Harvard College's Advising Programs Office awarded 12 advisers from throughout the University with the prestigious Star Family Prize for Excellence in Advising on Wednesday, May 2, 2018. The Star Prizes were established by James A. Star '83 to recognize and reward individuals who contribute to the College through their exemplary intellectual and personal guidance of undergraduate students.
Prizes are awarded each year to 12 advisers: three each to freshman, sophomore, concentration, and faculty advisors.
Nominations for the award were sought from the undergraduate student body earlier this year, and selection committees comprised of College staff and Peer Advising Fellows chose from competitive pools of nominees to select the winners.
Freshman Advising
Shawn Harriman, educational program coordinator in Mind/Brain/Behavior
Amanda Morejon, proctor in Straus Hall
Emily Warshaw, department administrator for Theater, Dance and Media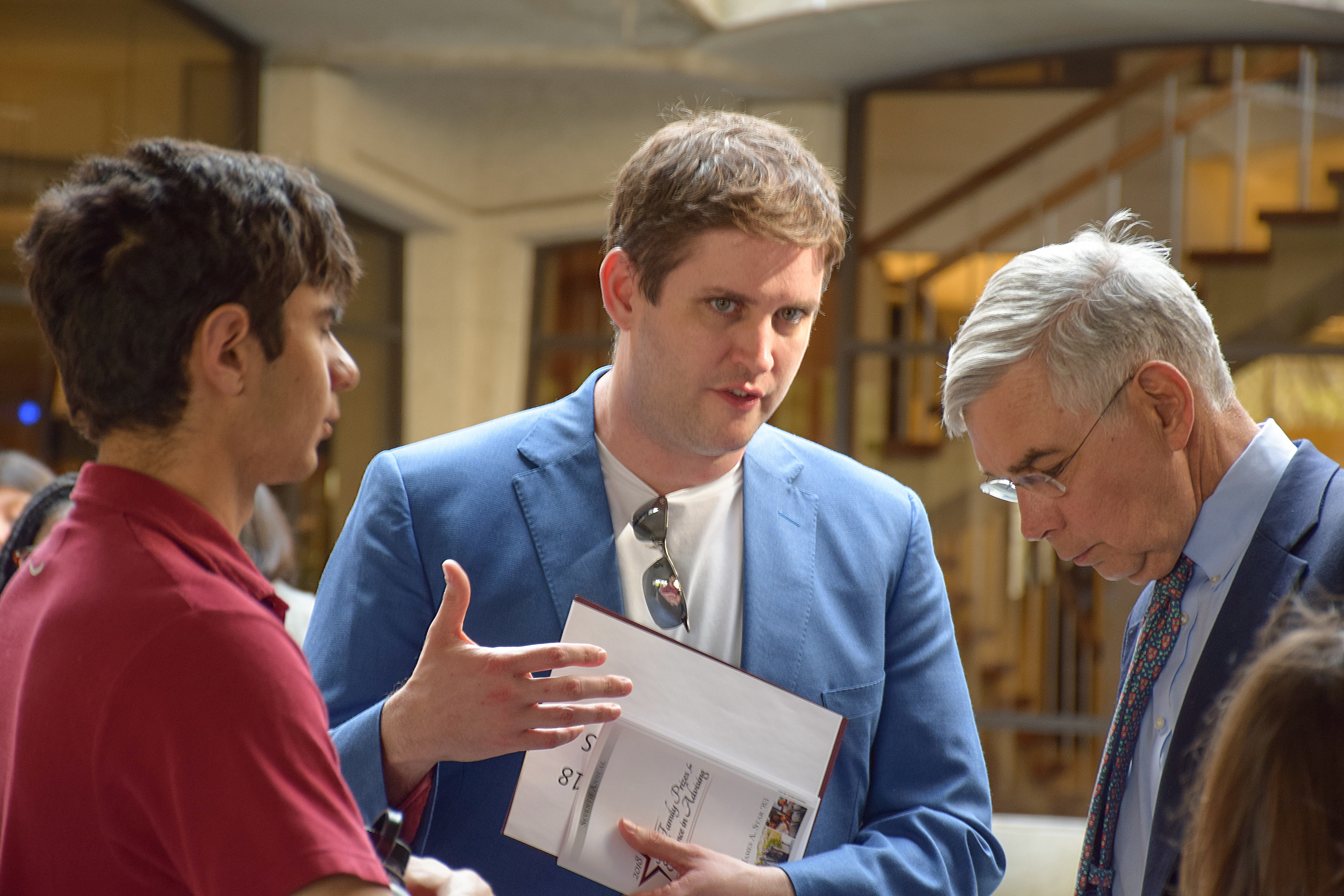 Sophomore Advising
Jessica Fei, resident tutor in Cabot House
Gabe Katsh, lecturer on government, teaching assistant in the Derek Bok Center, sophomore advising coordinator and tutor in Currier House
Kuong Ly, resident tutor in Currier House
Faculty Advising
Ann Blair, Carl H. Pforzheimer University Professor and director of undergraduate studies in history
Evelyn Hu, Tarr-Coyne Professor of Applied Physics and of Electrical Engineering
Nicole Newendorp, assistant director of Studies for Juniors and Seniors and lecturer on social studies
Concentration Advising
William Anderson, associate director of education and senior lecturer in the Department of Stem Cell and Regenerative Biology
Katie Derzon, teaching fellow in sociology, fellow for undocumented students and sophomore advising coordinator, Leverett House
Bernhard Nickel, professor of philosophy
Brooks Lambert-Sluder, assistant director of Advising Programs commented: "When nominators take the time out of busy student schedules to share stories of their advising relationship, it shows what a difference good advising makes to the undergraduate experience. The Star Family Prize is a wonderful opportunity to recognize those members of our community who have taken on the important work of undergraduate advising."
Congratulations to the 2018 nominees and winners of the Star Family Prize for Excellence in Advising!
Faculty and Staff who are interested in serving on the Board of Freshman Advisers should contact advising@fas.harvard.edu for more information.