Congratulations to Chef Martin Breslin, director of culinary operations at Harvard University, who created the overall winning dish at the 2018 Eating on the Wild Side Chef Challenge which took place in Portland, Maine on Aug. 1. The challenge was held on the final day of a three-day wild foods immersion program hosted by the Wild Blueberry Association of North America. Ten culinary leaders from around the country were invited to experience delicious, healthy, heritage-rich and sustainable foods found in Maine that are close to their wild roots, including Wild Blueberries.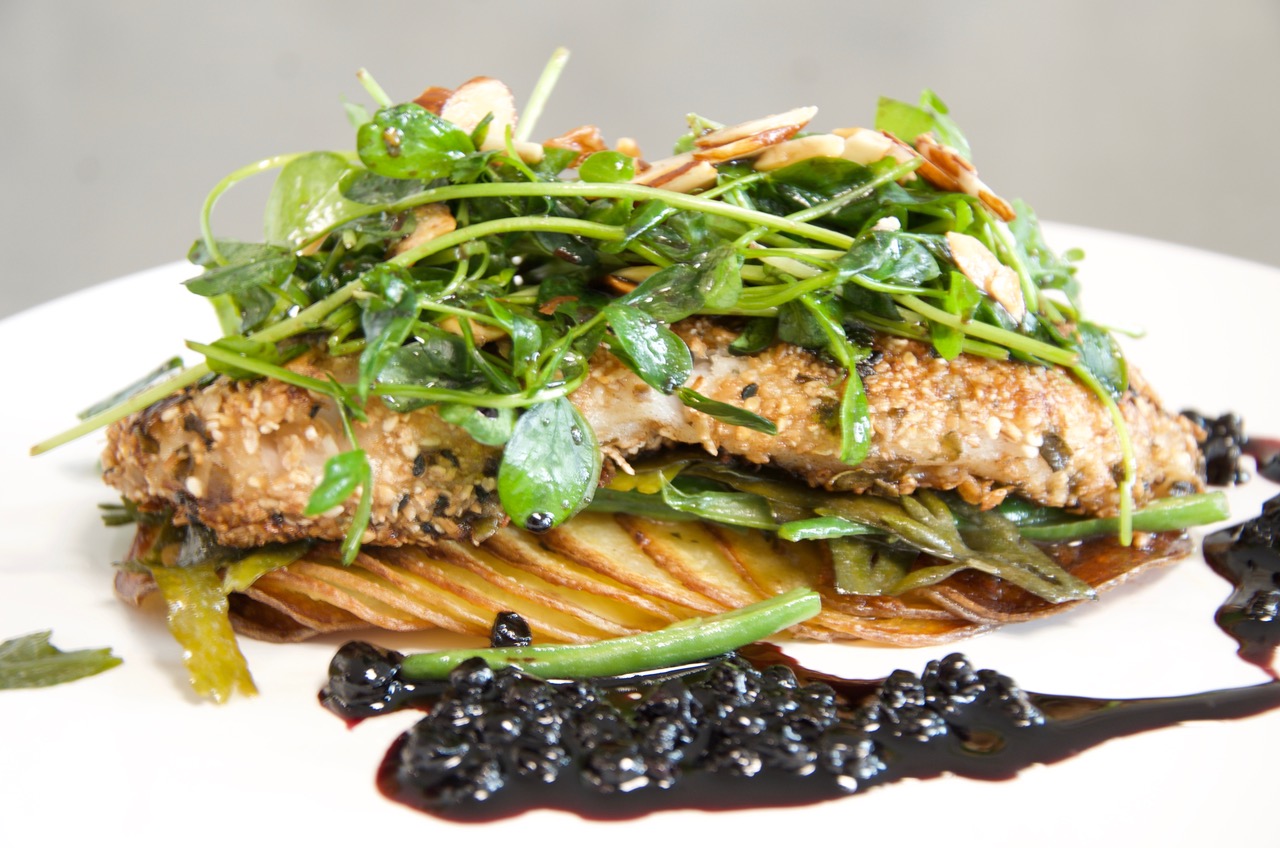 As part of the challenge, the chefs were presented with mystery baskets containing many of the foods they had harvested from the land and sea. With limited time and a restricted pantry list to work from, Chef Martin led his team to victory with his beautifully prepared dish of wild ocean perch encrusted with the Japanese seasoning bonito furikake, resting on a bed of Maine potatoes galette with pineapple sage topped with fresh Maine land and sea greens, pea tendrils, and toasted almonds and artfully surrounded by a wild blueberry gastrique.
The three judges agreed that this dish was a spectacular and delectable blend of wild flavors featuring magnificent textures and visual appeal that celebrated the wild bounty of Maine's land and sea.