With the vision of creating a health insurance plan centered on the unique needs of Harvard's employees, the Harvard University Group Health Plan was created in 1973 by Harvard University Health Services executive director Warren E.C. Wacker, who served from 1971 to 1989, and then-Harvard President Derek Bok. Since its inception, HUGHP has been managed by HUHS on behalf of the University. The HUGHP team is comprised of Harvard employees, committed to providing Harvard faculty and staff with high quality, affordable, and accessible health care.
Originally founded with only 866 members, HUGHP now serves close to 11,000 employees and their dependents. While the health care landscape has changed since its creation, the carefully calibrated relationship with HUHS that supports the health and well-being of the Harvard community remains steadfast. As HUGHP commemorates its 50th year, the Gazette spoke with HUHS executive directors past and present to discuss the health plan's legacy and its integral role in health care at Harvard.
Refining a vision to create a multidisciplinary team
Built on the foundational principles of a community health plan, HUGHP brought a plethora of health services to the University. Though a great achievement, there were challenges.
"Things were very siloed, there was a deficit, and we were still using a paper medical record," recalls David Rosenthal, who assumed leadership of HUHS — and consequently the plan — 16 years after HUGHP's creation. Rosenthal modernized the practice by implementing a straight-forward, technological solution—an electronic medical record — and created multidisciplinary medical teams that more efficiently functioned within a health program that offered specialties ranging from ophthalmology and dermatology to radiology and surgery.
"We had all the services and improved comprehensive care. People did not have to go anywhere else to be cared for," said Rosenthal. "To heal, to care, to educate is our motto. At HUHS, and through HUGHP, we created a concierge-type practice for the community."
But unlike fee-based concierge medical practices, HUGHP members receive highly personalized care that is well attuned to the needs of the community because it is the community.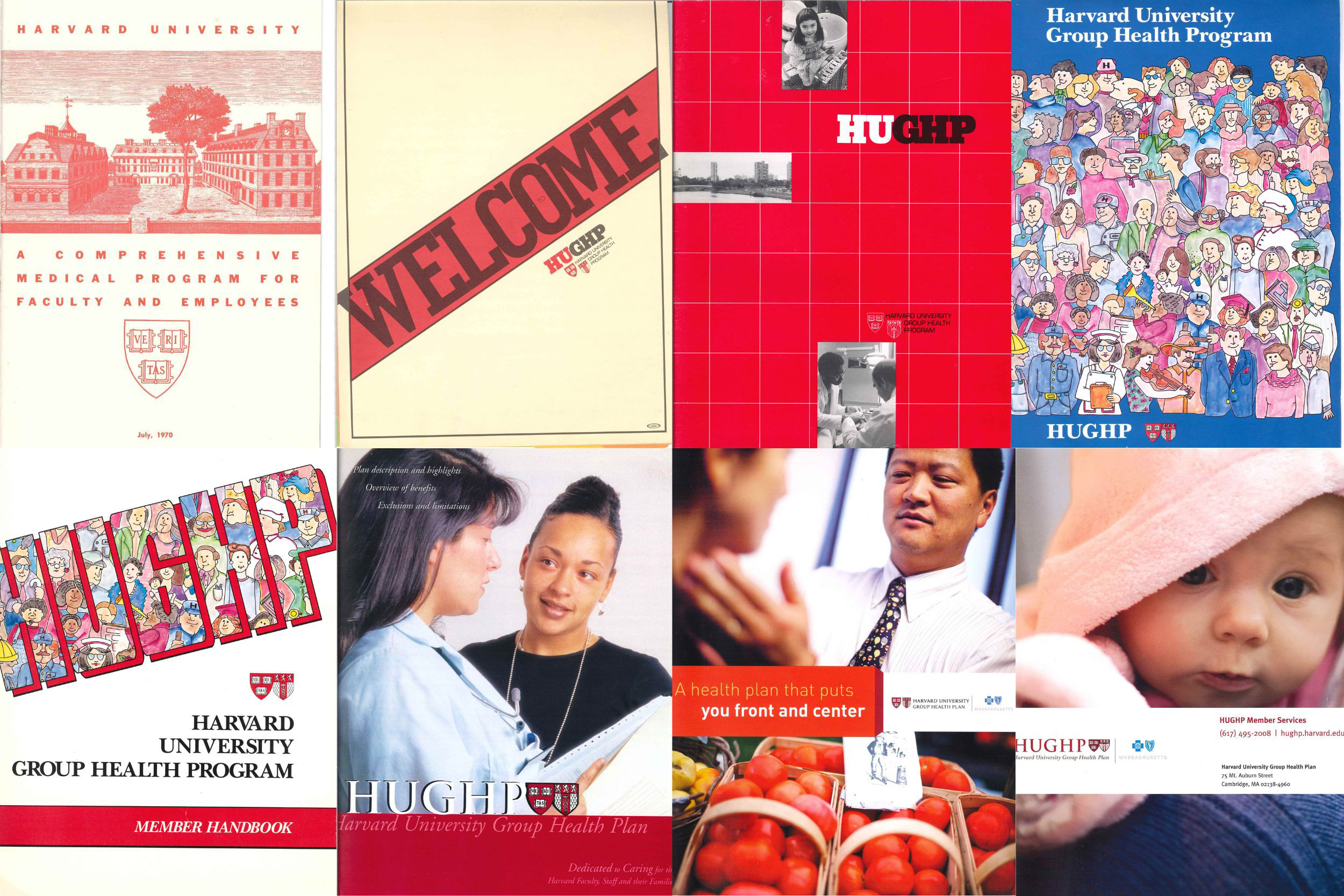 Aligning comprehensive care with member needs
"HUHS and HUGHP are Harvard," notes Paul Barreira, who led HUHS from 2012 to 2019. "From primary care providers to member services representatives, we are taking care of each other."
Being responsive to a member's needs is part of that care. When HUGHP surveys began to indicate that families were seeking care closer to home, the health plan added an outside health organization to its primary care network, expanding care options into the surrounding suburbs.
Additionally, under Barreira's leadership, HUHS expanded its Behavioral Health services, providing an additional resource for the mental health care of its employees in addition to students. These positive changes have helped HUGHP maintain its member base.
"There are retirees who were members of HUGHP and continue to get their treatment at HUHS," said Barreira. "That's a testament to the care."
Looking toward the future
"Being embedded within and truly understanding the fabric of the campus, we can provide a better-informed health care experience to our HUGHP members," said Giang Nguyen, current HUHS executive director and associate provost for Campus Health and Wellbeing, of the University-owned plan.
Previously the director of the University of Pennsylvania's student exclusive health service, Nguyen took up the mantle of HUHS in November 2019 — just four months before the start of the COVID-19 pandemic.
Throughout the year, HUGHP will arrange raffles, workshops, and other events to mark its 50th anniversary. Information about the celebration can be found on the HUGHP Celebrates 50 Years commemorative website.