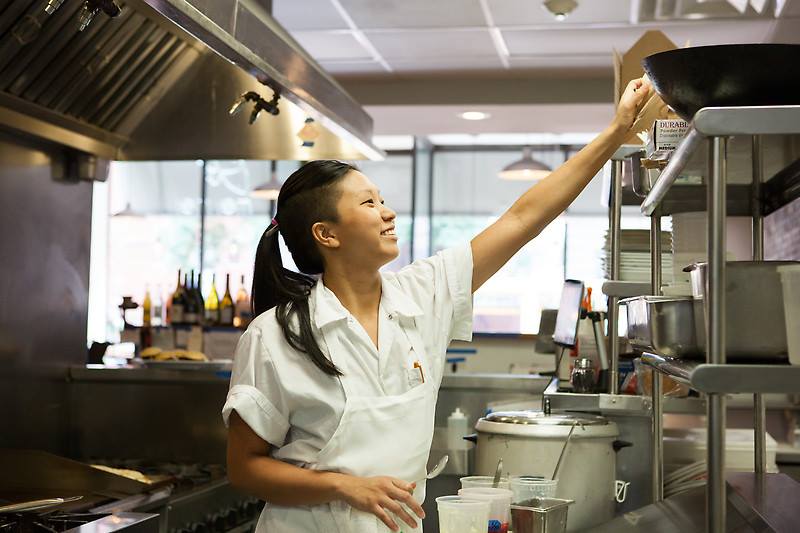 How do you Foodbetter? On Oct. 12 and 13, Harvard will once again engage the community in a conversation about how to grow better, eat better, shop better, conserve better — how to Foodbetter. The public program, hosted at Sanders Theatre and on the Science Center Plaza, supports a dialogue about how we can all contribute to a food system that supports and enhances personal well-being, local communities, and contributes to the long-term health of the environment.
Foodbetter kicks off on Oct. 12 with a series of talks and a meal:
3:30-4:30 p.m.: Lightning Round: Great Ideas to Foodbetter – These 5-7 minute talks cross the spectrum of food topics, from ethics and the supply chain for cacao (with Carla Martin, Founder and Executive Director of the Fine Cacao and Chocolate Institute and a Lecturer in the Department of African and African American Studies) to the impact of school lunch on academic performance (Juliana Cohen, Adjust Associate Professor of Nutrition) to a system and social platform that encourages indoor edible gardening (Spyridon Ampanavos of getgrowy.com).

Jody Adams

4:30-5:45 p.m.: Keynote Panel: Foodies Who Foodbetter — Some of Boston's best chefs and restauranteurs are using their platform to change the food system as we know it. They are activists and entrepreneurs who aren't just content with winning rave reviews. In this discussion, these industry leaders share how they are reinventing the food system and their communities from their Boston-area restaurants. Joanne Chang, Chef Owner of Flour Bakery and Meyers & Chang, will moderate a conversation with:

Katrina Jazayeri, Co-Owner, Juliet — talking about social justice and its application and opportunity in the restaurant industry
Jody Adams, Chef Owner, Saloniki, Porto & Trade — talking about moving into the fast-casual space to make it healthier, as well as about advocacy on health issues
Irene Li (pictured at top), Chef Owner, Mei Mei Street Kitchen — talking about Mei Mei's open-book and profit sharing approach
Tiffani Faison, Chef Owner, Sweet Cheeks & Tiger Mama — talking about using her platform for community advocacy, especially around LGBT issues

6:00-7:00 p.m.: Foodbetter Dinner – Following the program, Harvard University Dining Services hosts a Foodbetter dinner, showcasing local, sustainably, plant-forward selections alongside recipes from the panelists.
Foodbetter continues on Friday, Oct.13 with a fair, from 11 a.m.-2 p.m., showcasing Harvard- and Cambridge-area innovators, programs or groups sharing current practices or ideas for improving the food system. The fair will feature roughly 40 booths/tables from groups on campus and in the surrounding Cambridge community.
The Sanders Theatre program on Oct. 12 and fair on Oct. 13 are free and open to the public (though seating is limited and tickets are required for Sanders Theatre). Event and ticket information is available at https://foodbetter.harvard.edu/
Foodbetter Harvard is sponsored by the Office of the Executive Vice President. The two-day program is a signature event of the University-wide Foodbetter Harvard Initiative. First organized in the 2014–2015 academic year, the initiative highlights the power of interdisciplinary knowledge and discovery taking place across the University's Schools, and explores the complex questions about food that challenge our region and the world.