A new lactation room accessible to the entire Harvard community has opened at 1414 Massachusetts Ave.
The tranquil fourth-floor space, a collaboration between the Faculty of Arts and Sciences and the Office of Work/Life, is part of a broader effort to reimagine physical campus resources to accommodate a new, flexible way of working that became normalized during the pandemic. This transformative period offered an opportunity to extend support to nursing parents within the Harvard community who are navigating a significant life transition.
"It's especially gratifying to see this project come to fruition and benefit not only the FAS but the University as a whole," said Tiffany Ashtoncourt, Project and Change manager in FAS Administrative Operations who was a member of the planning committee.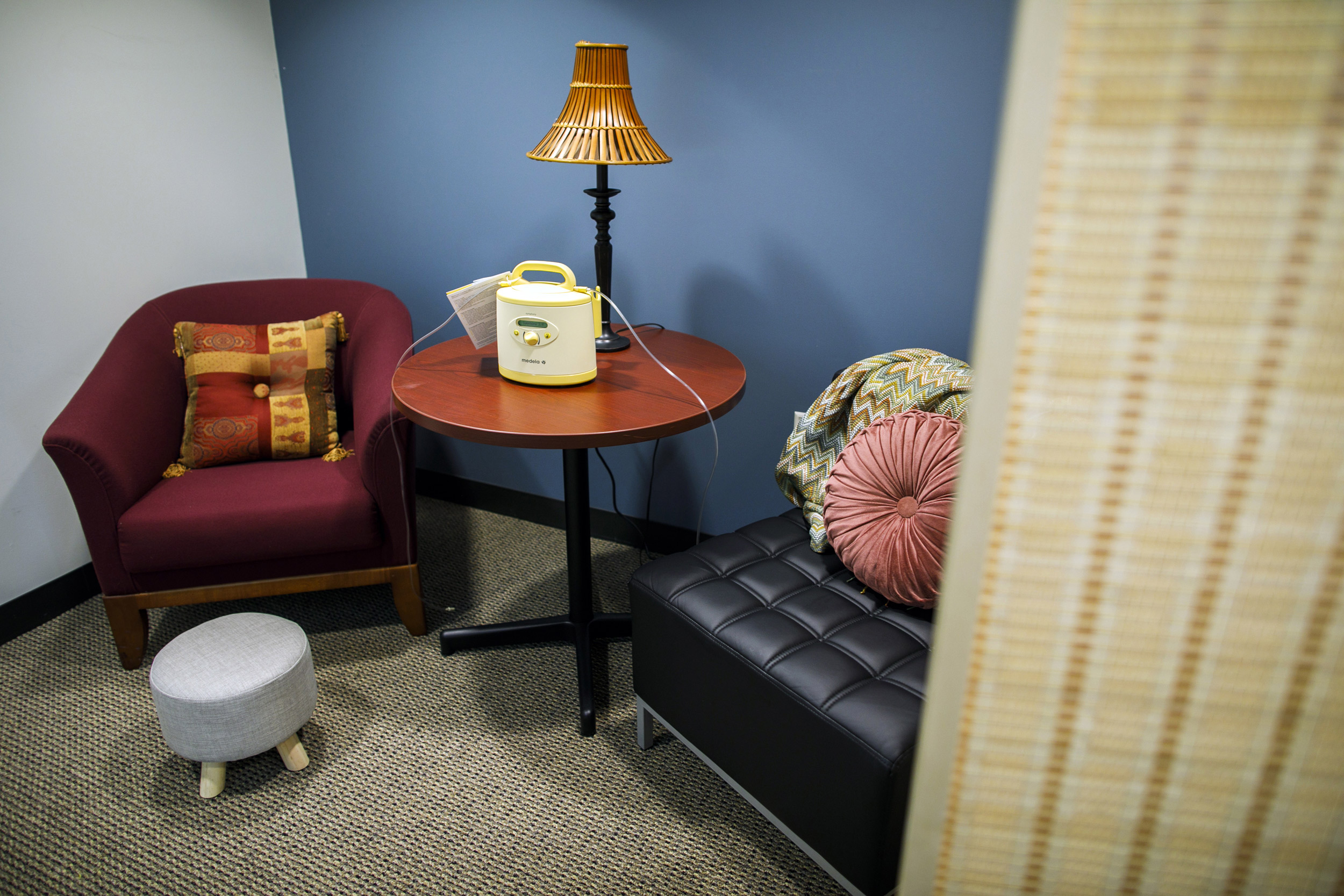 Located in Room 441, the lactation room, which received support from the 2019 President's Administrative Innovation Fund, features an in-room Medela Symphony pump (for which users need their own Medela accessory kit, which can be purchased online or from local pharmacies), a refrigerator for milk storage, and a microwave that can be used for sterilizing parts. The space has proximal access to a kitchen, where equipment can be cleaned.
"This effort is a great example of the very opportunity that dynamic work presents to align our physical space with our practices to better utilize our physical resources and activate underutilized space with resources that benefit our community," said Mary Ann Bradley, associate dean for FAS Administrative Operations.
Key members of the project include Maureen Berry, director of Project and Change Management, FAS Administrative Operations; Nancy Guisinger, assistant dean for finance and controller, FAS Financial Office; Joanna Miller, senior training specialist, FAS Administrative Operations; Celia Kent, director of planning, FAS Office of Physical Resources and Planning (OPRP); Jonathan Savilonis, building manager of 1414 Massachusetts Ave., FAS OPRP; and Natalie Beaumont-Smith, Work/Life analyst & program manager, Office for Work/Life.
Harvard has more than 55 formal lactation rooms across the University's three main campuses and satellite locations available for any Harvard-affiliated nursing parent, including faculty, researchers, staff, students, and their spouses/partners. Visit the campus lactation room support page or contact the Harvard Office of Work/Life to learn more.