The American Repertory Theater (A.R.T.) at Harvard University, under the leadership of Terrie and Bradley Bloom Artistic Director Diane Paulus and Executive Producer Diane Borger, raised a record $1.4 million in support of the theater's artistic, community, and education programs at its annual fundraising gala held April 1. More than 500 guests attended the event at the Boch Center Wang Theatre that celebrated Paulus' 10th anniversary season and honored Harvard President Emerita Drew Faust with the theater's Angel Award.
Faust dedicated much of her tenure as president to developing a more vibrant arts culture at Harvard. At the gala, she was recognized for elevating the role of the arts on the University's campus and beyond.
"I've seen how the arts can bring us together around issues that seem impossible to resolve," Faust said in accepting the award.  "It is my hope that what we do at Harvard in the arts and in theater will somehow be an inspiration, a model, a contagion for the rest of the world."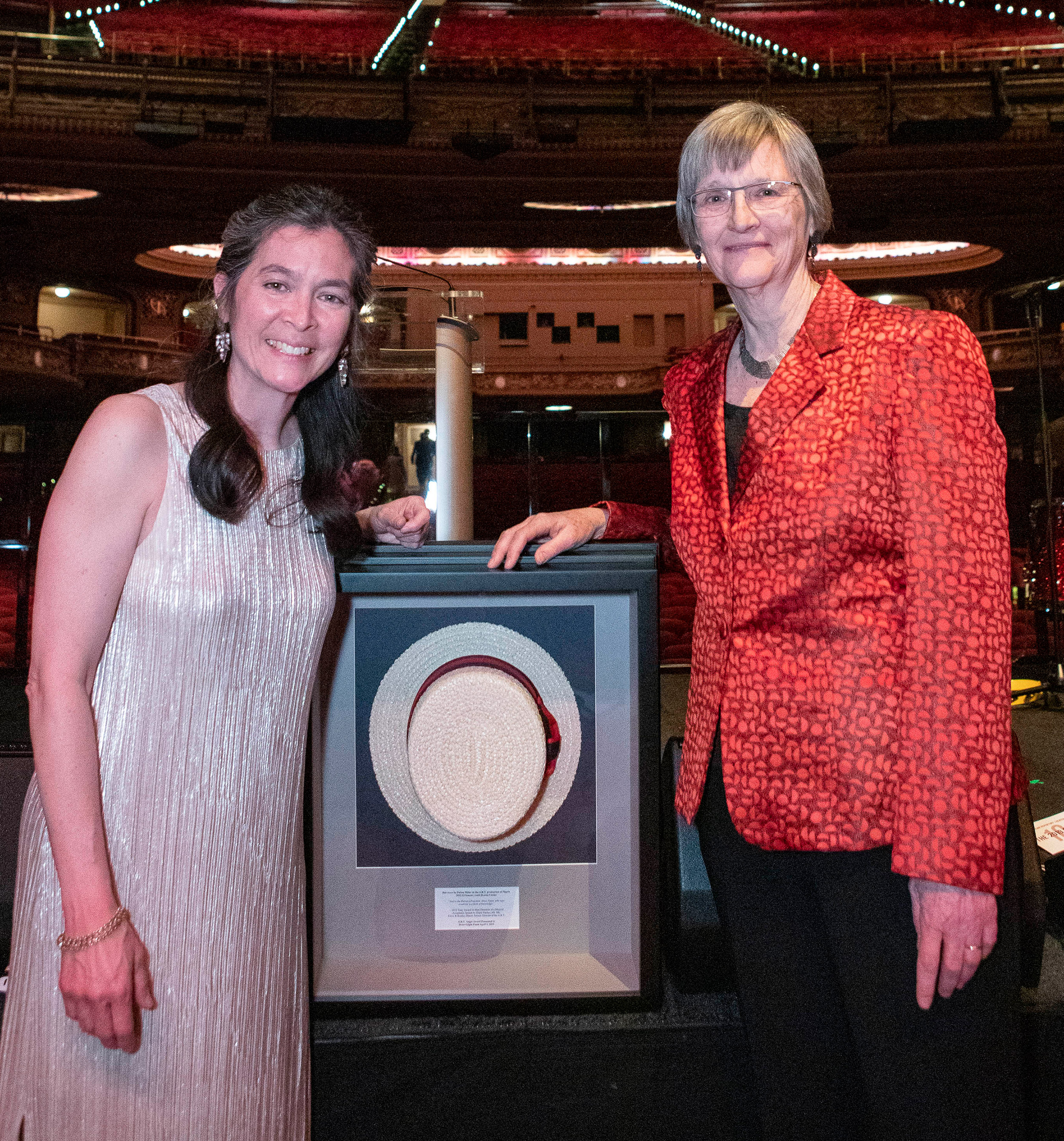 "How lucky I was to arrive at the A.R.T. when you were president," Paulus said to Faust. "You have been a mentor, and a guiding light for me for the past 10 years."
Paulus also acknowledged the A.R.T.'s Board of Trustees and Board of Advisors; Terrie and Bradley Bloom; Harvard partners President Larry Bacow, Provost Alan Garber, Dean Nitin Noria, Joe O'Donnell; and David and Stacey Goel.
"I am humbled by the support in this room for this theater, our mission, and my journey here," said Paulus. "Thank you so much for coming out this evening to celebrate this theater, Harvard University, and the arts."
Gala co-chairs were RoAnn Costin, Fay and Bill Shutzer, and Lis Tarlow and Steve Kay.
The evening began with a performance by from The Gershwins' "Porgy & Bess" by Sumayya Ali ("The Black Clown," The Gershwins' "Porgy and Bess"), who was followed by Desi Oakley ("Waitress" national tour), Betsy Wolfe ("Waitress" on Broadway), and Elizabeth Stanley ("Jagged Little Pill" at the A.R.T. and on Broadway this fall) who surprised Paulus and the audience with music from "Waitress" and "Jagged Little Pill," two world premiere musicals that were developed and premiered at the A.R.T. Davóne Tines and members of the cast of "The Black Clown" — also developed and premiered at the A.R.T. — performed two songs that brought the audience to their feet.
The gala's live auction included packages to see the New York premiere of "The Black Clown" at Lincoln Center's Mostly Mozart Festival; a private dinner with Gloria Steinem and Paulus before the opening night of A.R.T.'s 2019-20 production of "Gloria: A Life"; tickets to "Network" on Broadway and a meet-and-greet with Bryan Cranston ("All the Way"); and a "Jagged Little Pill" Broadway opening night experience.