The Harvard Alumni Association (HAA) Awards were established in 1990 to recognize outstanding service to Harvard University through alumni activities. This year's awards ceremony was held Oct. 26, during the fall meeting of the HAA Board of Directors.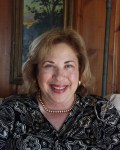 Lelia T. Fawaz, A.M. '72, Ph.D. '79 of Cambridge, Mass., has had an illustrious career in alumni service to Harvard. As a member of the Board of Overseers from 2006 to 2012, she served on its executive committee, chaired the social sciences committee, led the subcommittee on visitation, and was a member of a number of visiting committees — including those on the College, Radcliffe Institute, the Department of Near Eastern Languages and Civilizations, and the Center for Middle Eastern Studies. She was elected as the board's president for 2011 to 2012. Appointed as an Overseer member of the HAA Board of Directors Committee to Nominate Overseers and Elected Directors from 2009 to 2016, she served as its chair in her final year. She was the recipient of the Harvard Arab Alumni Association's Lifetime Achievement Award in 2014, which is to "recognize and honor an outstanding Harvard Arab alumnus with distinctive achievements in promoting cultural, scientific, social, economic, or political development in the Arab region."
Fawaz is the Issam M. Fares Professor of Lebanese and Eastern Mediterranean Studies at Tufts University. In 2012, she was named a Chevalier in the French National Order of the Legion of Honour.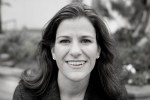 Catherine A. "Kate" Gellert, A.B. '93 of New York, N.Y., has dedicated countless hours and limitless energy in support of Harvard. A co-chair of the Harvard and Radcliffe Class of 1993 reunion campaign committees since her 5th Reunion, she led the Harvard College Fund as co-chair from 2006 to 2009. Serving as president of the HAA Board of Directors from 2013 to 2014, she has held a number of leadership positions on the board, including as elected director from 2007 to 2010, and made significant contributions to guiding and reimagining its strategic direction. A current member of the Dean's Advisory Council at the Radcliffe Institute for Advanced Study, Gellert also serves as a trustee of the American Repertory Theater and is active with the Harvard Art Museums. A longtime member of the Harvard Club of New York City, she has held the role of treasurer on the Board of Managers.
Gellert is a committed volunteer outside Harvard as well, serving as a trustee of St. Paul's School, a board member of Lincoln Center Education, and former treasurer and current secretary of the International Women's Health Coalition.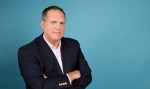 Timothy P. McCarthy, A.B. '93 of Cambridge, Mass., has been a loyal and deeply engaged Harvard citizen. As secretary of the Harvard and Radcliffe Class of 1993, McCarthy has served on each of its reunion program committees. He has held numerous leadership positions on the HAA Board of Directors, including secretary and vice president for College alumni affairs from 2010 to 2013, leading the implementation of the college cluster reorganization. In addition, he was president of the Association of Harvard College Class Secretaries and Treasurers from 2009 to 2011. He has served on committees and boards of numerous Clubs and Shared Interest Groups, including the Harvard Club of New York City, the Harvard Gender and Sexuality Caucus, and the Phillips Brooks House Association.
Named by the Harvard Crimson as one of the "15 Most Interesting Professors of 2017," McCarthy holds a joint faculty appointment at Harvard College, the Harvard Graduate School of Education, and Harvard Kennedy School (HKS). He is also the director of Culture Change & Social Justice Initiatives and the founding faculty convener of the Emerging Human Rights Leaders Program of the Carr Center for Human Rights Policy at HKS, and he serves on the board of advisors at the American Repertory Theater.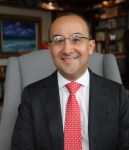 Carlos A. Mendoza, A.B. '88, M.P.P. '90 of Panama City, Panama, manages to keep Harvard close to his heart even though he is thousands of miles away from Cambridge. A committed alumni interviewer for the Harvard College Admissions Office, Mendoza has chaired Panama's Schools and Scholarships Committee since 2000. In 2006, he established and became the founding president of the Harvard Club of Panama and served as a director and treasurer until 2016. At his urging, the HAA began holding HAA Latin American regional meetings to establish, foster, and strengthen Harvard Clubs and the Harvard community in the region. On the HAA Board of Directors, Mendoza has served as both a director for Latin America and as a committee member. He also serves as a resource and advisor for the David Rockefeller Center for Latin American Studies at Harvard University. In 2011, he was awarded the HAA Clubs & SIGs Committee's Outstanding Contribution Award.
Mendoza is a vice president of Inversiones Bahía Ltd., a private equity firm. He also serves on the boards of directors of the Panama Stock Exchange and its affiliates.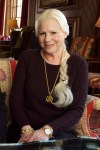 Grace C. Scheibner, A.L.B. '90, originally from New York and a former resident of Mexico and India, devoted a quarter-century of distinguished and diligent service to Harvard. She began her career at Harvard organizing the administrative operations of the program committee for the International Conferences on AIDS and STD World Congress held in Florence, Amsterdam, and Berlin. In conjunction with Harvard Kennedy School and the Harvard Institute for International Development, she managed the training program for the mayors of Latin America in San Juan, Puerto Rico. In 1992, she became Harvard's first Commencement director. For the next 24 years, until her retirement in July 2016, she directed the detailed planning, execution, and management of all aspects of the Commencement Morning Exercises, the largest annual event at Harvard — fostering and reinvigorating many of the traditions of the rites and festivities of Harvard's graduation ceremonies.
From 2006 to 2010, Scheibner served as a two-term president of the Harvard Extension Alumni Association. A recipient of the Reginald H. Phelps Prize for academic achievement and character, she is currently working on her master's thesis in psychology at Harvard Extension School.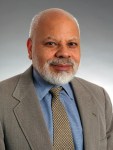 Kenneth G. Standard, A.B. '58, LL.B. '62 of New York, N.Y., has long been a devoted Harvard volunteer. Active in the Harvard Club of New York City, he held a variety of leadership positions and roles. Serving as president from 1999 to 2002, he led the planning, financing, and building of the long-deferred eight-story addition to the landmark clubhouse. As the chair of the Club's athletics committee in the 1970s, he appointed the first female members, and during his presidency he appointed the first female chair. He is a former director of the Harvard Club of New York Foundation and a longtime alumni interviewer for Harvard College Admissions. Standard has also served on the Harvard College Class of 1958's reunion campaign committees.
Standard is general counsel emeritus and chair emeritus of the diversity and professional development committee of Epstein Becker & Green PC. In addition, he has been honored on multiple occasions by the American Bar Association, the New York State Bar Association, and a number of other bar associations for his service to his profession and to the public. He was president of the New York State Bar Association from 2004 to 2005.