The names of three teenagers — Lucy, Betsey, and Anarcha — are largely all that is known of the dozen enslaved Black women who were horrifically experimented on by a South Carolina doctor in the 19th century.
When the story of this time is told, it has tended to focus on J. Marion Sims' discoveries. But foundational to his work — and, therefore, the field — were Lucy, Betsey and Anarcha, which is why they center a new mixed-media exhibition at the Hutchins Center for African & African American Research.
"Call and Response: A Narrative of Reverence to Our Foremothers in Gynecology" recognizes the pain they were forced to endure under the inhumane and unethical experiments of Sims, the "father of gynecology," in the name of medical innovation between 1844 and 1849, and features a suite of works by Jules Arthur that focuses on the women and their experiences, along with others by artists and activists Michelle Browder and Michelle Hartney, photographer Jeremy Daniel, sculptor Vinnie Bagwell, multidisciplinary artist Tsedaye Makonnen, and others.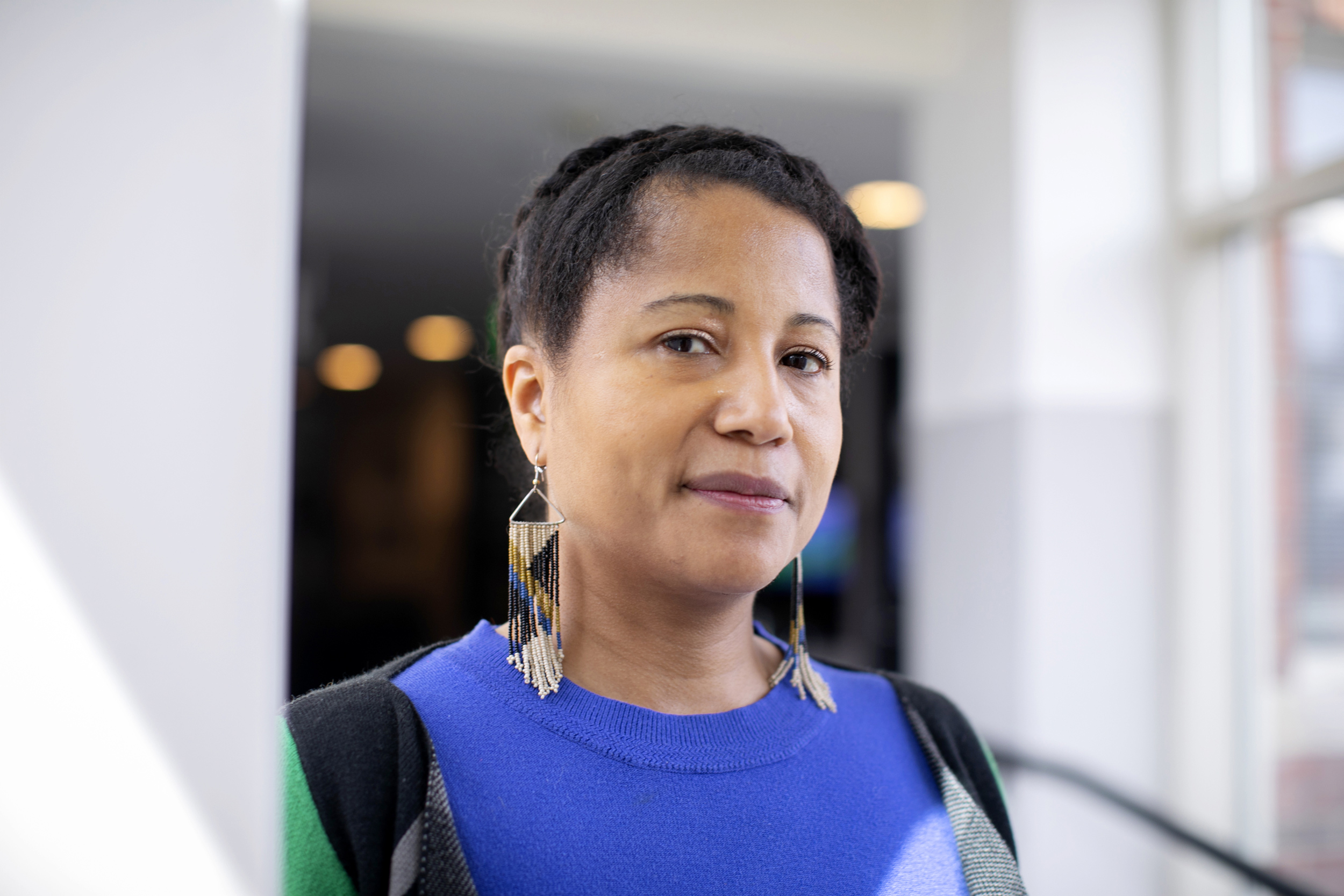 "We know that Dr. Sims has been highly celebrated, highly recognized, [and] is known as a father of more than gynecology," said Lilly Marcelin, founder and executive director of the Resilient Sisterhood Project, which co-sponsored the exhibit along with the Hutchins Center. "Yet, he used other bodies of these Black ancestors to gain his fame and medical experience."
Anarcha endured at least 30 surgeries at the hands of Sims as he attempted to repair her vesicovaginal fistula, an abnormal opening found between the bladder and the vagina that leads to urinary incontinence, Marcelin noted. Despite the surgeries, Dell Marie Hamilton, exhibition curator and the Hutchins' Image and Publications Rights Coordinator, said Anarcha was not cured and had to seek additional medical treatment.
After five years of experimentation, Lucy, Betsey, and Anarcha returned to their enslavers on different plantations near Montgomery, Alabama, according to the Women & the American Story project of the New York Historical Society.
Marcelin first commissioned three pieces dedicated to Lucy, Betsey, and Anarcha from Arthur in 2019 for her organization, which focuses on Black women's reproductive health. The three works featured in the exhibition are a reimagining of Lucy, Betsey, and Anarcha's lives and an homage to their sacrifices. In "The bond of sisterhood," two enslaved women can be seen looking after a third as Sims lurks in the shadows. The painting symbolizes the work these enslaved women did as midwives and nurses for Sims as he experimented on them.
Lucy, Betsey, and Anarcha were between the ages of 17 and 19 when they were subjected to Sims' experimentation. Marcelin was adamant that the pieces she commissioned from Arthur portrayed the three young women in a dignified manner.
In curating "Call and Response," Hamilton was determined to honor the trio and make connections to the experiences Black women continue to have with the medical community. Throughout the year Hamilton worked on the exhibition, she "couldn't outrun any of the ghosts of history," she said. She was bombarded by stories of women's pain being dismissed, reproductive rights being challenged, and women's rights being stripped away.