A visit from a state administrator can often make a school feel like it's in trouble — but when senior administrator Shirley Vargas, Ed. L.D. '19, visits districts around her adopted home state of Nebraska, the focus is always on listening and asking questions.
"People already have a stigma of what it means to be a representative of the state," Vargas said, speaking about her school visits. "Every time I go into a school, my first line is always, 'I'm here to learn from you, I'm here to listen, and I'm here to also think through how I can provide you support.'"
Originally from the South Bronx, Vargas began her career as an educator in schools across New York City, where her perception of state education departments was that of "barriers to creative solutions" that prevented teachers from making every effort to help students complete their education.
But her thinking changed after she left the Big Apple and began her coursework at Harvard's Graduate School of Education, where she learned that collaborating with faculty and staff in schools is one of the most effective ways that agencies can drive positive change.
Today, working for Nebraska's Department of Education, Vargas has put that theory into practice as she coordinates the state's efforts to support lower performing schools, many of which serve students of color, Indigenous communities, and students who do not speak English as a first language.
Ensuring faculty and staff are authentically involved in bettering the education for every student starts with asking the right questions. "How do we engage educators, ourselves as a department, [and] our school leaders in really being equity focused?" she asked, thinking about the challenges facing struggling students.
"When we're talking about operationalizing that [equity focus], it means: What questions are we asking ourselves about what we're putting in front of our kids; what questions are we asking ourselves about the way we feel as educators; are we interrogating our own beliefs, and the way in which they're playing out in the decisions that we're making around materials and around policymaking at the local level?"
The predominantly white state has struggled to effectively address the educational needs of a minority population that has steadily grown in recent years. People of color made up approximately 21 percent of Nebraska's population in 2017, up from 7 percent in 1990. Realizing that the state's educational model needs to adapt as its population diversifies, Vargas has become a catalyst for helping schools to examine how they teach students of color, and how they can improve.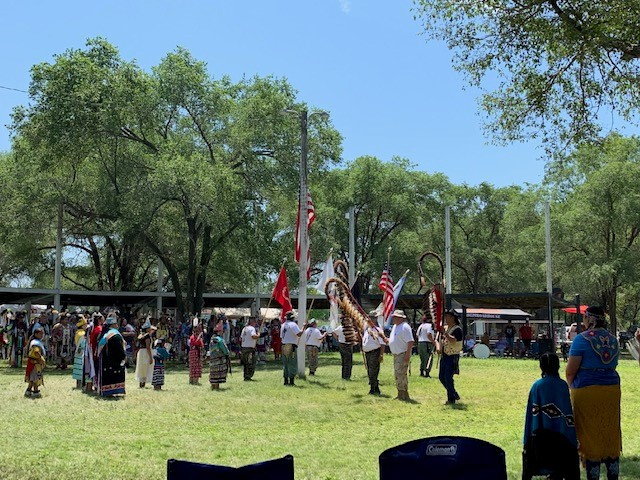 "Are we even aware of the fact that some things we may be doing may be culturally destructive, or be promoting cultural blindness, and [that we're] not really talking about the difference in our makeup?" Vargas asked. "Experiencing and engaging in those conversations [will help us] learn rather than judge."
Her work also explores ways to help teachers learn how to address preconceived notions about race, mental health, and learning ability. Exploring those topics can be difficult for even the most experienced educators, but they are barriers that Vargas believes must be broken to serve students better.
"The conversations usually [start with] 'I'm not an expert in this,' [or] 'I don't feel comfortable living in this,'" said Vargas. "We're trying to shift the conversation to, 'No one's an expert in this,' [and] 'We all should be uncomfortable with this,' and [that] we all should be seeking to engage in the conversation."
"I'm not saying that there's a right or wrong answer, but [we should] continuously strive to learn more and do better."
Her efforts in Nebraska have helped several schools in the state create an improved and more inclusive curriculum. Initiatives include ensuring that students are assigned materials in class that are culturally relevant to them, educating teachers about the racial achievement gap, and boosting mental health resources. The momentum she sees is only making her more optimistic about the state's future.
"I'd love to see a lot of these inequities that we're seeing addressed and ensure that each child in our state sees an appropriate education that is culturally relevant, meaningful, impactful, and allows them to achieve their full potential."
This story is part of the To Serve Better series, exploring connections between Harvard and neighborhoods across the United States.