Identifying problems and inspiring others to care about them are two distinguishing traits of innovative leaders. Sheila Riggs, M.S. '87, D.M.Sc. '91, has spent her career doing both.
Riggs has spent her professional life addressing access to dental health care across America, and since moving to Minnesota in 2005, she has concentrated her efforts on breaking down the barriers to simply see a dentist that thousands of residents face.
"There's a crisis in access to dental care in Minnesota, and really [in] every state," Riggs noted. She listed off the systemic barriers to treatment that exist, particularly in rural areas: lack of nearby treatment centers, capacity issues for dentists and their facilities, and a relatively small investment into dental care.
"In northwest Minnesota, there's just not very many dentists, and [all of them] are booked. If you don't have money, you can't travel 30 to 40 miles to the town with the dentist," she said. "That's not how it should be in America."
Riggs, an alum of both Harvard's School of Dental Medicine and the T.H. Chan School of Public Health, has used her comprehensive education to confront each of those issues and bring dental care to many of those rural communities.
"We [now] have stationary clinics in Willmar and Hibbing, Minnesota … [and] four or five sites in federally qualified health centers in the Twin Cities," she said. The department also operates a mobile dental clinic that tours rural Minnesota, offering care to communities that otherwise would have to travel hours to have someone look at their teeth.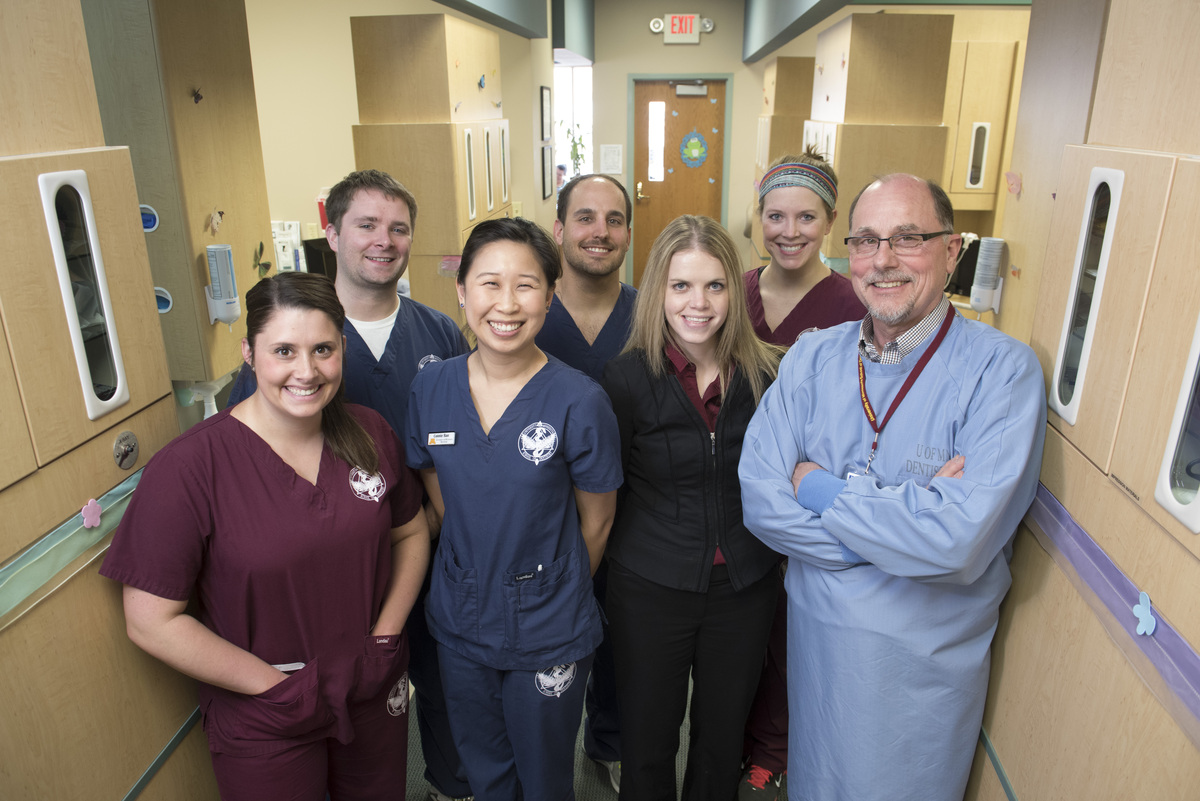 In addition to establishing clinics, the University's department of primary dental care also helps to ensure their long-term staffing by sending current students to work in rural parts of the state, and actively recruits new students from diverse communities around the state. About 73 percent of students in the program go on to work in the state after graduation.
"The evidence is clear that if you recruit folks from rural areas … [t]he odds are more likely that they will return to Greater Minnesota. That's also the case for our students of color," she noted, "who have greater odds of [returning to] their community [after dental school] and providing access to their community."
Beyond staffing the clinics, Riggs also led a statewide effort to increase capacity by redefining the role of a dental professional and supporting the effort to create the field of dental therapy. The "nurse practitioner" of dentistry, dental therapists train alongside their dentist counterparts and are licensed to do mid-level procedures like filling cavities, which take up much of a dentist's time, ultimately improving efficiency in clinics in underserved areas and allowing clinics to deliver more care at all levels.
"Members of the oral health team, other than the dentist, can fit the needs of a community," Riggs said about the new profession. "Dentists will always be the quarterback of the team, but there is so much need to go around.
"It's just really something to see 120 dentists, 24 hygienists, and eight to 10 dental therapists walk across the stage and know … that they're not only going out with skills and knowledge, but they're also going out with values, and an understanding of … who is not getting access in Minnesota."
This story is part of the To Serve Better series, exploring connections between Harvard and neighborhoods across the United States.