For the fourth straight year, Harvard University, The Boston Globe, Massachusetts General Hospital, and Massachusetts Institute of Technology are partnering to present HUBweek, an idea festival that will begin on Monday. HUBweek brings together individuals and groups pushing the bounds of innovation in their industries.
"The wealth of creativity and innovation born throughout Greater Boston have made an impact on the world for centuries," said Harvard's Deputy Provost, Peggy Newell. "Harvard is thrilled to support HUBweek as a platform for industry leaders, young entrepreneurs, and the public to come together, ask important questions, and explore what's next."
Harvard affiliates will serve as a key draw for the festival during the opening two days, when organizations host events in spaces throughout Greater Boston, and on Wednesday and beyond when the programming will take place at the HUB at City Hall Plaza.
On Tuesday, staff and faculty from Harvard will showcase their work in scientific discovery and advanced language-learning through virtual reality at the Cabot Science Library.
That evening, the Harvard i-Lab will invite HUBweek attendees to their space in Allston to join Ash Carter, director of the Belfer Center, in a conversation about the shared responsibility of government, business, and academia to protect the public from the negative effects of technological advancement while advancing the good that comes from innovation.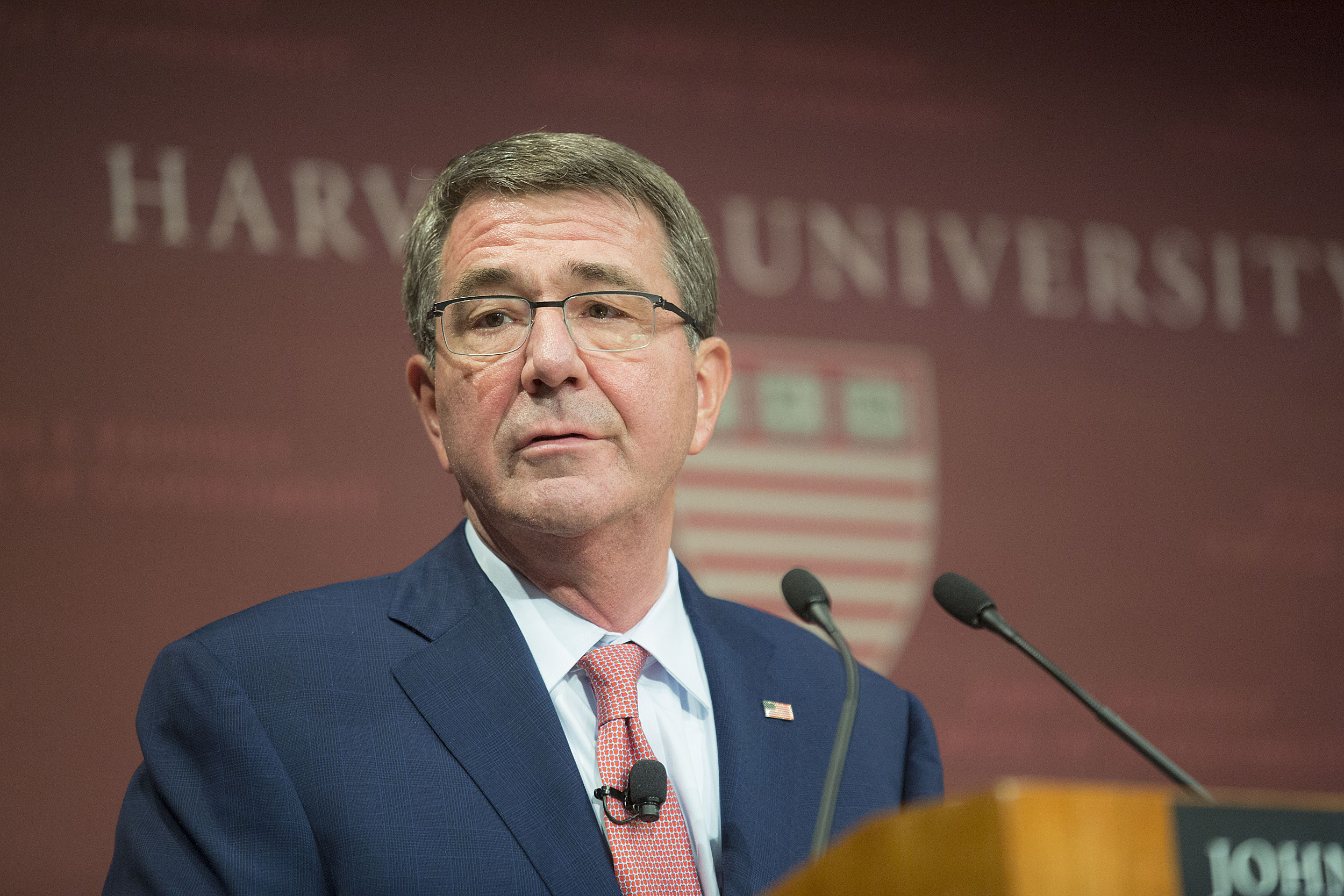 When HUBweek moves to City Hall Plaza midweek, the programming will come together at the HUB, which The Globe has called a "fairground from the future." The HUB features geodesic domes, large glass pavilions, and converted shipping containers, all of which will serve as program venues. Innovators, performers, and creators will use the HUB to showcase their research and ideas, and to engage with HUBweek attendees on issues of critical importance to how people live, work, and maintain healthy lives.
Wednesday, two Harvard-affiliated events will take place on the HUB main stages. The first features Harvard Medical School researchers engaging with doctors and a patient who is in treatment for Alzheimer's. The conversation will focus on the connections involving research, practice, and application with the perspectives of those who do the research, treat the patients, and live with the disease.
"So many threads have to come together in order to realize a breakthrough in Alzheimer's disease, from basic science to clinical trials of new therapies to an appreciation for the experiences of patients and their families," said Stanley Shaw, associate dean for executive education at Harvard Medical School. "HUBweek allows a unique opportunity for those committed to this work to hear from diverse voices in one venue and gain new perspectives. The more we can share ideas, including unconventional ones, the more we can help catalyze innovations that will ultimately help our patients."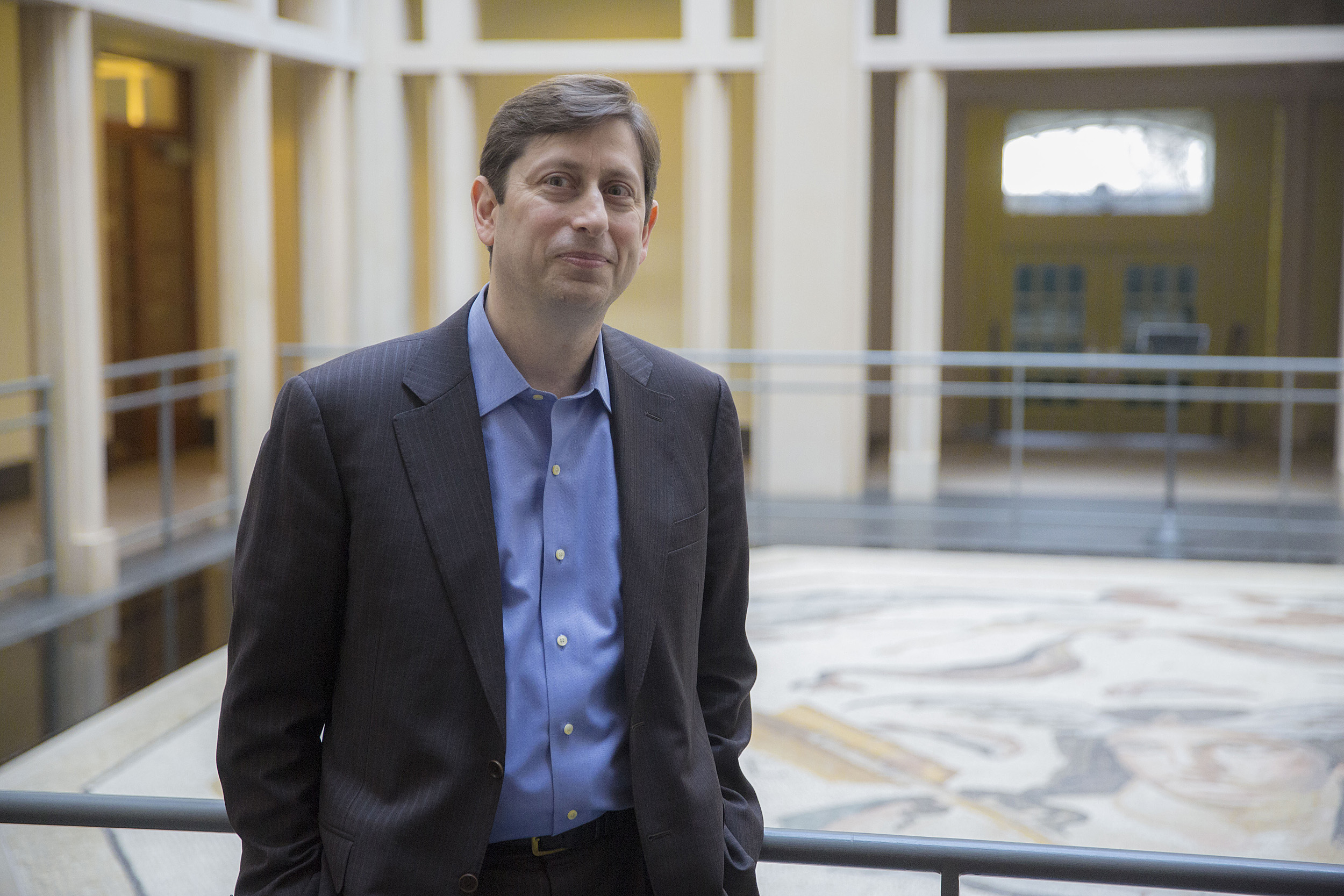 Also Wednesday, the editor in chief of the Harvard Business Review, Adi Ignatius, will explore how business leaders are responsive to social issues and what role they play in advocacy and public policy debates.
In addition, two conversations about the role of voting in America will take place: a historical perspective with David Moss, Harvard Business School's Paul Whiton Cherington Professor, and then a discussion hosted by the Ash Center on how to cure the persistent and troubling problem of low voter turnout.
Registration is required to attend HUBweek events, and passes range from a free general admission ticket to a paid, all-access pass. More information on pass levels and how to register for events is available at the HUBweek website, hubweek.org.
Also, "We the Publics," a traveling exhibition that originated at the Harvard Graduate School of Design, will be at HUBweek after crisscrossing the country in pursuit of a renewed, democratic definition of what "public" means in its different uses and applications.
"We the Publics" will be broadcast on a shipping container near the festival's entrance, with an accompanying "Self-Reflection Selfie Zone."