Sometimes technology isn't just about making things faster, easier, or cheaper. Sometimes it's about making them right.
That was the thrust of the eighth annual Harvard IT Summit at Sanders Theatre on Thursday. Rather than focusing on the promise or problems of innovations in information technology, they focused on the impact technology has on its users.
Specifically, keynote speakers Iris Bohnet, the Roy E. Larsen Professor of Public Policy and director of the Kennedy School's Women and Public Policy Program, and Michael J. Sandel, the Anne T. and Robert M. Bass Professor of Government, looked at how IT — and IT professionals — can contribute to a more diverse, just, and civil world.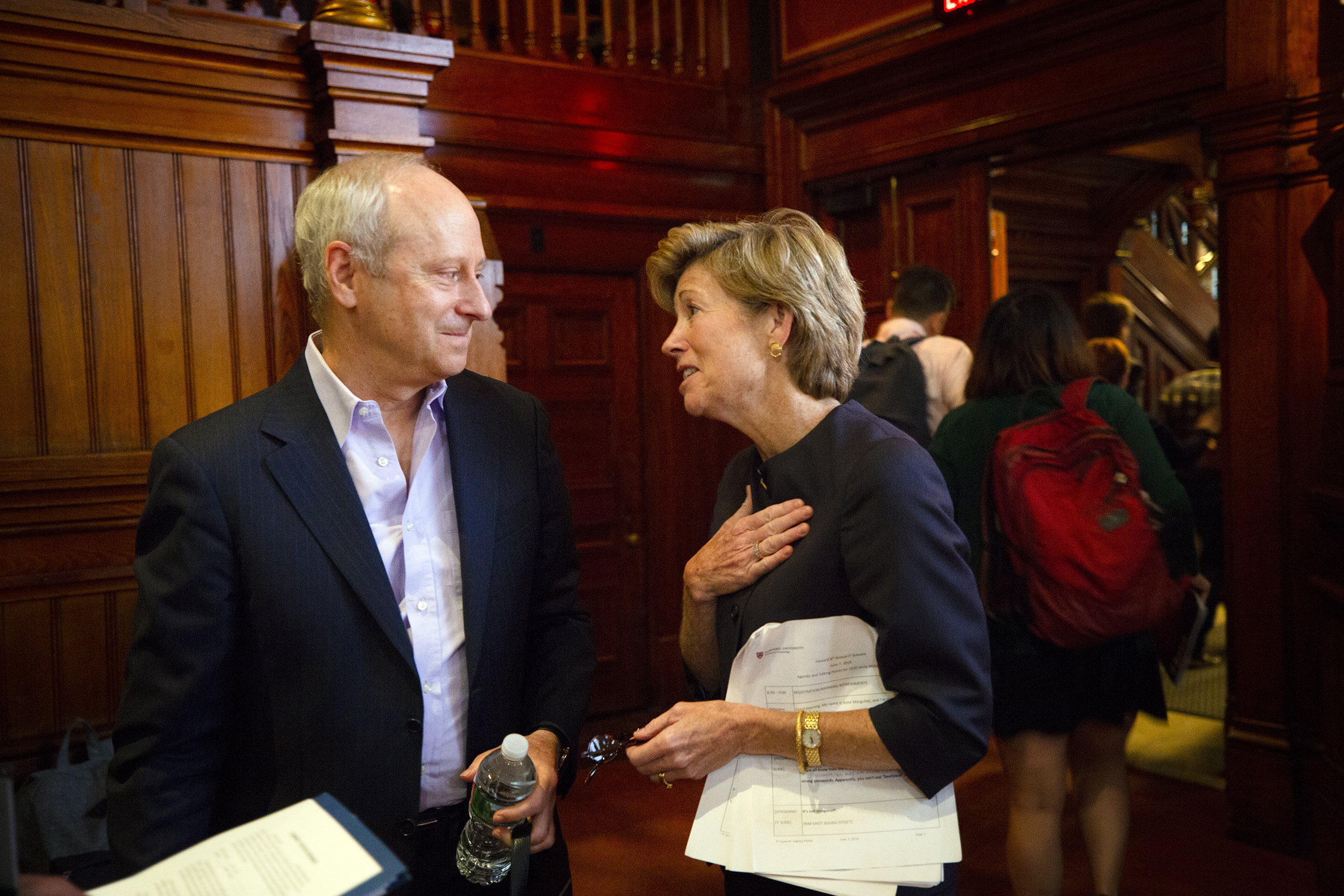 "We know, intuitively, that diversity matters," said Bohnet, the author of "What Works? Gender Equality by Design." Noting the need to better understand and control for biases that contribute to gender inequality in talent recruitment and development, she asked, "How can we design diversity, inclusion, and belonging in our meetings, on our screens, and in our classrooms?"
Bohnet said the first step is understanding how deeply bias is ingrained in all of us. Using examples of visual patterns in which we "see" what we expect to find and citing the Columbia business school case that showed that venture capitalist Heidi Roizen was perceived as both more likable and more employable when she was called "Howard" Roizen, Bohnet challenged the audience to acknowledge the pervasiveness of such prejudices. Moving onto advances such as blind auditions, in which orchestras evaluate potential new members from behind a curtain, she showed how thwarting expectations can produce more equitable results.
"This is what it is going to take," she said, noting that the percentage of female musicians in top U.S. orchestras has increased approximately 30 percent since 1970, when the new audition processes were instituted. "We have to go into our systems and de-bias our procedures," Bohnet said.