Philosophy, not politics, was the focus of Ohio Gov. John Kasich's Commencement address at the Harvard Kennedy School on Wednesday. "This is not a public policy speech," the 2016 Republican presidential contender told the graduates at the outset. Though he touched on some current political issues, including gun violence, Kasich's main message challenged the audience to reach for deeper purpose.
"What is the meaning of your life?" he asked the graduates and their families. "You're going to a place like Harvard and trying to figure out how to navigate the real world. This frankly has been going on since the beginning of time. Plato and Aristotle both talked about the eternal nature of the soul: What is life all about?"
Referring to his own studies, Kasich said, "Jean-Jacques Rousseau was the inspiration of the bloody French Revolution, [Friedrich] Nietzsche examined the dark side of human nature. And I think about the great theologians, like St. Augustine, who said, 'I want to dedicate my life to God, but I have a couple of parties I want to go to first.' "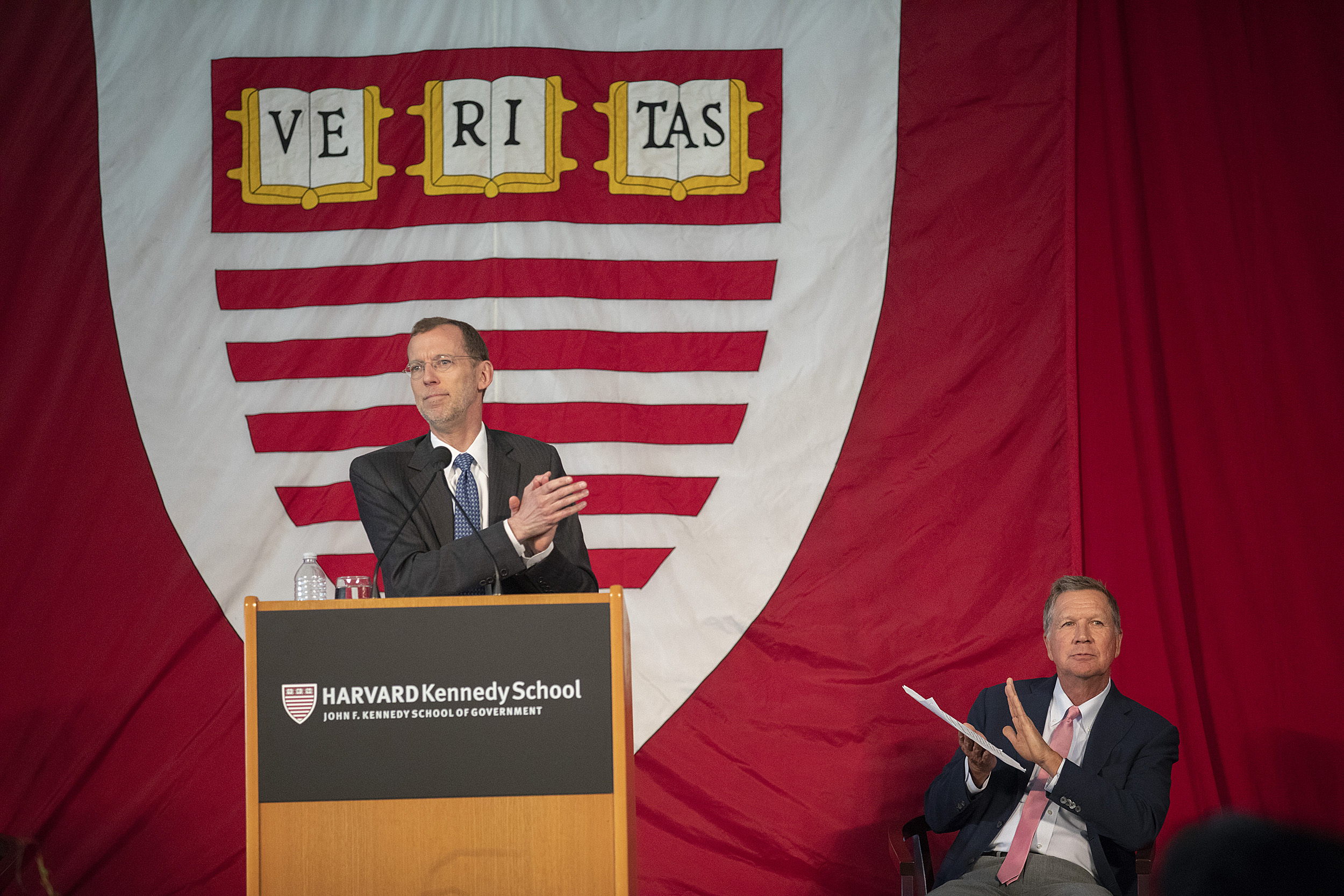 Kasich said he personally rejects existentialism and sides with the theologians who found a need for a moral compass, despite the consequences faced by some of them, such as the Rev. Martin Luther King Jr. and the German dissident Dietrich Bonhoeffer.
"When I hike with my friends and want to get out of the woods, I don't want to hear their opinions. I want to know who is carrying the compass. And I need to have a compass in my life," he said.
"Christians, Jews, and Muslims all have the same view of human life: that the creator made human life above all else, and that it is our duty to reflect the creator, and to realize we are all made in the image of God. If you think about that, it means we have no right to dismiss or alienate any other human being. It means we must show respect.
"When I look at these values, they are pretty simple to me: They are love. If you search the Old and New Testaments you will find that it's about compassion, about humility and forgiveness, but most of all, it's about living a life that's bigger than ourselves."