For almost 60 years Angela Davis has been for many an iconic face of feminism and counterculture activism in America.
Now her life in letters and images will be housed at Harvard.
Radcliffe's Schlesinger Library has acquired Davis' archive, a trove of documents, letters, papers, photos, and more that trace her evolution as an activist, author, educator, and scholar. The papers were secured with support from Harvard's Hutchins Center for African & African American Research.
"My papers reflect 50 years of involvement in activist and scholarly collaborations seeking to expand the reach of justice in the world," Davis said in a statement. "I am very happy that at the Schlesinger Library they will join those of June Jordan, Patricia Williams, Pat Parker, and so many other women who have been advocates of social transformation."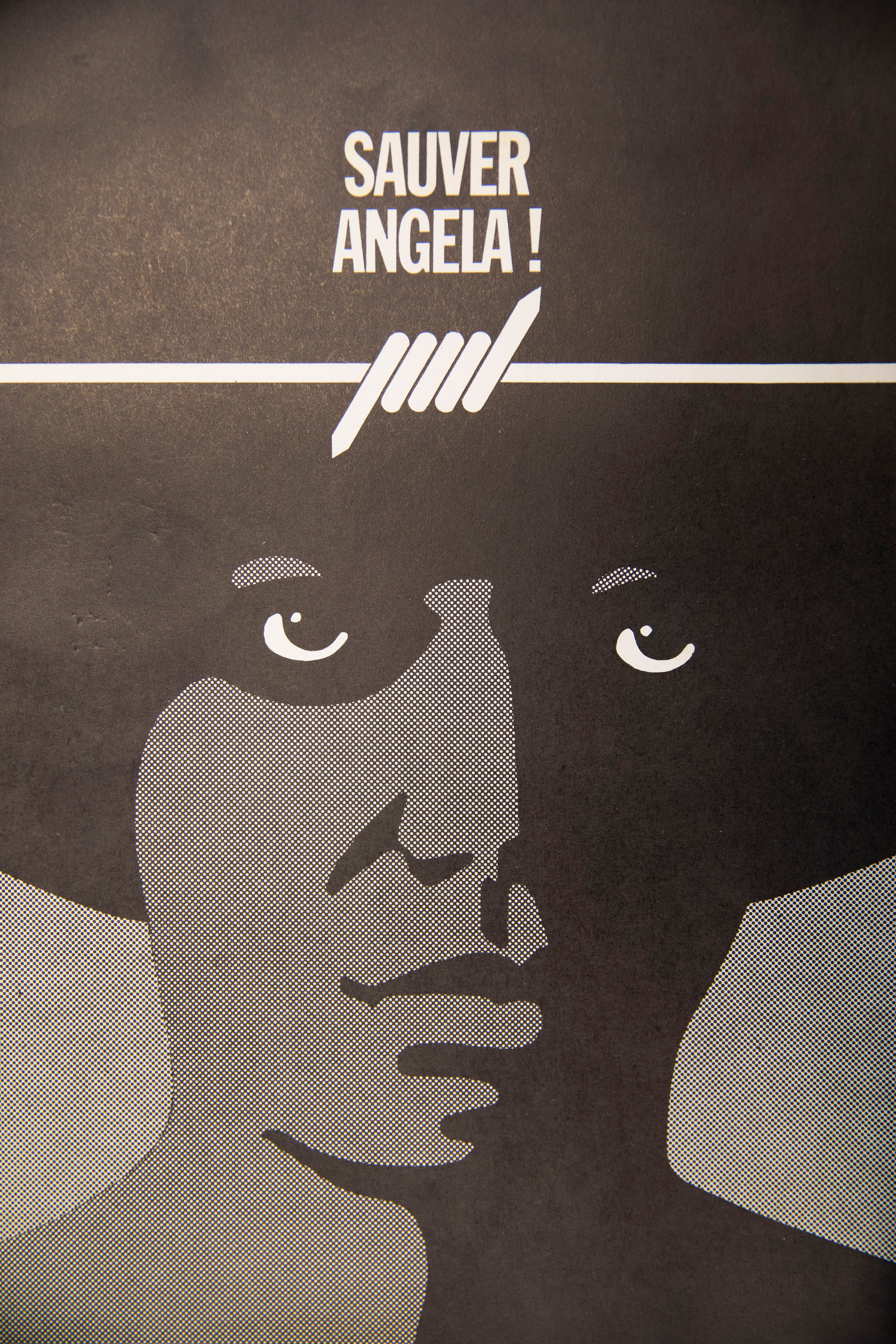 Jane Kamensky, Carl and Lily Pforzheimer Foundation Director of the Schlesinger Library, sees the collection yielding "prize-winning books for decades as people reckon with this legacy and put [Davis] in conversation with other collections here and elsewhere."
When looking for new material, Kamensky said the library seeks collections "that will change the way that fields know what they know," adding that she expects the Davis archive to inspire and inform scholars across a range of disciplines.
Henry Louis Gates Jr. said that he's followed Davis' life and work ever since spotting a "Free Angela" poster on the wall at his Yale dorm. Gates, the Alphonse Fletcher Jr. University Professor, has worked to increase the archival presence of African-Americans who have made major contributions to U.S. society, politics, and culture. He called the Davis papers "a marvelous coup for Harvard."
"She's of enormous importance to the history of political thought and political activism of left-wing or progressive politics and the history of race and gender in the United States since the mid-'60s," said Gates, who directs the Hutchins Center. "No one has a more important role, and now scholars will be able to study the arc of her thinking, the way it evolved and its depth, by having access to her papers."
The acquisition is in keeping with the library's efforts to ensure its collections represent a broad range of life experiences. In 2013 and 2014 an internal committee developed a diverse wish list, "and a foundational thinker and activist like Angela Davis was very naturally at the top," said Kamensky.
Kenvi Phillips, hired as the library's first curator for race and ethnicity in 2016, met with Davis in Oakland last year to collect the papers with help from two archivists. Together they packed 151 boxes of material gathered from a storage site, an office, and Davis' home.