Natalie Campbell, a student in Harvard Divinity School's (HDS) Master of Theological Studies Program, needs more than a campus. She needs a kind of second home.
She commutes to class each day from Belmont and can't easily go back and forth to School, so she often stays in Cambridge late into the evening. As a result, she needs a place not only to study, but where she can eat, relax, and connect with classmates. Unfortunately, she says those kinds of spaces are few and far between at HDS, particularly in the School's main building, Andover Hall.
"Andover Hall is the center of campus, but it really isn't equipped to be a center of the community," she said. "I can walk around and see no one or maybe a sprinkling of people here or there, but there's no central place I can go and hang out with my classmates. Most students I know like to go to the Law School, Lamont, Widener, or other places removed from campus that are comfortable and have food. I wish Andover was the type of space that made people want to stay at HDS."
Harvard University's only example of collegiate-Gothic architecture, Andover Hall is the Divinity School's signature building. Its stone walls, soaring bell tower, impressive woodwork, and grand chapel all summon the School's long history as a training ground for religious leaders and scholars. But while HDS has evolved beyond its origins as a residential seminary for liberal Protestant ministers, the meeting spaces that the School offers to students like Campbell have not kept pace.
Now, thanks to a $25 million gift from artist and philanthropist Susan Shallcross Swartz and her husband, investor James R. Swartz '64, Andover Hall will undergo a renewal, its first since construction more than 100 years ago, the School announced Thursday. The gift is the largest in the School's 200-year history.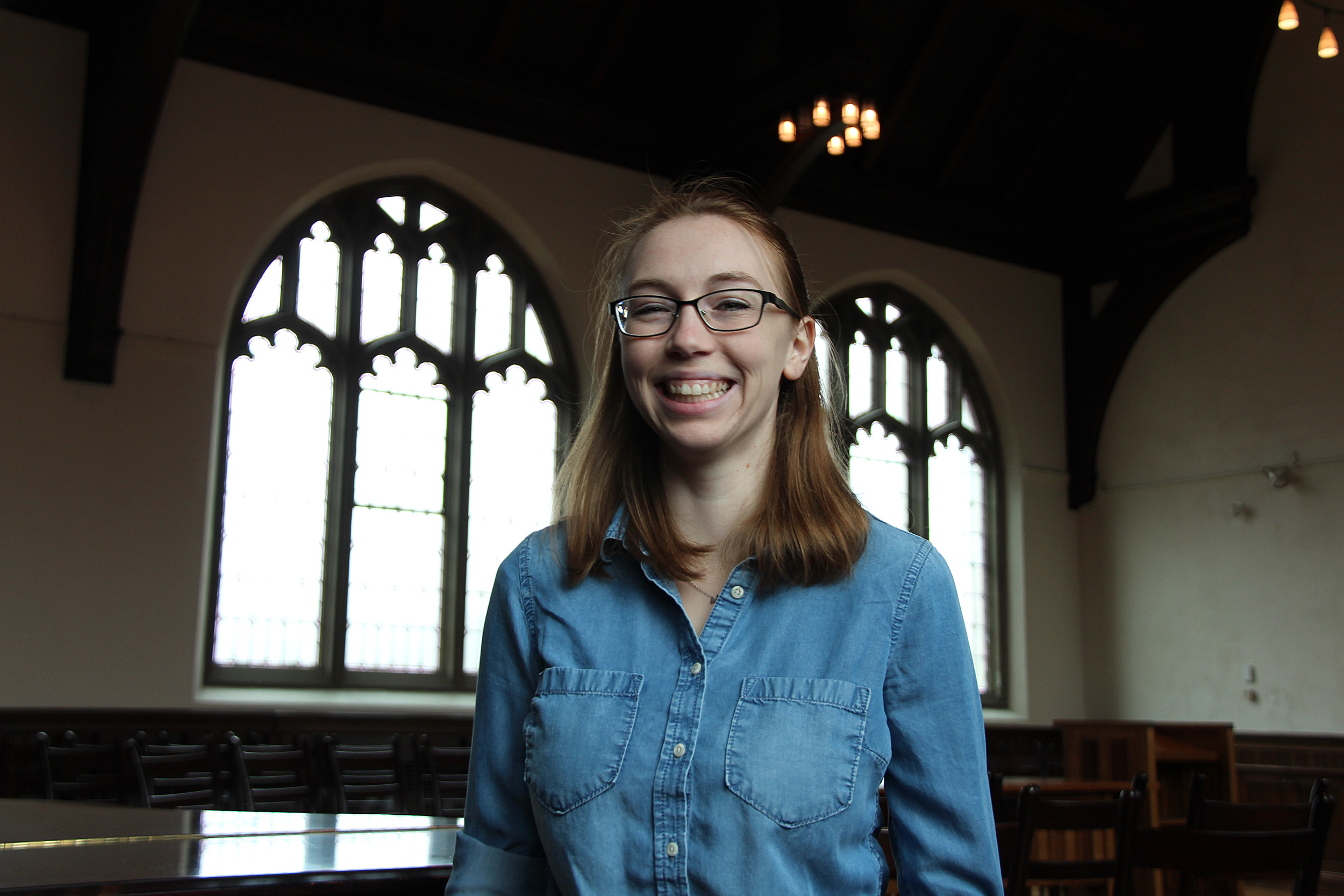 Dean David N. Hempton said the project has the potential to transform not only the School's campus, but every aspect of teaching and learning at HDS.
"The renewal of Andover Hall will allow us to prepare 21st-century students for lives of scholarship, ministry, service, and religiously literate leadership in all fields," he said. "It will create new spaces that enable them to learn from each other in an atmosphere of safety, authenticity, and mutual respect. It will centralize and modernize all we do to support the academic endeavor. And it will leverage technology in new ways to bring knowledge of religion to the world far beyond our little corner of Cambridge."
A true campus center
The vision for the new Andover Hall is of a true campus center that brings HDS's core academic resources together with student services. Modernized classrooms with flexible spaces will encourage new ways of teaching and learning. A 200-seat auditorium will enable the School to host global leaders for conferences and public conversations on religion. A multifaith chapel will welcome the HDS community for worship, performances, and other gatherings. And the renewed Andover will have full access for all physical abilities.
"Like all of Harvard, we have to adapt our spaces to meet the needs of future generations of scholars and students who will walk our halls and inhabit their roles at Harvard, and indeed the world," said Hempton. "The exchange of ideas and knowledge — the interactions that students, faculty, guest scholars, speakers, and alumni have face-to-face — will be enhanced by a renewed physical campus."
The new Andover will also include an updated multimedia infrastructure that reflects the interconnected, technology-enhanced, multireligious reality that students inhabit, and promote research and collaboration among HDS faculty.
Academic Dean Janet Gyatso knows how much new digital tools can complement and augment the work that happens on campus. Nonetheless, she says that HDS must continue to strike a balance between the "rich information and resources found online and the both wonderful and critical experience of teaching and learning together in person."
"Technology can provide amazing tools and access to knowledge," she said. "But we should never lose sight of the deep connections and inspirations that come from working in community and proximity, and that foster value and commitment in our work."