From genetic engineering and medicine to entrepreneurship and archaeology to art history and education, HUBweek, which kicks off on Tuesday, celebrates the Boston area's commitment to innovation in the arts and sciences.
"HUBweek offers an opportunity to showcase Boston to the wider world," said Harvard Provost Alan M. Garber. "Harvard embraces the creative forces that enable innovation and discovery in Boston, Cambridge, and beyond. We are excited to participate once again in this unique collaboration."
Harvard, along with The Boston Globe, Massachusetts Institute of Technology, and Massachusetts General Hospital, is a founding supporter of the weeklong festival, now in in its third year.
Harvard programs begin on opening day with "The Organ Generation," a session exploring the technological frontiers of gene editing, 3-D bioprinting, and xenotransplantation, among other things.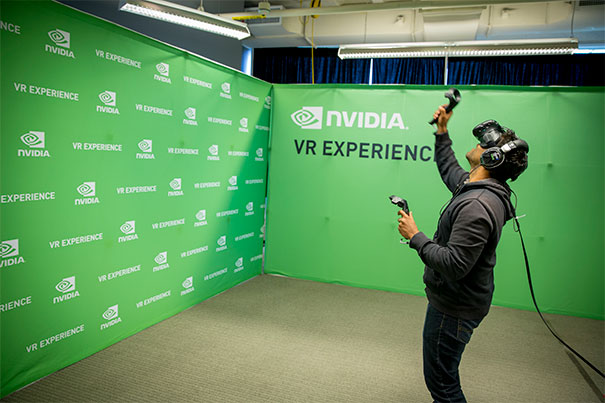 Currently, more than 100,000 children and adults await organ transplants in the U.S., but many recipients suffer when their bodies reject transplanted organs. Harald Ott, associate professor of surgery at Harvard Medical School (HMS) and a participant in "The Organ Generation," explained why breakthroughs in this field will help address the donor shortage and improve the chances of a successful adoption of a new organ.
"End organ failure is a worldwide epidemic," he said. "Exchanging failing body parts with new ones made from your own cells will help millions of patients suffering from heart, lung, kidney, and liver failure."
George Church, the Robert Winthrop Professor of Genetics at HMS and one of the program's organizers, added, "We see a huge societal need for organs for three uses: transplantation, for testing the impact of novel DNA variants found in genome sequencing, and for testing therapeutics."
Church will participate in "Inventing the Future," a daylong symposium hosted by HUBweek's Future Forum on Oct 13. Future Forums make up the festival's marquee event series and take place at City Hall Plaza in Boston. Program topics range from the possibility of resurrecting extinct species through genetic engineering to driverless cars, cloud robotics, and global security.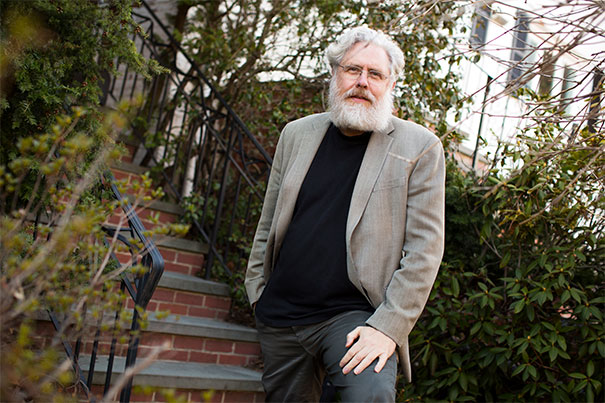 On Oct. 13, Atul Gawande, professor in the Department of Health Policy and Management at the Harvard T.H. Chan School of Public Health, professor of surgery at HMS, and executive director of Ariadne Labs, will be interviewed by author Malcolm Gladwell in a session titled "Saving as Many Lives as Penicillin," which will focus on critical paths in health care system innovations.
Health care delivery and the implications of new developments in precision medicine will also feature in "Deep Dive: Voices of Oncology Discovery," a program on Oct. 12 that will bring together the perspectives of cancer patients and their physicians, as well as scientists and executives from industry and academia, to discuss targeted therapies and immune oncology drugs that have led to significant improvements in patient outcomes and quality of life.
Alice Shaw, the Paula O'Keeffe Endowed Chair of Thoracic Oncology at Massachusetts General Hospital and an HMS associate professor of medicine; Arlene Sharpe, George Fabyan Professor of Comparative Pathology and co-director of the Evergrande Center for Immunologic Diseases at HMS; and Stanley M. Shaw, associate dean for executive education at HMS, will join the panel discussion.
A session created by the Center for Research on Computation and Society at the Harvard John A. Paulson School of Engineering and Applied Sciences and Harvard Business School (HBS) will focus on digital health, precision medicine, technology, and management. The symposium, "Innovation in Healthcare," will feature talks by researchers, and will invite attendees to participate in a health care case study led by HBS faculty.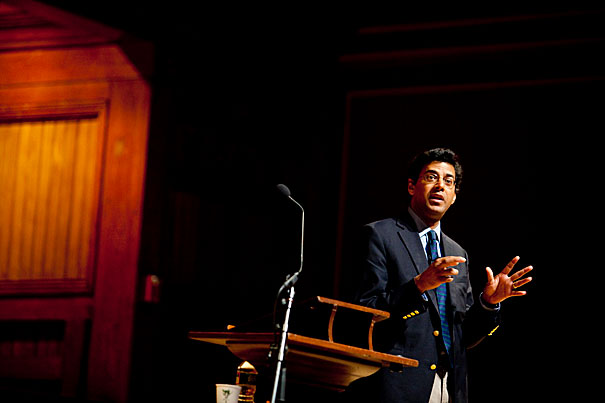 Innovation is also at the core of Harvard's i-lab, which will open its doors on Wednesday for a startup showcase featuring current and alumni ventures, as well as a speaker event highlighting the importance of storytelling in a successful business launch.
"Success in business is often made or broken by an entrepreneur's ability to clearly articulate ideas in a compelling way that connects to his or her audience," said Jodi Goldstein, Bruce and Bridgitt Evans Managing Director of the i-lab. "Developing your personal brand and original story is absolutely essential, and we are very excited to share strategies for doing so with our guests."
Global supply chains, gender injustice, and climate change come together in a talk and tasting at "Coffee & Chocolate: Climate Change, Sustainability, and Gender Equity," which takes place at Harvard's Ed Portal in Allston on Oct. 13.
"Coffee and cacao often grow close to one another," said Carla Martin, a lecturer in Harvard's Department of African and African American Studies. "The issues these two crops face during the cultivation process in terms of climate change, sustainability, and social justice are very similar."
Attendees should come away with a better understanding of the ethics behind these products and how they fit into the chain of social and climate justice, she said.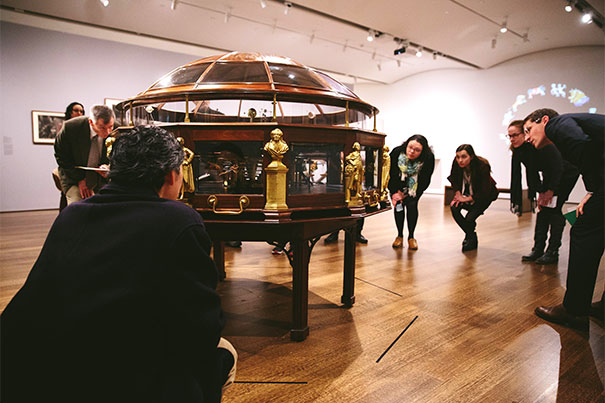 Also on Oct. 13, the Harvard Graduate School of Education's (HGSE) Project Zero will launch its 50th anniversary celebration by hosting a special Askwith Forum. Project Zero, a research center focusing on the arts and learning, will explore major shifts over the past five decades in ideas about creativity and intelligence, and the implications of these changes for schools and society. Scheduled speakers include Harvard President Drew Faust, HGSE Dean James E. Ryan, and Project Zero co-founders Howard Gardner and David Perkins.
On Oct. 13 and 14, the Harvard Art Museums will highlight the exhibition "The Philosophy Chamber" during a symposium titled "The Room Where It Happens: On the Agency of Interior Spaces." The chamber, which was on the second floor of Harvard Hall from 1766 to 1820, was intended as a space for teaching science but evolved into a hub for artists, scientists, and intellectuals to discuss the room's artifacts, scientific instruments, and objets d'art.
"Although this collection was assembled 200 years ago, it is very much alive with questions that are not only important for us to address but also very much part of our work on this campus today," said curator Ethan Lasser, head of the Division of European and American Art and Theodore E. Stebbins Jr. Curator of American Art at the museums.
The symposium, to feature a keynote lecture by Professor Louis Nelson of the School of Architecture at the University of Virginia, will focus on the concept of rooms as generators of ideas.
All Harvard-hosted HUBweek events are free and open to the public. Learn more about Harvard's programs here. Future Forum events require a paid ticket. For more on the festival, and information on other programs throughout the week, visit hubweek.org.