When it comes to some of the most important decisions we make — how much to bid for a house, the right person to hire, or how to plan for the future — there is strong scientific evidence that our brains play tricks on us.
Luckily, Mahzarin Banaji has a solution: Understand how your mind works so that you can learn to outsmart it.
The Richard Clarke Cabot Professor of Social Ethics and chair of the Department of Psychology is launching a new project — dubbed Outsmarting Human Minds — aimed at using short videos and podcasts to expose hidden biases and explore ways to combat them.
"The behavioral sciences give us insights into what gets in the way of reaching our professional goals, of being true to our own deepest values," Banaji said. "The science is not new, but its message is still one most people have difficulty grasping and understanding."
Banaji and research fellow Olivia Kang, with funding from PricewaterhouseCoopers (PwC) and a grant from Harvard's Faculty of Arts and Sciences, developed Outsmarting Human Minds as a way to deliver up-to-date thinking about hidden biases in an engaging way.
"Everyone wants to know what's happening in their minds, and they want to know what they can do to make better decisions," Kang said. "The science is out there; the challenge is getting it to the public in a way that captures their interest."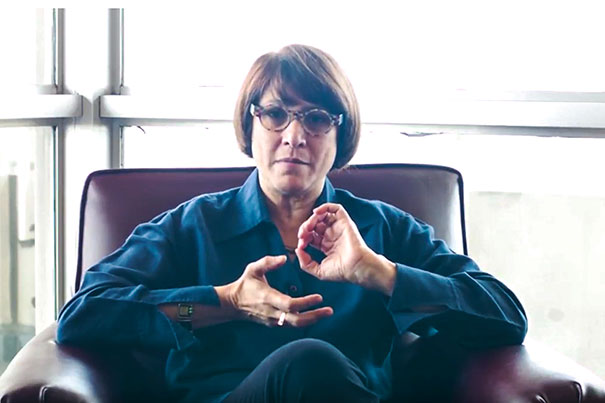 The impetus for the project came in part from Banaji's perspective as a senior adviser on faculty development to Edgerley Family Dean of the Faculty of Arts and Sciences Michael D. Smith.
Speaking of that role, Banaji said, "I try to expose what the mind sciences have taught us about how we make decisions. The hope is that the faculty will put this information to use … in decisions about how to imagine the future of their disciplines."
Banaji has taught on decision-making to any number of organizations, including corporations, nonprofits, and the military. Questions about how to confront hidden biases are common.
"I want to put the science in the hands of people — or rather, in the heads of people — and have them ask: How can I outsmart my own mind? How can I be the person I want to be?"
She emphasized that watching a video or listening to a podcast isn't enough to address hidden bias.
"Learning brings awareness and understanding. It cannot itself put an end to the errors we make," she said. "To achieve corrections that will matter to society, we must learn to behave differently."
Said Kang: "We want to deliver this information to people in a way that doesn't make them feel that they're a bad person if they have these biases. The fact is, we all do. This is about acknowledging that hidden biases are a product of how we're wired and the culture we live in. And then agreeing that we want to do something about it — that we can use this knowledge to improve the decisions we make in life and at work."