Learning is worth leaving the house for. Whether you're interested in science, history, politics, philosophy, art, music, theater, film, technology, cooking, or sports, there's something happening at Harvard this fall for you.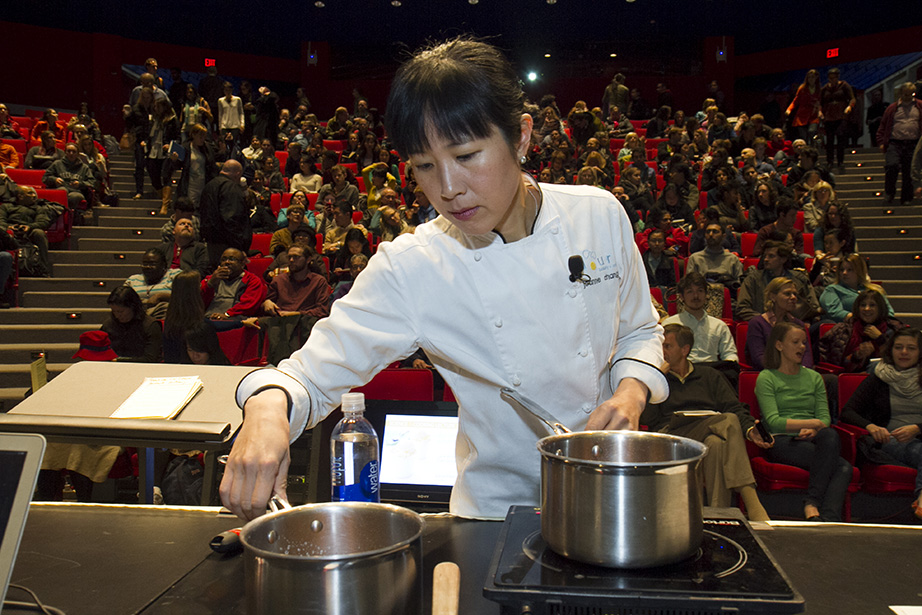 Inquiring minds
SEAS' Science and Cooking series returns with stars such as Joanne Chang '91 and former White House executive pastry chef Bill Yosses. The series pairs Harvard professors with celebrated food experts and renowned chefs to break down the science behind culinary techniques. It kicks off Sept. 18 with "The Art of Fermentation."
Boston's brightest innovators will showcase their ideas at HUBweek, a four-day festival (Oct. 12-15) at Government Center that is co-sponsored by Harvard and features speakers such as Atul Gawande, Malcolm Gladwell, and Juliette Kayyem, art exhibits, late-night parties, film screenings, and demos by local startups, tech companies, labs, and universities.
If you didn't get seats to Brian Greene's sold-out "Space, Time, and Reality" lecture (Sept. 19) and you're looking for help wrapping your mind, or hands, around the cosmos, the Harvard-Smithsonian Center for Astrophysics hosts monthly observatory nights and on Nov. 16 will demonstrate VR technology that allows you to "hold a dead star in your hand." The Museum of Natural History's exhibit "World in a Drop" on Oct. 16 magnifies another universe seldom explored, but on a different scale, revealing the intrinsic beauty of microbes through cutting-edge photo technology.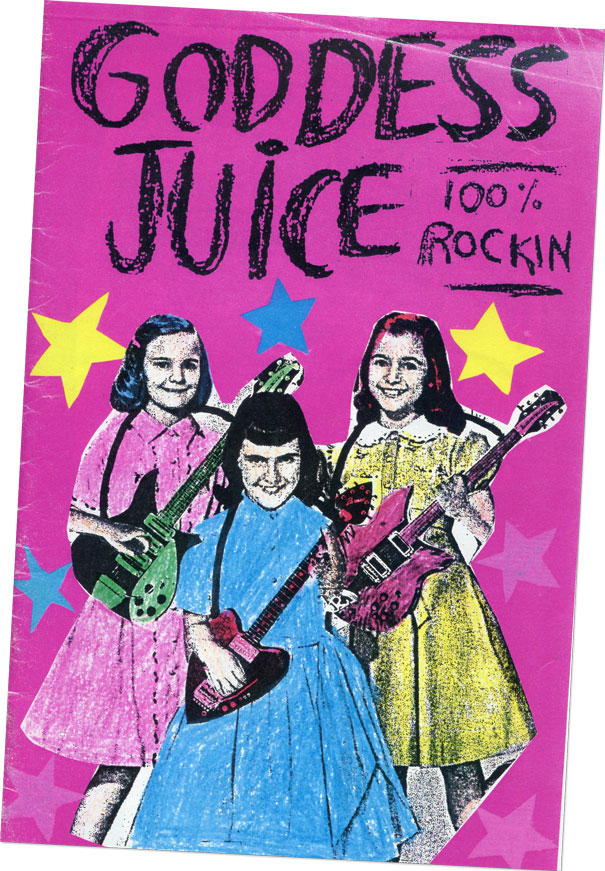 What a trip
The Ludlow-Santo Domingo Library contains the world's largest private trove of popular and underground cultural ephemera related to sex and drugs. Highlights of the 50,000-item collection will be displayed at Houghton Library through Dec. 16 in the exhibit "Altered States: Sex, Drugs, and Transcendence in the Ludlow-Santo Domingo Library." Radcliffe's companion show "Altered Gazes," which opens Oct. 2 at the Schlesinger Library, flips the script with material from the same collection, foregrounding women as creators and consumers of countercultural content. "Although underground comics, X-rated publications, and popular music have often objectified and marginalized female participants," organizers say, "this exhibition highlights instances where women take charge of the gaze, creating culture instead of merely consuming it."
Oratorical fire
If you missed Cornel West's convocation address last month, you'll get another opportunity to catch the Divinity School professor and political activist reprise some of the same themes in a forum and Q&A titled "Spiritual Blackout, Imperial Meltdown, Prophetic Fightback" at the Graduate School of Education on Oct. 4. West raised the idea of a "spiritual blackout in America" in a Boston Globe op-ed last year in which he prescribed "robust democratic education" to treat the nation's "civic melancholia."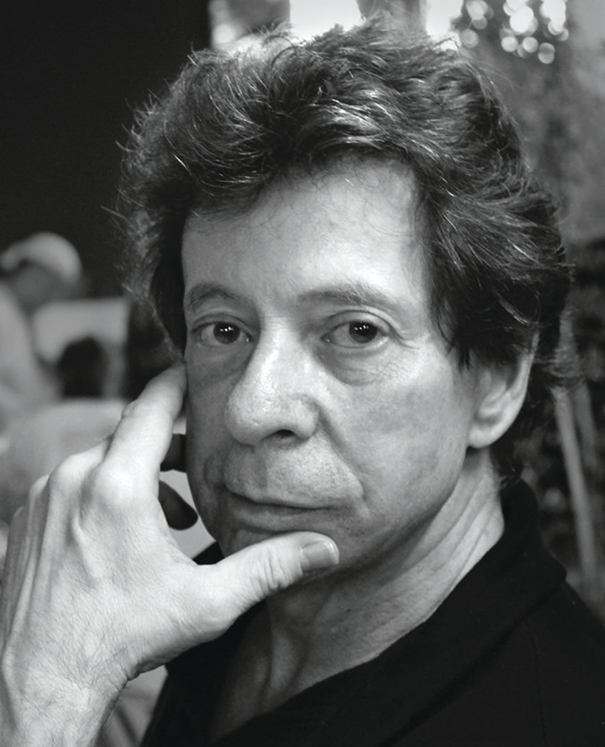 'Night Of' writer talks prison reform
Richard Price, a novelist and screenwriter whose credits include "Clockers," "The Color of Money," and "The Wire," will take part in a discussion on Oct. 25 with prison-reform educator Edyson Julio, moderated by novelist Claire Messud, about his recent HBO series "The Night Of." The show tells the story of a young murder suspect imprisoned at Rikers Island while awaiting trial. This talk is a companion event to a one-on-one Mahindra Humanities Center writers forum with Price and Messud on Oct. 24.
Curate your own exhibit
A Harvard Art Museums program allows visitors to request pieces of art from the Fogg, Busch-Reisinger, and Arthur M. Sackler museums not currently displayed in the galleries for special viewings in a conference room. The Art Study Center welcomes walk-ins on most Mondays from 1 p.m. to 4 p.m. An appointment is required outside of those hours. Also, to complement the American Repertory Theater production of "WARHOLCAPOTE" (through Oct.13), the center is featuring prints from Andy Warhol's portfolio "Marilyn Monroe" (Sept. 18 and 25, and Oct. 2).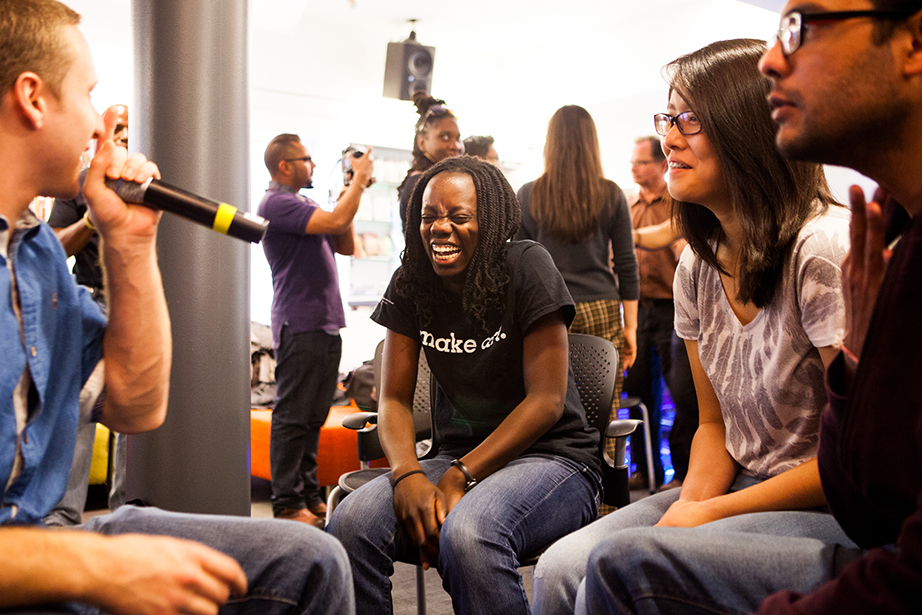 Droning, mic-dropping, beatboxing
Music fans can get their nerd on this semester through a free beatboxing class Oct. 21, co-sponsored by Learning from Performers at the Office for the Arts and the Harvard Ed Portal; an Oct. 11 colloquium on the legacy of Nasir Jones at the Hutchins Center's Hiphop Archive & Research Institute; a minimalist music film fest (through Sept. 30) at the Harvard Film Archive highlighting scores that inspired the likes of Brian Eno, the Velvet Underground, and Sonic Youth; and an ethnomusicology series launching with a Sept. 26 talk titled "Grooving Heavy, Dancing Drunk," which will examine the relationship between traditional music, dance, and food in the local Greek community.
Sports, family, happiness, more
The Brian Honan 5k road race on Sept. 24 winds through 3 miles of Allston and Brighton and supports organizations such as the YMCA, American Cancer Society, and the Allston Brighton Community Development Corporation, among others. On Oct. 14, residents of Allston-Brighton and Cambridge will get free admission to the Harvard-Lafayette football game, with lunch from the concession stands included.
There's no shortage of family friendly events this fall. For the Peabody's Day of the Dead celebration on Nov. 4, the museum will be festooned in colorful decorations and alive with the sounds of the Harvard mariachi band. Ballet Folklórico de Aztlán de Harvard will perform. Children are invited to craft sugar skulls ($6), papel picado, and cempasúchil flowers, and compose a message in any language to place on the Día de los Muertos altar.
If you're looking for a good excuse to commune with nature, the new Harvard Forest art installation (opening reception Oct. 7) spotlights the vanishing Eastern hemlock. History and art intersect in Houghton Library exhibits on the Spanish-American War (through June) and Russian Revolution (through Dec. 21), as well as a writing workshop keyed off the play "Men on Boats" about the 1869 Powell Geographic Expedition on the Colorado River (Sept. 27).
Big thinkers and political junkies might want to bookmark a few events that attempt to answer big questions: a Sept. 21 Kennedy School talk examining AI's effect on the workforce called "Will You Still Have a Job When The Robots Arrive?"; a Nov. 2 Radcliffe lecture by Michael Kazin debating "Does the Left Have a Future?"; and an Oct. 3 panel discussion featuring experts from across the university on "The Future of Happiness: How Communication Technologies Will Change Our World — Or Not."
September events
Sept. 18, 25: "Andy Warhol's 'Marilyn Monroe' Portfolio"
Sept. 21: "Will You Still Have a Job When the Robots Arrive?"
Sept. 24: Brian Honan 5k Road Race
Sept. 27: Writing workshop with Jaclyn Backhaus
Through Sept. 30: "Synaesthetic Cinema: Minimalist Music and Film"
October events
Oct. 2: "Andy Warhol's 'Marilyn Monroe' Portfolio"
Oct. 3: "The Future of Happiness: How Communication Technologies Will Change Our World — Or Not"
Oct. 4: Cornel West forum
Oct. 7: "Hemlock Hospice"
Oct. 11: "Time Is Illmatic: The Journey, the Music, and Legacy of Nasir Jones"
Oct. 10-15: HUBweek
Oct. 14: Harvard Community Football Day
Oct. 16: "World in a Drop"
Oct. 21: "The Art of Beatboxing: Workshop"
Oct. 24: Richard Price in conversation with Claire Messud
Oct. 25: "The Words to Say It: Giving a Voice to the Incarcerated"
November events
Nov. 2: "Does the Left Have a Future?"
Nov. 4: Day of the Dead Family Celebration
Nov. 16: "How to Hold a Dead Star in Your Hand"
Ongoing events
Science and Cooking series
"Altered States: Sex, Drugs, and Transcendence in the Ludlow-Santo Domingo Library"
"Altered Gazes: Sex, Drugs and Rock & Roll"
Art Study Center
"On the Rise: Theodore Roosevelt, the Spanish-American War, and American Imperialism"
"The Russian Revolution: Actors and Witnesses in Harvard Library Collections"
See the Gazette calendar for complete listings.
Top image:
HUBweek showcases Boston's brightest innovators.