Want to put a little bite in your Labor Day weekend? Look no further than "Night of the Vampire," a Harvard Film Archive movie marathon devoted to the blood-loving undead.
But don't expect your typical vampire fare during the 12-hour series at the HFA's Carpenter Center theater. Viewers won't find the 1922 German expressionist silent "Nosferatu," the classic Bela Lugosi "Dracula" from 1931, or the 1992 big-budget remake "Bram Stoker's Dracula" with Gary Oldman in the leading role.
What they will find are lesser-known but equally deserving films from the genre, said horror fan and HFA programmer David Pendleton, who organized the seven-film festival of camp, alienation, ennui, and more.
"There are so many really interesting contemporary vampire movies that I think people haven't seen that much, or haven't seen on the big screen, or haven't seen recently," he said.
First on the list is "Dracula's Daughter" (1936), which kicks off the all-night session at 7 p.m. Saturday (Sept. 2). Not only does the film feature a female vampire as its star, it's also a "really interesting variation on the early vampire movie because it's one of the ones that introduces this question of uncertainty: Is she really a vampire or is it all in her head?" said Pendleton.
Next up is "Horror of Dracula" (1958) from Hammer Films, a British production company that was known for infusing horror classics with moody vibes.
Catherine Deneuve, Susan Sarandon, and David Bowie star in "The Hunger," from 1983. Those still awake during the wee hours of the morning will be treated to "Near Dark," the second film by Kathryn Bigelow, who in 2008 became the first woman to win a best-director Oscar for her war film "The Hurt Locker."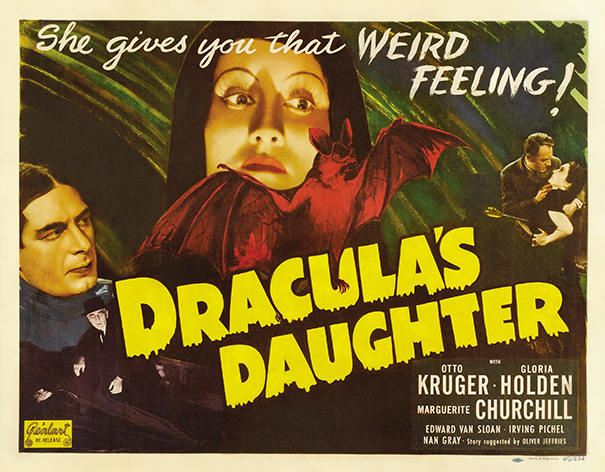 While some might be surprised to see Bigelow's name on the list, her 1987 vampire-Western mashup fits her longtime fascination with capturing violence and masculinity on film, said Pendleton.
"It's a really frightening film because she is really good at filming violence."
While Pendleton thinks vampire movies above all tap internal anxiety "about the mixture of sex and death," he does see a fear of "the medicalization of the body" reflected in more recent films. One example is the fifth entry in the marathon — the 1995 art-house film "Nadja," directed by Michael Almereyda, a former Harvard student and one-time lecturer in the Department of Visual and Environmental Studies. The movie stars Peter Fonda as vampire hunter Van Helsing and the Romanian-American actor Elina Löwensohn as Dracula's daughter, who is hoping to escape her father's fate.
Wrapping up the series Sunday morning are "Trouble Every Day" by one of Pendleton's favorite contemporary directors, Frenchwoman Claire Denis, and the Korean feature "Thirst." Both works, Pendleton said, are essentially love stories depicting the "sacrifices that people will make in a relationship."
Halloween might seem like a more natural fit for a vampire series, but as Pendleton noted, it's hard to compete with costume parties. Organizers hope to draw people looking for something a little out of the ordinary on the holiday weekend.
The marathon will help highlight the HFA's efforts to acquire contemporary works. Five of the seven films in the series belong to the archive's own collection of roughly 35,000 items, which includes 35 mm films, educational films, trailers, industrial films, and experimental works.
"It's a way of showing off also the fact that we are really growing the collection in contemporary cinema," said Pendleton. "We want to continue to collect the most interesting kinds of cinema from around the world that we can."