Faculty members are planning immersive experiences abroad for Harvard College students — in Italy and in Canada's far north — with the help of grants from the President's Innovation Fund for International Experiences (PIFIE).
The grants, established to provide seed funding to develop study-abroad opportunities for undergrads, will go to efforts to establish an Italian-language-immersion program in Italy for the first time since 2011 and to explore an outdoors-focused, indigenous culture-based program in Canada's Northwest Territories.
The programs are among four given development grants this year, with the other two covering renewal funding for programs that received planning grants last spring. One of those programs explores language, history, and culture in Tbilisi, Georgia. The second, in Singapore and Penang, Malaysia, is focused on the importance of port cities in Southeast Asian culture and society.
The President's Innovation Fund for International Experiences was established to support faculty members who need to visit potential course sites, locate classrooms, investigate possible field trips, and establish personal relationships with local partners before launching a program. The fund was created as part of David Rockefeller's donation to support student international experiences and seeks to encourage participation from faculty members at Schools across Harvard.
Pierre Bélanger, an associate professor of landscape architecture at the Graduate School of Design, is among the new recipients this spring. Bélanger is designing a program in collaboration with the Dechinta Center for Research and Learning near Yellowknife on Great Slave Lake in Canada's Northwest Territories.
The center, created by the local Dené Nation, emphasizes not just outdoor skills, but also an indigenous approach to the land and natural resources. Bélanger expects to travel to the territory this summer, with an eye toward cultivating a program for students in years to come.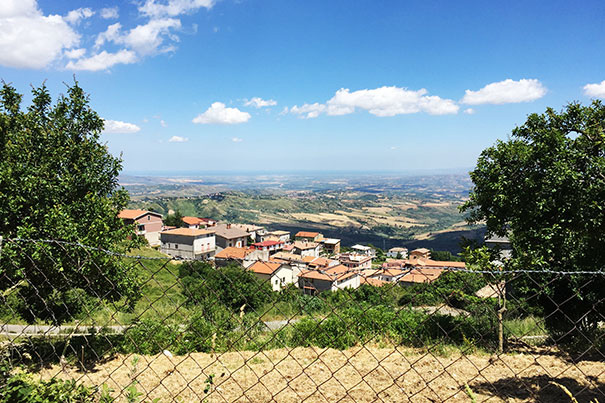 Plans for the course, which is being created with additional support from the Canada Program at the Weatherhead Center, call for immersion in outdoor skills, such as foraging, fishing, hunting, and trapping, Bélanger said, though he stressed that calling it an "outdoor course" or a "wilderness course" sells it short. Rather, because of its emphasis on the Dené's spiritual, ecological, and political connection to the land, it's closer to a language course, Bélanger said, enriched by Dené elders, native scholars, and the land itself.
"They would go there to learn a language; it is a language of the land," Bélanger said, echoing the view of Dechinta Center Dean Erin Freeland Ballantyne and faculty members Glen Coulthard and Leanne Betasamosake Simpson.
"This is seed money toward establishing a relationship … and exploring the possibility of a small group of students going on lands and territory of the Yellowknives Dene First Nation on an annual basis."
Adam Muri-Rosenthal, a lecturer in the Department of Romance Languages and Literatures, and Elvira DiFabio, senior preceptor in Romance languages and director of language programs, are looking to the past to see the future of Italian summer language programs.
DiFabio, who ran an Italian immersion program in Abruzzo for about 10 years, is working with Muri-Rosenthal to revive the idea.
While Harvard has several summer programs already in Italy — one that spans Milan and Siena, and two others in Venice and Trento — those courses are primarily taught in English and don't offer immersion-style language instruction.
"It's an important way of getting students interested in and engaged in Italian language and culture," Muri-Rosenthal said.
The funds will go to investigate potential sites for the planned program, likely to launch in the summer of 2018. Under consideration are a town and a small city in the southern province of Calabria, far enough off the tourist circuit to offer an unfiltered experience of Italian life and culture.
"It's filling a hole that we now have in the program," DiFabio said, "in that students don't have the option of going to a Harvard program in Italy to study Italian language and culture in an immersive environment."