HarvardX, the University-wide strategic initiative begun in 2012, has created a wealth of content in a broad portfolio of online courses, including videos, recorded lectures, illustrations, and text pages. To date, educational assets in a HarvardX course were only accessible after registering for and taking a course on edX, an independent online learning platform. But with the beta launch of the HarvardDART (Digital Assets for Reuse in Teaching) tool, all of those educational resources will be easily searchable and accessible to Harvard professors looking to embed HarvardX content in their classroom courses.
HarvardX's online learning content will now become part of a larger body of work, one that can be shared across the University's Schools and disciplines. That will advance learning by giving professors access to a wealth of their colleagues' teaching resources, thereby furthering connections and collaboration while driving education forward.
"HarvardX has worked to ensure that its amazing educational content impacts learners across the globe and on Harvard's campus," said Peter K. Bol, Harvard's vice provost for advances in learning (VPAL) and Charles H. Carswell Professor of East Asian Languages and Civilizations. "DART will make it far easier for our faculty to access and use HarvardX assets in Harvard classrooms."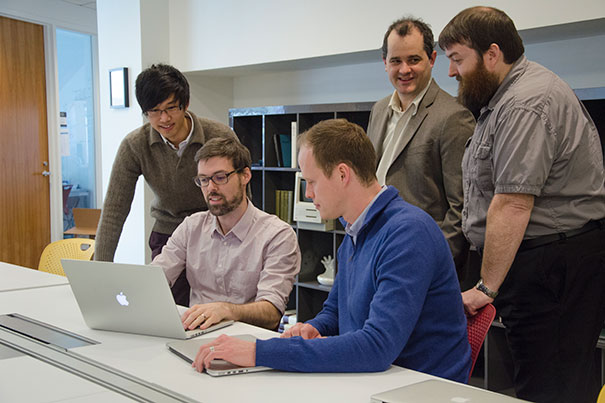 DART has produced a notable collaboration in its own right, as the VPAL research team, Harvard University Information Technology (HUIT), and HarvardX worked together to create the tool.
"Making it easier for faculty and students to teach and learn is central to HUIT's mission," said Alan Wolf, managing director for HUIT's academic technology services. "We were pleased to collaborate with the vice provost for advances in learning research team and HarvardX to create the DART tool, which will work seamlessly with existing University technology."
As part of a beta launch, search and preview of HarvardX resources within the DART application are now available to the Harvard community on campus or through VPN.
Later this year, Harvard professors will be able to integrate these assets directly in Harvard's learning management system, Canvas, so their students can use them.
According to Robert A. Lue, HarvardX faculty director and professor of the practice of molecular and cellular biology, DART will make a significant stockpile of material available for residential classes. "It applies to everything — all topics, all courses — and will provide a One Harvard experience," he said. "It's a key way for every Harvard faculty member to know what's available for every topic area from HarvardX and plug it into the Canvas learning management system, to make all of HarvardX's content usable and pluggable."
Lue said the need for a tool like DART was recognized when HarvardX was launched. "As HarvardX was building up a repository of content, we wanted ways you could select it for use in different bite sizes — whole courses, videos, or portions of courses. When you have lots of compelling material, you need a mechanism to allow an audience to find and reuse what they need. At first we didn't have the critical mass of content to test if such a thing would work well, but now we have enough content across enough different fields. So DART could not be a more welcome step in the process of making HarvardX materials more available."
"DART allows you to explore common themes and connections between different contexts," said Dustin Tingley, faculty director of the VPAL research team and professor of government. "Users can see that we're not just teaching a set of individual classes but providing a broad and integrated curriculum. If you wanted to, you could go on the edX site and enroll in different classes, but you'd never get to search through the individual assets that are part of the courses. For instance, I may not want to take the class on U.S. national security. But if I can find [Harvard Kennedy School's Douglas Dillon Professor of Government] Graham Allison talking about the Cuban Missile Crisis, that's an incredible piece of content."
Aside from the practical use, DART will offer faculty members greater insight into each other's courses. "We think that gradually Harvard faculty will discover what some of their colleagues have been saying, as well as find some of the assessments, simulations, animations, and visualizations, useful in their own classes," said Bol. "Providing our faculty more access to their peers' instructional materials should inspire deeper conversations on teaching and learning."
Once DART assets are available for Canvas integration for the fall semester, professors will be able to add HarvardX resources to their residential courses in just a few clicks. The database is searchable by keywords. Users who search the word "moon," for instance, will find any lunar-themed content within a HarvardX course, whether it be scientific astronomy lectures or a recitation of a Chinese poem about the moon. The preview function allows the viewer to watch or access any HarvardX asset that's available. By later this year, it will only take another click to add the material to faculty course assets.
"Faculty will have great flexibility in how they approach blending their courses with HarvardX material," said VPAL senior research scientist Daniel Seaton, who helped develop DART. He expects that much of the content will be well suited to existing residential courses. "Massive Open Online Course [MOOC] content generally has really high production values. Faculty have some guarantee that the content was curated and generated for broad audiences."
Phil McGachey, HUIT technical lead and architect, confirmed that the technical feat of indexing HarvardX resources for search and reuse should have a lasting impact on how institutions make use of their existing and future MOOC content.
"Prior to DART, one could only search minute-and-a-half preview videos for HarvardX courses. DART allows search and preview of individual videos, problems, and text pages. In the future, the task of embedding HarvardX content in residential courses — a task that previously required substantial technical overhead — will take place with a click of a button." McGachey said.
"VPAL-Research's collaboration with HUIT to produce DART will open up many opportunities for use of this technology," added Tingley.
Ultimately, every Harvard course will have access to a wider range of material, and HarvardX resources will be shared across disciplines, allowing poets and astronomers who study the moon to learn from each other.
"Does this mean that all Harvard courses are going to merge into one gigantic thing? I don't think that will be the case," Lue said. "But there will be groupings of courses that share the material very freely. And I think that increasingly we'll see faculty sharing what they're doing and being inspired by each other."
This also suggests that courses will become less self-contained. "Very few courses are self-contained as it is," Lue said. "You always incorporate issues, graphics, and ideas from other courses. But DART will facilitate sharing of the top-level digital content that we've created. It will make courses better. They'll have a richer array of things to utilize."