Steven Spielberg
Doctor of Arts
Named Harvard's principal speaker for the Afternoon Program, Steven Spielberg has twice won best-director Academy Awards, for "Saving Private Ryan" and "Schindler's List," which also won best picture. He has received several career honors, including the Lifetime Achievement Award from the Directors Guild of America, the Irving G. Thalberg Memorial Award from the Academy of Motion Picture Arts and Sciences, the Kennedy Center Honor, and most recently, the Presidential Medal of Freedom.
He also has devoted time and energy to philanthropy, establishing the Righteous Persons Foundation with his profits from "Schindler's List," and founding the Shoah Visual History Foundation, now the University of Southern California (USC) Shoah Foundation Institute for Visual History and Education, which has recorded more than 53,000 interviews with Holocaust survivors and witnesses.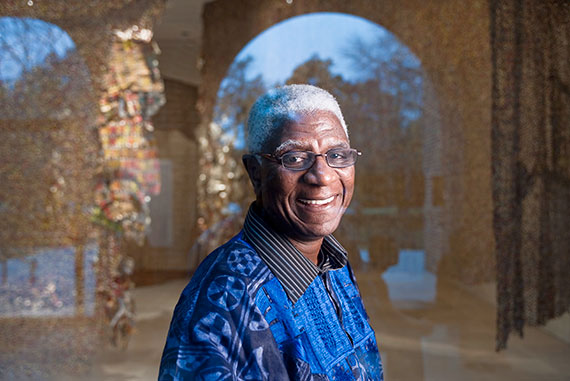 El Anatsui
Doctor of Arts
Born in Ghana in 1944, El Anatsui is an internationally acclaimed artist who works mostly in sculpture and assemblage. His work often uses discarded materials such as bottle caps and scrap metal, and many of his pieces are mutable in form, conceived to be so free and flexible that they can be shaped in any way and altered in appearance for each installation.
Anatsui received his B.A. from the College of Art, University of Science and Technology, Kumasi, Ghana, in 1969, and taught at the University of Nigeria, Nsukka, from 1975 until his retirement in 2011. His works are in the public collections of the Metropolitan Museum of Art, New York; Museum of Modern Art, New York; Los Angeles County Museum of Art; Indianapolis Museum of Art; British Museum, London; and Centre Pompidou, Paris, among many others.
Drawing on the aesthetic traditions of his native Ghana and adopted Nigeria, as well as contemporary Western forms of expression, Anatsui's works engage the cultural, social, and economic histories of West Africa. The metal fragments in his work provide a commentary on globalization, consumerism, waste, and the transience of people's lives in West Africa and beyond. His sculptures in wood and ceramics introduce ideas about the function of objects (their destruction, transformation, and regeneration) in everyday life, and about the role of language in deciphering visual symbols.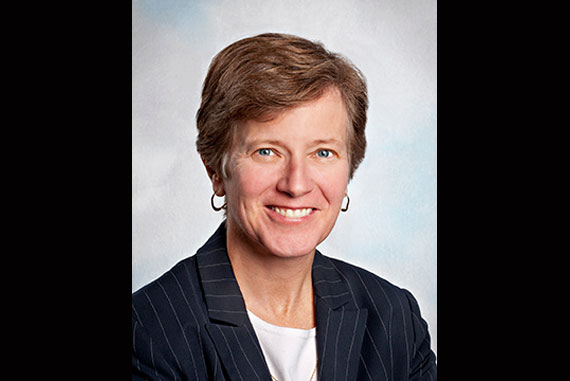 Mary L. Bonauto
Doctor of Laws
Mary L. Bonauto has served as the civil rights project director at GLBTQ Legal Advocates & Defenders since 1990. She has litigated in the state and federal courts of New England on discrimination issues, parental rights, free speech and religious liberty, and relationship recognition. In 2015 she successfully argued before the U.S. Supreme Court in the historic case Obergefell v. Hodges, establishing the freedom to marry for same-sex couples nationwide.
Bonauto holds degrees from Hamilton College and Northeastern University School of Law. Her work has been recognized with numerous awards, including the 2014 MacArthur Fellowship. She is the Shikes Fellow in Civil Liberties and Civil Rights and lecturer on law at Harvard Law School, serves on an advisory board for the American Constitution Society, and has also served as co-chair of the Sexual Orientation and Gender Identity Committee of the American Bar Association's Section on Individual Rights and Responsibilities.
His Excellency Fernando Henrique Cardoso
Doctor of Laws
Fernando Henrique Cardoso served as president of the Federative Republic of Brazil from 1995 to 2003. He is a sociologist and the author of several books on social change and development in Brazil and Latin America.
Cardoso holds a degree in sociology from the University of Sao Paulo, where he later taught from 1952 to 1964. After the country's 1964 coup d'etat, he was persecuted for his efforts to improve public education and modernize the university. He continued his academic career in exile, living in Chile and France before returning to Brazil in 1968. Before becoming president, he held several other positions in the Brazilian government, serving as a state senator, minister of foreign affairs, and minister of finance.
Cardoso has taught at universities in Chile, England, France, and the U.S., and he founded the Centro Brasileiro de Analise e Planejamento, which became an important center for research on Brazilian politics and culture. He is past president of the International Sociological Association and holds honorary degrees from more than 20 universities.
David B. Davis
Doctor of Laws
David Brion Davis is Sterling Professor of History Emeritus at Yale University, and founder and director emeritus of Yale's Gilder Lehrman Center for the Study of Slavery, Resistance, and Abolition. Known for his work on slavery and abolition in the West, he is the author and editor of 17 books. He received the 1967 Pulitzer Prize for general nonfiction and the National Humanities Medal in 2014.
Davis served in the U.S. Army during World War II and later attended Dartmouth and Harvard Colleges, earning a B.A. from Dartmouth in 1950. He earned a Ph.D. from Harvard in 1956 and spent 14 years teaching at Cornell University. He came to Yale in 1970 and remained there until his retirement in 2001. He is best known for his "Problem of Slavery" trilogy of books, which sought to analyze the place of slavery in the intellectual life of the West. He has received many awards, including the Bancroft Prize and the National Book Award in History and Biography in 1976. In his most recent book, "The Problem of Slavery in the Age of Emancipation," Davis concludes his work by looking at the meanings, problems, and possibilities of emancipation in the Atlantic world, focusing on black abolitionism.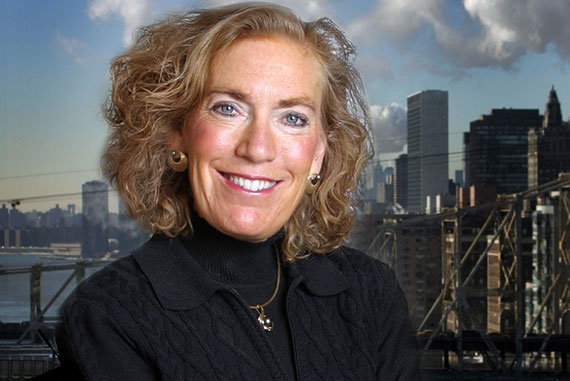 Elaine Fuchs
Doctor of Science
Elaine Fuchs is the Rebecca Lancefield Professor in Mammalian Cell Biology and Development at The Rockefeller University, and a Howard Hughes Medical Institute investigator. She has published more than 300 papers and is best known for her research in skin biology, its stem cells, and its associated human genetic disorders. Fuchs pioneered "reverse genetics," a method of starting with protein to discover the genetic basis of skin disorders caused by protein mutations. Her current research focuses on stem cells, tissue repair, and how abnormalities in stem cell behavior can lead to cancers.
Fuchs holds a Ph.D. in biochemistry from Princeton University. After postdoctoral research at the Massachusetts Institute of Technology, she joined the faculty at the University of Chicago in 1980, where she remained until joining The Rockefeller University in 2002. She has received numerous awards and honors, including the E.B. Wilson Medal, the Presidential Young Investigator Award, and the U.S. National Medal of Science.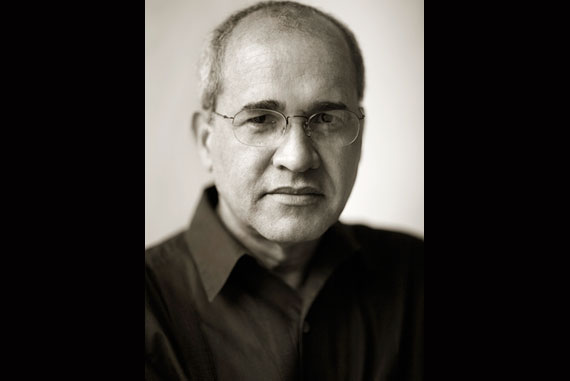 Arnold Rampersad
Doctor of Laws
Arnold Rampersad is the Sara Hart Kimball Professor Emeritus in the Humanities at Stanford University. Born in Trinidad and Tobago, he is a graduate of Bowling Green State University and holds a Ph.D. from Harvard in English and American literature. Rampersad has taught at several universities and is the author of multiple books about such iconic African-Americans as W.E.B. Du Bois, Langston Hughes, Jackie Robinson, and Ralph Ellison. He has received the National Book Critics Circle Award and the National Humanities Medal, and he has received fellowships from the John D. and Catherine T. MacArthur Foundation, the J.S. Guggenheim Foundation, and the Rockefeller Foundation, among other honors.
The Right Honourable Lord Martin Rees
Doctor of Science
Martin Rees is a Fellow of Trinity College and emeritus professor of cosmology and astrophysics at the University of Cambridge. He holds the honorary title of Astronomer Royal and is a visiting professor at Imperial College London and Leicester University. After studying at the University of Cambridge, Rees held postdoctoral positions in the U.K. and the U.S. before becoming a professor at Sussex University. From 1973 to 1991, he was Plumian Professor of Astronomy and Experimental Philosophy at Cambridge, where he also served for 10 years as director of the university's Institute of Astronomy.
Rees was appointed to the House of Lords in 2005 and served as president of the Royal Society from 2005 to 2010. He is a foreign associate of the National Academy of Sciences, the American Philosophical Society, and the American Academy of Arts and Sciences. He is the author or co-author of more than 500 research papers, mainly on astrophysics and cosmology; eight books; and numerous magazine and newspaper articles. His main research interests are high-energy astrophysics, cosmic structure formation, and other general cosmological issues.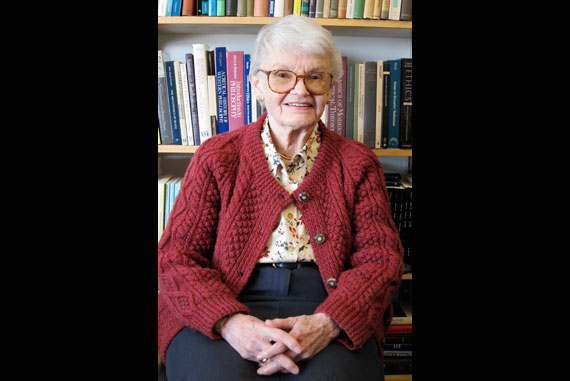 Judith Jarvis Thomson
Doctor of Laws
Judith Jarvis Thomson is professor emerita in philosophy at the Massachusetts Institute of Technology. She holds degrees in philosophy from Barnard College, Cambridge University, and Columbia University. Her main areas of research are moral philosophy and metaphysics, and she is known for her defense of moral objectivity and a landmark 1971 essay, "A Defense of Abortion."
Thomson has taught at numerous universities as a faculty member and a visiting professor, including Barnard College, Boston University, the University of Pittsburgh, Yale Law School, and other institutions. She is a fellow of the American Academy of Arts and Sciences and has held fellowships from the Fulbright Foundation, the National Endowment for the Humanities, the Guggenheim Foundation, and other organizations. She is the author or co-author of four books and numerous articles in the areas of moral philosophy, ethics, and metaphysics.