June 2015
In recognition of a historic gift from John A. Paulson, M.B.A. '80, in support of Harvard's youngest School, the School of Engineering and Applied Sciences is renamed the Harvard John A. Paulson School of Engineering and Applied Sciences (SEAS).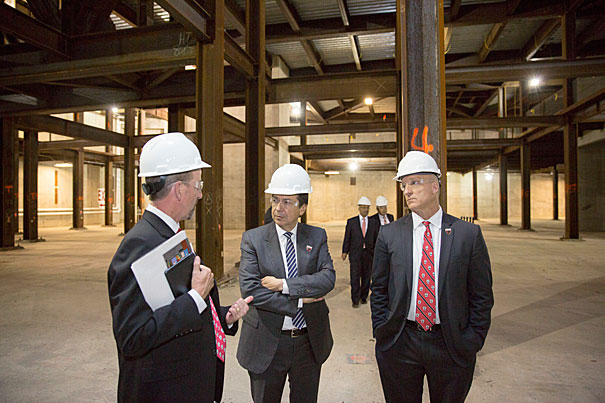 The Harry Elkins Widener Memorial Library, the largest of the more than 70 libraries at Harvard University and an iconic landmark of Harvard Yard, celebrates its 100th anniversary.
July 2015
Harvard Medical School launches the new academic Department of Biomedical Informatics (DBMI), headed by Isaac Kohane, the Marion V. Nelson Professor of Biomedical Informatics.
Michèle Lamont, the Robert I. Goldman Professor of European Studies and professor of sociology and African and African-American Studies, starts her tenure as faculty director of the Weatherhead Center for International Affairs.
Claudine Gay, professor of government and African and African-American studies, and a distinguished scholar of mass political behavior, begins her tenure as dean of social science.
The artistic installation "Latent (e)Scapes," by Harvard Graduate School of Design (GSD) alumna Christina Leigh Geros, wins the biennial Radcliffe public art competition. The installation consists of 1,600, 1/8-inch acrylic rods that glow, simulating fireflies.
The Institute of Education Sciences at the U.S. Department of Education awards nearly $4 million to Harvard to establish the Partnering in Education Research (PIER) program, an interdisciplinary pre-doctoral program designed to train aspiring researchers to conduct quantitative education research in partnership with school districts and state education agencies.
Nonie Lesaux, Juliana W. and William Foss Thompson Professor of Education and Society at the Harvard Graduate School of Education (HGSE), is appointed chair of the Massachusetts Board of Early Education and Care.
August 2015
A distinguished scholar in chemical engineering who has dedicated more than two decades to the development of the so-called "artificial pancreas," Francis J. Doyle III begins his tenure as the John A. Paulson Dean of the Harvard John A. Paulson School of Engineering and Applied Sciences.
Dunster House, the first undergraduate House to be completely renewed, opens its doors to students.
To mark his half-century of teaching at Harvard, Hollis Research Professor of Divinity Harvey Cox delivers the Harvard Divinity School (HDS) Convocation address, urging students and fellow faculty members to be troublemakers. "Theology by its very nature is, or should be, troublesome," he says.
Carl S. Sloane, Ernest L. Arbuckle Professor of Business Administration Emeritus at Harvard Business School (HBS), dies at age 78.
Cellist Yo-Yo Ma and the Silk Road Project spend several days at HGSE, exploring the role of passion in learning and how the arts contribute to igniting and sustaining that passion as part of a professional development program, The Arts and Passion-Driven Learning.
The Harvard Alumni Association (HAA) celebrates its 175th anniversary.
September 2015
Stephen Elledge, the Gregor Mendel Professor of Genetics and of Medicine at Harvard Medical School (HMS) and professor of medicine at Brigham and Women's Hospital, is named a co-recipient of the 2015 Albert Lasker Basic Medical Research Award, one of the most respected in biomedicine.
The Religions and the Practice of Peace Initiative at HDS launches its first public colloquia series, highlighting how it has grown into a working group of more than 50 students, scholars, and practitioners in an effort to find ways to encourage peacebuilding around the world.
A generous gift from Eric Mindich '88 and Stacey Mindich launches the Mindich Program in Engaged Scholarship at Harvard College to provide the infrastructure to link public-service activities directly to the curriculum, expand the options for undergraduate courses with public-service components, and fund undergraduates' extracurricular summer work in public-service organizations.
The Harvard Graduate School of Design and the Harvard John A. Paulson School of Engineering and Applied Sciences launch a new joint degree program, the master in design engineering.
The special exhibition "Corita Kent and the Language of Pop" opens at the Harvard Art Museums. Kent's works directly engaged with the artistic, social, and religious movements of her time, and the exhibition shows her as a creative contemporary of Andy Warhol, Ed Ruscha, and other pop art icons. A partnership with StoryCorps enables interviews that explore the artist's life, legacy, and local impact to be preserved at the Library of Congress.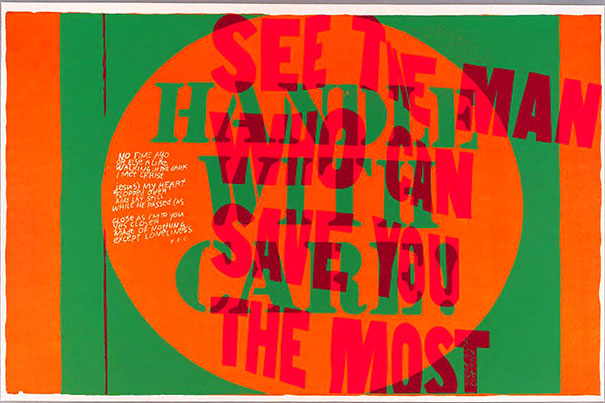 The Harvard community gathers to remember and celebrate the life of the late James F. Rothenberg '68, M.B.A. '70, who served on the Corporation from 2004 until his death, and was the University's treasurer and an ex officio member of the Board of Overseers from 2004 to 2014. Rothenberg was also chairman of the board of directors of the Harvard Management Company and co-chair of The Harvard Campaign, among many other roles.
Evelyn Brooks Higginbotham, Victor S. Thomas Professor of History and of African and African American Studies, receives the 2014 National Humanities Award.
The Harvard Gender & Sexuality Caucus and the Harvard Alumni Association co-sponsor the conference "What Should We Do After 'I Do?': Conversations on the Challenges that Remain for the LGBTQ Community."
U.S. Senator for Massachusetts Elizabeth Warren speaks about higher education, student debt, and the importance of reform at an HGSE Askwith Forum.
Harvard's Task Force on the Prevention of Sexual Assault releases the results of a sexual misconduct survey administered to nearly 20,000 students last spring. The findings prove that sexual assault is "a serious and widespread problem that profoundly violates the values and undermines the educational goals of this University."
Rebecca Skloot, a visiting scholar at the Radcliffe Institute for Advanced Study and author of "The Immortal Life of Henrietta Lacks," speaks about her career and the way she uses the University's resources to research her new book on the bond between humans and animals.
October 2015
A new, multidisciplinary, collaborative project to investigate climate change, energy security, and sustainable development in China receives the first $3.75 million grant from the new Harvard Global Institute.
The Choral Fellows of Harvard University are among a coalition of Boston-area musicians to perform at the Memorial Church in "Journey Towards a Home," a concert to raise awareness and funds for Syrian and Iraqi refugees.
The newly renovated Johnson-Kulukundis Family Gallery at the Radcliffe Institute opens with "teamLab at Radcliffe: What a Loving and Beautiful World," an interactive, digital art installation that transforms the viewer into a virtual artist.
Harvard Provost Alan M. Garber appoints Mark C. Elliott, Mark Schwartz Professor of Chinese and Inner Asian History, vice provost for international affairs.
The GSD's African-American Student Union convenes a first-ever Black in Design conference, considering the responsibility to build just and equitable spaces at every scale.
Nobel laureate Kailash Satyarthi receives the Harvard Foundation's 2015 Peter J. Gomes Humanitarian of the Year Award.
November 2015
Jeffrey S. Flier, the 21st dean of Harvard Medical School, announces that he will step down on July 31, 2016.
His Highness the Aga Khan delivers the 2015 Samuel L. and Elizabeth Jodidi Lecture, "The Cosmopolitan Ethic in a Fragmented World," to a sold-out audience at Memorial Church.
Retired four-star general and former Secretary of State Colin Powell recalls challenges of diplomacy during a speech at the Harvard Kennedy School (HKS). Powell participates in the American Secretaries of State Program developed jointly by the Program on Negotiation at Harvard Law School, the Future of Diplomacy Project at HKS, and HBS.
Harvard President Drew Faust visits Atlanta to commemorate the 50th anniversary of the U.S. Department of Housing and Urban Development (HUD) with HUD Secretary Julian Castro, J.D. '00.
Freshman swimmer Schuyler Bailar becomes the first openly transgender student-athlete in the United States to compete for a men's Division I team when he races in four events in a dual meet against Bryant at Blodgett Pool.
HBS's Baker Library, which houses the largest collection of Renaissance Florentine account books outside Italy, hosts a series of lectures and workshops on the HBS Medici Collection, shedding light on the business and personal activities of six generations of one branch of the Medici family. A collaboration among professors Daniel Smail, in the Faculty of Arts and Sciences, and Sophus Reinert and Eugene Soltes at HBS, the work culminates in "Understanding the History of Renaissance Business" during the first week of December.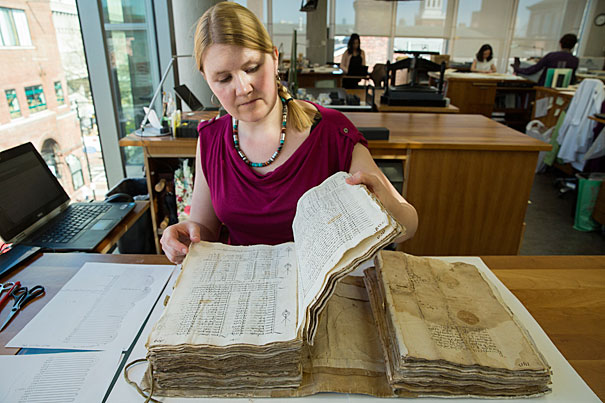 The women's volleyball team wins its first NCAA tournament bid with a 3-1 win over Princeton in the Ivy League playoff.
Harvard's first hackathon, HackHarvard, draws 479 undergraduates from around the world to develop groundbreaking products from scratch.
Black Lives Matter co-founder Alicia Garza receives the Robert Coles "Call of Service" award from Harvard's Phillips Brooks House Association (PBHA).
With its 100th LEED-certified green building project, Harvard breaks the record for the most certified buildings of any higher education institution in the world.
Harvard signs the White House's American Campus Act on Climate Pledge to demonstrate support for strong international action on climate change.
The Harvard football team defeats Yale, 38-19, to give the Crimson a share of its third-straight Ivy League championship for the first time in school history. Tim Murphy, the Thomas Stephenson Family Head Coach for Harvard Football, earns his 17th win in the series over Yale to give him the most wins for any coach in series history. Harvard's nine consecutive victories in the series is the longest streak for either team in the 132-year history of The Game.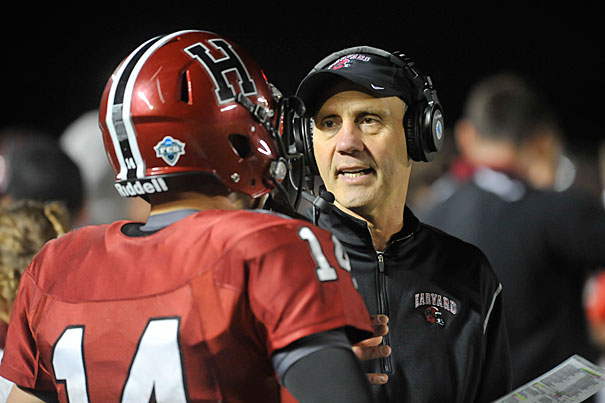 Designer Calvin Klein speaks at the GSD, discussing how form, setting, space, and light have deeply informed his work for more than four decades.
HKS announces the creation of two new initiatives in its growing program on social enterprise and social innovation: the New World Social Enterprise Fellows Program and the Alan L. Gleitsman Professorship of Social Innovation.
December 2015
Khalil Gibran Muhammad, historian and racial scholar, is appointed professor of history, race, and public policy at HKS and the Suzanne Young Murray Professor at the Radcliffe Institute.
Shirley Tilghman, president emerita and professorof molecular biology and public affairs at Princeton University, is named to the Harvard Corporation.
Jene Golovchenko, Rumford Professor of Physics and Gordon McKay Professor of Applied Physics, and John Johnson, professor of astronomy, are named recipients of the Fannie Cox Prize for Excellence in Science Teaching.
January 2016
Douglas W. Elmendorf, A.M. '85, Ph.D. '89, officially assumes his new role as dean of HKS.
The Belfer Center for Science and International Affairs at HKS receives a landmark $15 million gift from Robert Belfer, J.D. '58, and Renée Belfer and their son Laurence to launch the Cyber Security Project to help create the conceptual arsenal for strategists to confront this growing challenge.
Helmut Koester, John H. Morison Professor of New Testament Studies and Winn Professor of Ecclesiastical History Emeritus at HDS, dies at age 89. Koester was a leading scholar in the history of Christianity, New Testament exegesis and theology, the religions of the ancient Roman world, and archaeology.
C. Ronald Kahn, chief academic officer and senior investigator at Joslin Diabetes Center and the Mary K. Iacocca Professor of Medicine at HMS, and Stuart L. Schreiber, the Morris Loeb Professor in Harvard's Department of Chemistry and Chemical Biology, are honored with the Wolf Prize.
A team of scientists at the Wyss Institute for Biologically Inspired Engineering at Harvard University and SEAS unveils 4D-printed hydrogel composite structures that change shape when immersed in water.
Actress Kerry Washington is named the Hasty Pudding Theatricals' 2016 Woman of the Year.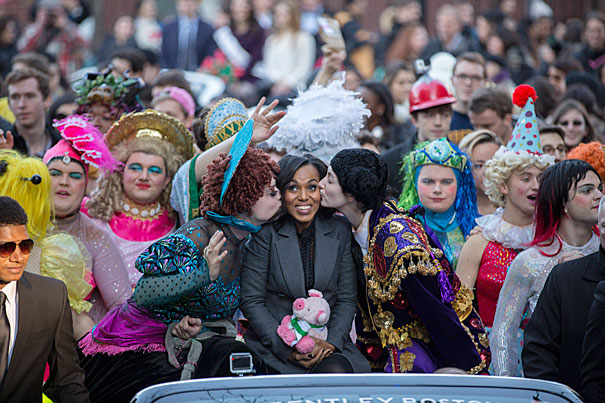 Winthrop House announces a new five-story addition, Robert M. Beren Hall, named in honor of alumnus Robert M. Beren '47, M.B.A. '50, for his support of the College's House renewal project.
HGSE announces 20 Harvard College seniors as the first cohort of Harvard Teacher Fellows, an innovative program designed to create pathways for College undergraduates to enter a teaching career.
HGSE's Making Caring Common Project launches "Turning the Tide: Inspiring Concern for Others and the Common Good Through College Admissions." The report calls for reshaping the college admissions process to promote greater ethical engagement among aspiring students, reducing excessive achievement pressure, and leveling the playing field for economically disadvantaged students. The report is endorsed by more than 85 stakeholders across college admissions and education.
HBS and the Arthur Rock Center for Entrepreneurship announce the opening of the HBS Startup Studio in New York City and the appointment of Avani Patel as its director. The studio is the first off-campus facility for HBS graduates who are practicing entrepreneurs.
February 2016
The Faculty of Arts and Sciences votes to affirm a statement that describes how a diverse student body is at the core of Harvard's academic mission, providing irreplaceable experiences for students who will work in an ever-more-diverse world, and enriching in-class and extracurricular experiences in innumerable ways.
The Government Performance Lab at HKS announces three new pay-for-success projects.
Veteran reporter Bob Schieffer speaks at the Shorenstein Center on Media, Politics and Public Policy on the 2016 presidential race.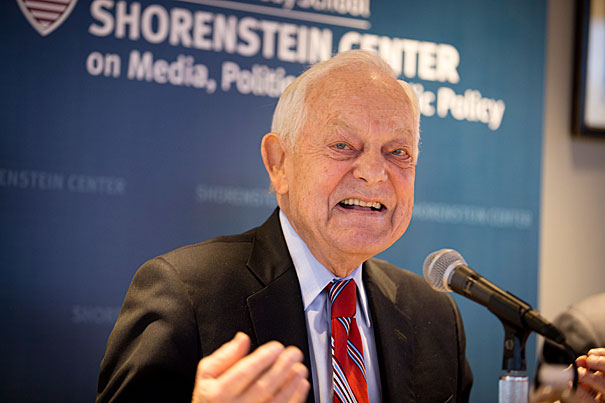 Hasty Pudding Theatricals hails actor Joseph Gordon-Levitt as its 50th Man of the Year.
Conan O'Brien '85 speaks with President Faust about how his humanities education made him one of TV's most successful comedians.
HGSE announces By All Means: Redesigning Education to Restore Opportunity, a new multiyear initiative aimed at developing comprehensive childhood well-being and education systems that help eliminate the link between children's socioeconomic status and achievement.
Children's author and illustrator Sandra Boynton presents a visual retrospective of her work at an HGSE Askwith Forum.
Michelle Williams, S.M. '88, Sc.D. '91, is named the new dean of the Harvard T.H. Chan School.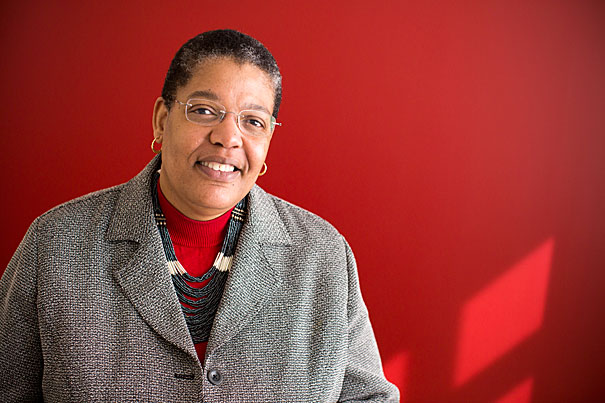 "Everywhen: The Eternal Present in Indigenous Art from Australia" opens at the Harvard Art Museums. The special exhibition organized by a guest curator in collaboration with the Harvard Committee on Australian Studies presents a rare opportunity to see works by some of the most significant contemporary Indigenous artists in Australia.
The Harvard Food Law and Policy Clinic releases a short film on food waste in America as part of its ongoing research into policy solutions to reduce food waste in the United States.
Widener Library upgrades its lighting to super-efficient LED light bulbs as part of the University's commitment to reduce energy and curb greenhouse gas emissions.
March 2016
More than 600 Boston-area alumni come together for the 10th installment of the global event series Your Harvard, which convened graduates on campus for its first local gathering. To date, more than 4,000 alumni have attended 11 Your Harvard events on three continents.
The Institute of Politics at Harvard celebrates its 50th anniversary.
To help with the costs of the transition to college, Harvard College launches $2,000 "startup" grants awarded to every incoming freshman whose annual family income is $65,000 or less. The grant is part of a three-year pilot program providing additional support to eligible freshmen.
Harvard's Task Force on the Prevention of Sexual Assault issues its final report, recommending mandatory annual training for all students. The task force also urges the College to address the "distinctive problems" posed by unrecognized single-sex social organizations, particularly final clubs, and the "serious concerns" they raise for prevention efforts.
Peter Maurer, president of the International Committee of the Red Cross, receives the inaugural Elisabeth B. Weintz Humanitarian Award.
President Faust announces that the Radcliffe Institute will host a conference on universities and slavery and Harvard's history in 2017.
Martha Tedeschi is named the Elizabeth and John Moors Cabot Director of the Harvard Art Museums.
A portrait of the late Rev. Professor Peter J. Gomes, Plummer Professor of Christian Morals and Pusey Minister at Memorial Church for nearly 40 years, is unveiled by President Faust and others in the Faculty Room in University Hall.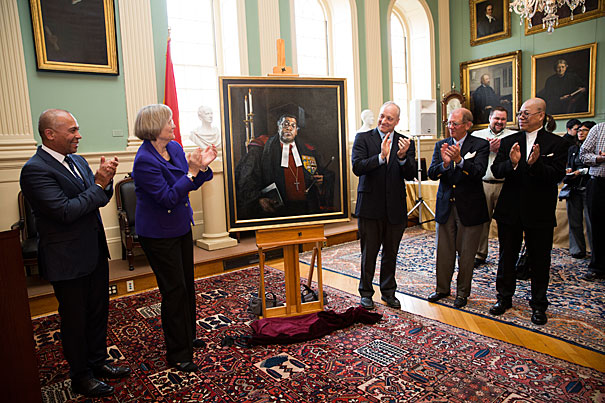 Junior sabre fencer Adrienne Jarocki wins her second national championship at the NCAA Fencing National Championships. Jarocki, who also won the NCAA title as a freshman, earned first team All-America honors and a first-place overall finish with a 19-4 record at the tournament.
St. Louis planners and activists gather at Harvard for a conference on urban planning at the GSD.
Hosted by the Mahindra Humanities Center, Nobel Prize-winning author Toni Morrison gives the Charles Eliot Norton Lectures titled "The Origins of Others: The Literature of Belonging."
Stephen Greenblatt, John Cogan University Professor of the Humanities, wins the Norwegian government's 2016 Holberg Prize for being "one of the most distinctive and influential voices in the humanities for four decades."
Ten multidisciplinary research projects receive support in the second round of grants awarded by the Climate Change Solutions Fund, an initiative President Faust launched in 2014 to encourage innovative solutions to the challenge of climate change.
The Harvard Corporation approved the recommendation of the Harvard Law School Shield Committee to retire the HLS shield, which is modeled on the family crest of an 18th-century slaveholder.
April 2016
Nicco Mele is named the new director of Shorenstein Center at HKS.
After 10 years as dean of Arts and Humanities, Diana Sorensen, James F. Rothenberg Professor of Romance Languages and Literatures and of Comparative Literature, announces she will step down on June 30 to return to teaching full time. Succeeding her is Robin Kelsey, Shirley Carter Burden Professor of Photography and chair of the Department of History of Art and Architecture.
Harvard undergraduate John Wang '16, a concentrator in the history of art and architecture, wins the third biennial Radcliffe Institute Public Art Competition with his inventive design proposal, "In Search of 100 Years at 73 Brattle."
Legendary opera performer and director Plácido Domingo visits Sanders Theatre for "Giving Voice," a spirited conversation with Anne C. Shreffler, James Edward Ditson Professor of Music, and Tamar Herzog, Monroe Gutman Professor of Latin American Affairs and of History.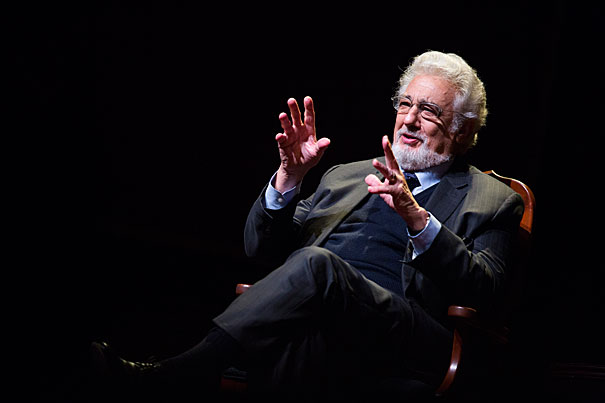 Award-winning author Marilynne Robinson delivers a stirring lecture on "The Divine" for the annual William Belden Noble Lecture at the Memorial Church.
Senior forward Jimmy Vesey is named the 2016 Hobey Baker Award winner as the best player in college hockey.
The Lee Kum Sheung Center for Health and Happiness is established at the Harvard T.H. Chan School.
HBS breaks ground for Klarman Hall, a new convening center to open in 2018, combining elements of a large-scale conference center, a performance space, and an intimate community forum.
In honor of his creative achievements, architect Frank Gehry receives the Harvard Arts Medal.
Carrie Fisher of "Star Wars" shares her battles with addiction and mental illness at the Memorial Church, where she is honored with an Outstanding Lifetime Achievement Award in Cultural Humanism.
Eight Harvard faculty members are elected to the Academy of American Arts and Sciences.
Renowned theoretical physicist and cosmologist Stephen Hawking visits campus to discuss the mysterious nature of black holes.
President Faust and Congressman and Civil Rights leader John Lewis unveil a plaque at Wadsworth House in Harvard Yard as part of efforts to recognize the lives and contributions of enslaved people.
Air Force Secretary Deborah Lee James and President Faust sign an agreement to officially restore the Air Force ROTC program to campus.
The annual Arts First festival showcases many kinds of imaginative expression at Harvard.
The University receives unanimous final approval from the Boston Redevelopment Authority for its planned Science and Engineering Complex (SEC) in Allston.
Officials unveil a painting of Richard Theodore Greener, Harvard College's first African-American graduate (Class of 1870), in Annenberg Hall.
Best-selling author and Suzanne Young Murray Fellow at the Radcliffe Institute Michael Pollan tells a packed house about his journey from writing about fresh food to his project at Harvard on magic mushrooms.
The Radcliffe Institute, in partnership with the Harvard University Native American Program, hosts a conference, "Native People, Native Politics."
The University hosts the two-day Foodbetter Harvard celebration and summit to unite the community around the power of food, and to generate discussions about how to foster a healthy, sustainable, and just food system.
Al Gore '69, former vice president of the United States and chairman of the Climate Reality Project, fills Sanders Theatre to discuss "Confronting the Climate Crisis: Critical Roles for the U.S. and China."
Orlando Patterson, the John Cowles Professor of Sociology, is awarded the 2016 Anisfield-Wolf Lifetime Achievement Award.
May 2016
Ellen Langer, professor of psychology, is among the 2016 recipients of the Liberty Science Center Genius Awards.
Five faculty members are named Harvard College Professors.
The Derek Bok Center for Teaching and Learning celebrates its 40th anniversary with a two-day event that includes a symposium with guest speakers, including Roseanne Somerson, president of Rhode Island School of Design, Curtis Wong, principal researcher at Microsoft Research, and Alyssa Goodman, Robert Wheeler Wilson Professor of Applied Astronomy at the Harvard-Smithsonian Center for Astrophysics.
David T. Ellwood, Scott M. Black Professor of Political Economy and former dean of HKS, is named director of the School's Malcolm Wiener Center for Social Policy.
Five Harvard faculty members are elected to the National Academy of Sciences.
Daniel Aaron, Victor S. Thomas Professor of English and American Literature Emeritus, dies at 103.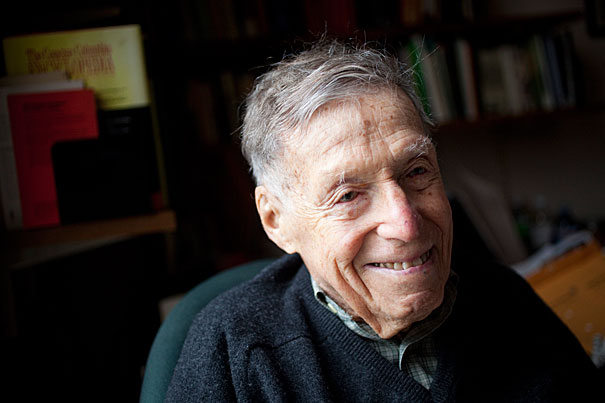 Harvard's Glass Flowers, officially the Ware Collection of Blaschka Glass Models of Plants, undergo a top-to-bottom restoration and reopen to the public.
Latanya Sweeney and Sylvia Barrett are named the new Currier House faculty deans. They will begin in the fall. Sweeney is professor of government and technology in residence and director and founder of the Data Privacy Lab at Harvard. Barrett is an attorney specializing in business law.
A team of students from SEAS wins third prize in the 40th annual ACM International Collegiate Programming Contest. The team, composed of applied math concentrator Johnny Ho '18, Scott Wu '19 (undecided), and math concentrator Calvin Deng '17, competed against student teams from around the world in the competition.
Save
Save