FEBRUARY
Art of Jazz: Form/Performance/Notes
This new three-part exhibition housed at the Cooper Gallery and the Harvard Art Museums explores the interaction between jazz music and the visual arts. Through May 8.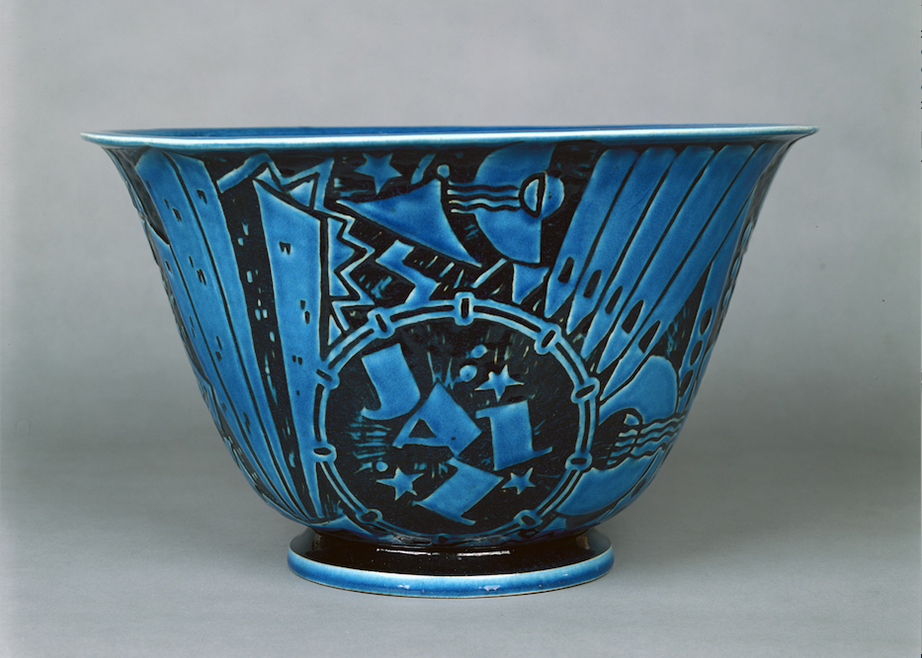 Everywhen: The Eternal Present in Indigenous Art from Australia
This Harvard Art Museums exhibit surveys contemporary indigenous art from Australia, exploring the ways in which time is embedded within indigenous artistic, social, historical, and philosophical life. Through Sept. 18.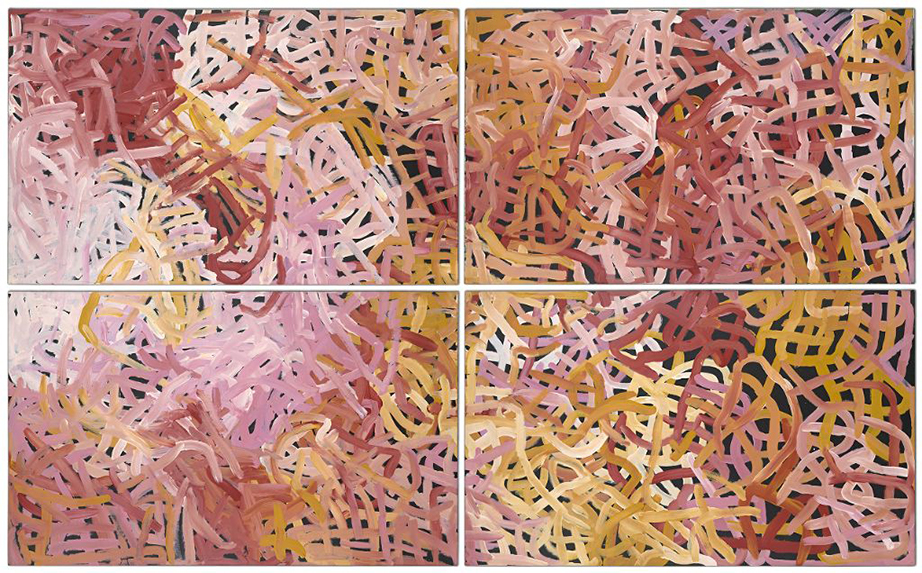 Young Oceans of Cinema: The Films of Jean Epstein
The Harvard Film Archive's celebration of this French auteur continues through March 5. Dates and times vary.
1984
The 20th century classic is re-examined in a radical, award-winning stage adaptation exploring surveillance, identity, and why George Orwell's vision of the future is as relevant now as ever. Through March 6.
1984: Talk Back
Over the run of "1984," the American Repertory Theater and the Kennedy School's Ash Center for Democratic Governance and Innovation will co-host a series of panel discussions around questions of surveillance, totalitarianism, and the role of technology in popular uprisings. The discussions are free and open to the public. Dates vary.
The Secret of Our Success: How Culture Is Driving Human Evolution, Domesticating Our Species, and Making Us Smarter
Drawing insights from lost European explorers, clever chimpanzees, mobile hunter-gatherers, neuroscience, ancient bones, and the human genome, Joseph Henrich, author of "The Secret of Our Success," will discuss how our collective intelligence has propelled human evolution. Feb. 24, 6 p.m.
Soulfood TEDTALK: Black Culinary Culture and Social Justice
This TED-style event features Therese Nelson, the founder of Black Culinary History, who will discuss how and why culinary culture can be used as a tool for social change, and the future of black culinary culture as she sees it. Feb. 28, 1 p.m.
MARCH
Othello in the Seraglio: The Tragedy of Sümbül the Black Eunuch
This uniquely powerful "coffeehouse opera" tells an age-old story of the passionate love and murderous jealousy of a black slave in the 17th century Ottoman Court who rises to power and riches, only to come to a tragic end. March 1-2.
Norton Lectures: Toni Morrison
Nobel and Pulitzer Prize-winning novelist Toni Morrison will deliver six lectures under the header "The Origin of Others: The Literature of Belonging." Beginning March 2 through April 12.
Phil Collins: A Learning Site
The multilayered practice of British artist Phil Collins is the focus of a constellation of curatorial and academic activities dedicated to exhibiting, experiencing, studying, and analyzing the work of one of contemporary art's most engaging voices. March 2-April 21.
Film Screening: Ten Canoes
"Ten Canoes" (2006) explores an indigenous Australian story with a poignant message about the responsibilities of men as husbands and statesmen. Directed by Rolf de Heer, the film is set in Arnhem Land — one of the five regions of the Northern Territory of Australia — and is the first Australian feature with dialogue in an indigenous language. March 3, 6 p.m.
Askwith Forum with President Drew Gilpin Faust
Harvard Graduate School of Education Dean James E. Ryan introduces this conversation between President Faust and her brother, retired teacher Donald Gilpin. March 21, 5:30 p.m.
Conserving the Great Apes in a Changing World
Annette Lanjouw will discuss why the conservation of individual species is critical and how this effort enables us to connect with the environment in ways that make action and responses meaningful. March 30, 6 p.m.
APRIL
One Writer's Trip: From the Garden to the Plate and the Beyond
Radcliffe Fellow Michael Pollan reads from his book about the human use of plants and fungi to induce altered states of consciousness. April 6, 4 p.m.
Arts First
ARTS FIRST is Harvard's annual showcase of student and faculty creativity. Produced by the Office for the Arts, with support from the Board of Overseers of Harvard College, the festival is a public event with many free performances and activities for Harvard and community members of all ages. April 28-May 1.
We're Gonna Die
Playwright Young Jean Lee blends storytelling, stand-up, music, and theater into a darkly weird song cycle that lets us know we may be miserable anticipating our demise, but at least we won't be alone. April 20-29.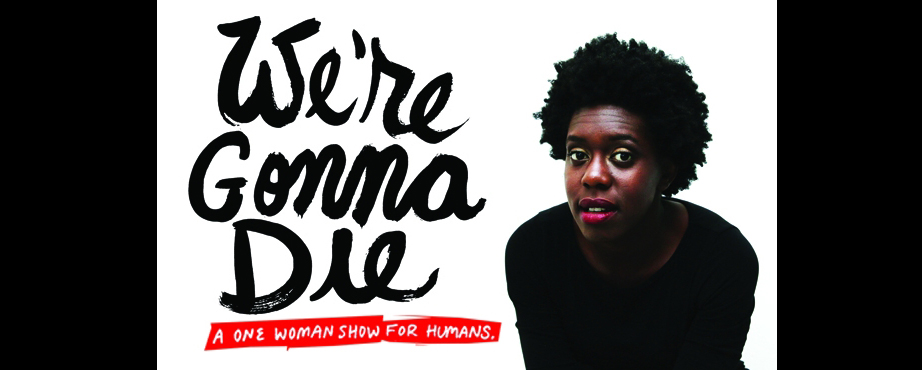 About Boston: Reading & Conversation
In this hybrid event, poet/novelist/activist Eileen Myles will present her work in progress titled "About Boston." After the reading, Harvard-based poet/performer and cultural theorist Jackie Wang will join Myles in a dynamic conversation about her life. Book-signing to follow. April 23, 1 p.m.
To Weave with Water: A Novel
Novelist and Radcliffe Fellow Kristiana Kahakauwila will speak about her upcoming historical novel, "To Weave with Water," a multigenerational family saga set against the fight for water and native rights on the Hawaiian island of Maui. April 27, 4 p.m.
Photographs by Matika Wilbur
Matika Wilbur explores the contemporary Native American identity and experience with insight, passion, and depth. April 29 through May 28.
MAY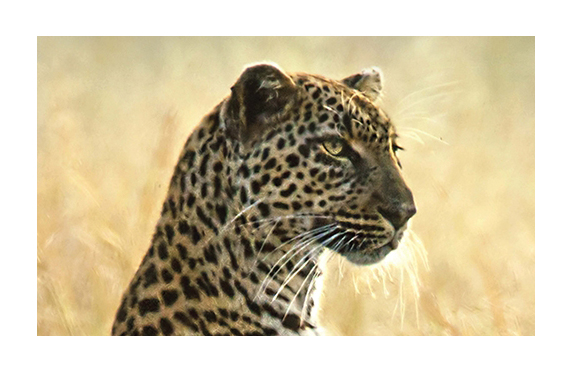 Are We Smart Enough to Know How Smart Animals Are?
Best-selling author Vicki Croke will moderate a discussion with primatologist Frans de Waal, who has written a groundbreaking work that makes us rethink everything we know about animals. May 12, 6 p.m.
The New Cosmos: Answering Astronomy's Big Questions
Over the past decade, astronomers have answered — or begun to close in on the answers to — some of the biggest questions about the universe. David Eicher of Astronomy Magazine presents a spectacular exploration of the cosmos that provides a balanced and precise view of the latest discoveries. May 19, 7:30 p.m.
This is a curated roundup and all events are subject to change. Please visit the event website for the most accurate information. For a complete events listing.
Lead photo: Phil Collins, still from "Tomorrow Is Always Too Long," 2014. Courtesy of the Carpenter Center for the Visual Arts