Save for that bleak day in 2006 when the Yale Bulldogs bested Harvard, the Crimson have dominated Yale over the past 13 years, and are looking to trounce the Elis again during Saturday's 131st playing of The Game, at Harvard Stadium.
The storied rivalry will be even more heated this year: The Crimson is undefeated, while Yale is 8-1, and there's an Ivy title to be finalized.  In addition, The Game will be broadcast nationally on network television. All of that has Harvard's campus abuzz.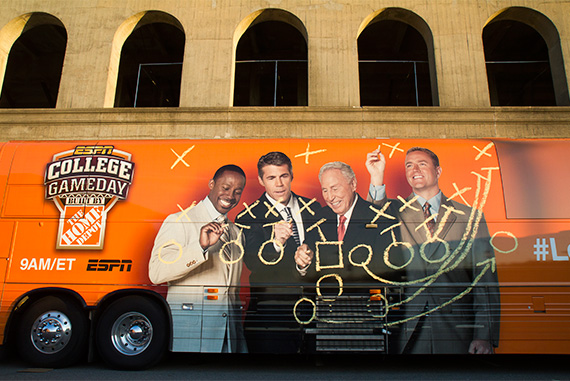 "Despite the forecasted cold weather, I'm extremely excited for this weekend's matchup," said Michael Constant '16.
"I've been to The Game at Harvard and at Yale, and both experiences were great. I'm from Alabama, so I'm used to huge football Saturdays. The Game is the one time of the year where the experience is similar at Harvard. My friends and I plan on getting out early to visit the GameDay set before heading over to tailgate at the stadium."
The tradition of The Game began with Harvard's 1875 victory on Yale turf. In 1894, following a game known as the "Springfield Massacre," which saw seven players carried off the field in what an overwrought sportswriter of the day called "dying condition," Harvard and Yale broke off playing each other. Each blamed the other for the contest's unprecedented intensity.
The schools didn't meet in football for two seasons, while the baseball, crew, and track and field teams avoided each other for one. But the allure of competition was too great, and by 1897 the schools were back at it.
The Game will be broadcast on NBC Sports Network at 12:30 p.m. Here's a link for more information.