When the trees explode into hues of crimson and gold, we know fall has arrived in New England; yet that's only one signal of a seasonal change.
As a college freshman, the crunch of leaves under my feet in Harvard Yard reminds me of the passing of the torch, as high school seniors all over the world focus on the admissions process for the class of 2019. With the decisions by admissions committees pending, I cannot help but identify with the anxiety and fear that have become rites of passage for high school seniors everywhere.
As seniors, we are told that college admissions are not a measure of intelligence or worth. Yet regardless of how it is phrased or how often it is repeated, I don't think we really believe it. As October becomes November, pressure builds and begins to ooze from classrooms to hallways. Talk of the Common App gives way to interview fish tales, each applicant one-upping the next. If I believed my peers, an average interview lasted just under four hours.
As I write this column from the comfort of my Harvard College dorm room, my pulse still quickens when I think of that day in December 2013 — the day that made it all worthwhile. But before the moment that forever changed my life, there was a journey that started well over a decade before … the one that led to Cambridge.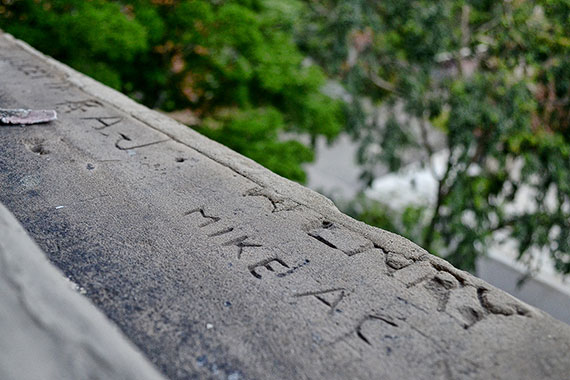 I will begin with a confession. I applied to one school — the only college at which I could imagine myself. As a high school senior, clearly I was not alone in my desire to study at Harvard. But 14 years prior, when I informed my preschool teacher of my college intentions, there were fewer of us thinking "Harvard."
It was my aunt and uncle who shared tales of their tenures at their beloved "school in Boston," and bestowed upon me my first Harvard T-shirt, forever immortalized in a T-shirt quilt that now lies on my dorm bed.
My lifelong obsession with history was a natural match for a school that took root in 1636. Every discussion regarding the education of our nation's great leaders included Harvard, and I grew up with that brass ring in my head and the love of the ancient in my heart. Through my years in elementary, middle, and high school, I explored my passion through study of the Classics and history.
After four years of Latin and ancient Greek, completing every history course given at my high school, I spent seven weeks at Harvard Summer School taking a course in ancient Greek. It felt more like a homecoming than a novel experience, making it difficult to return for my senior year of high school. I was drawn not only to Harvard's renowned Classics Department, but also to the School's history. Every other campus visit left me wanting. I liked other schools, but nowhere else did I feel like I was coming home. Where else could I find 1907 graffiti carved into the stone sill of my dorm room window?
It was 2:35 p.m. on Friday, Dec. 13, 2013, when I walked through the front door to set up my laptop on the kitchen table. My phone was abuzz with good-luck messages from friends and family. As we are a fairly superstitious family, and my father came home from work so we could replicate the conditions of the morning on which I received my SAT scores. My father stood in the kitchen, my mom upstairs in her room with our dogs. She wore her lucky med school T-shirt, which after many years consists of little more than cotton threads woven together with air.
As 3 p.m. came and went and I hit refresh for the 200th time, the reassuring words of my guidance counselor played in a loop, telling me the email might be late. The watched pot failing to boil, I opened another tab to search for hiking trails in the Pine Barrens. Less than 30 seconds passed before an email alert sounded. My shaking hand clicked back to my inbox, revealing a subject line, "Harvard Early Action Application." It was 3:23 p.m. when I saw "Congratulations" under the crimson Veritas shield. I shouted, startling my father, who rushed to the screen to read it for himself. Together we ran upstairs to my mom, who clearly heard the commotion. The three of us formed a circle, hugging and shouting … my mom crying. My exuberant dog Camilla jumped up to lick my face, caught up in the excitement. I closed my eyes and for the first time, I was filled with sheer joy.
I had never wanted something so much, for so long. Flashing before me were the choices I made, the risks I took, the races I ran, and countless hours that saw my transformation from a toddler watching the History Channel to a proud member of Harvard's Class of 2018.
Matthew DeShaw is a freshman residing in Hurlbut Hall. He will write an occasional column about his experiences as a member of Harvard's Class of 2018.