Harvard Olympians are making headway in the 2012 London Olympic Games. While a current student, British basketballer Temi Fagbenle '15, and her Great Britain team left the Olympics without a win, there's a bright side: Fagbenle returns to Harvard this fall to begin playing for the Crimson.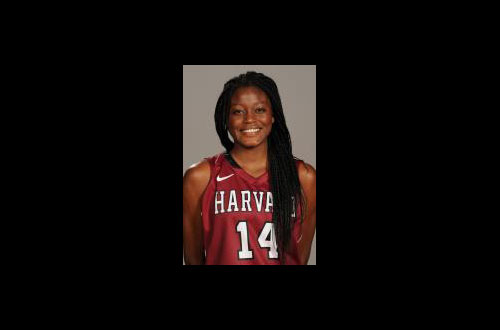 However, Harvard alumni have been successful, garnering gold, silver, and bronze medals in the games.
After charging past Australia in a six-second victory in the women's eight earlier last week, Caryn Davies '05 and Esther Lofgren '09 of Team USA advanced to the finals on Aug. 2, nabbing gold medals with a time of 6:10.59. Team USA remains unbeaten in six years in the women's eight, and surpassed Canada and the Netherlands for the top spot.
The ladies join Malcolm Howard '05 (Canada), who won a silver medal on Aug. 1 after competing in the men's eight. Meanwhile, in the men's four, Henrik Rummel '09 (USA) and his team secured the bronze medal on Aug. 4 with a time of 6:07.20.
Samyr Lane '06 (Haiti) placed 11th in the men's triple jump finals yesterday, and swimmer Alex Meyer '10 (USA) placed 10th in the men's 10K marathon on Aug. 10.
View a complete list of Harvard athletes competing in the 2012 Olympic Games, or consult the full schedule for when to tune in to watch Harvard athletes.
Stay updated
London Calling: Harvard at the 2012 Olympics
Crimson could turn to gold for nine alumni and student athletes competing in the 2012 Summer Olympics in London.
London Olympics
Official London website, complete with schedules, results, news, and photos.
Harvard Olympians
Harvard Athletics' GoCrimson website offers a look back, with updates.