The Harvard Alumni Association (HAA) has named Charles W. Collier, Ellen R. and Melvin J. Gordon, Harry L. Parker, and Susan S. Wallach the recipients of the 2012 Harvard Medal.
First awarded in 1981, the Harvard Medal recognizes extraordinary service to the University — from teaching, leadership, and innovation to fundraising, administration, and volunteerism. President Drew Faust will present the medals at the Annual Meeting of the Harvard Alumni Association on May 24 during Commencement's Afternoon Program.
2012 Harvard Medalists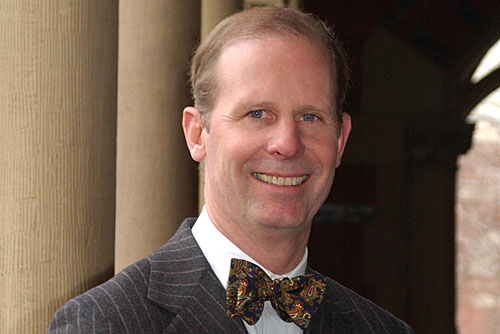 Charles W. Collier, M.T.S. '73, is a nationally recognized expert on philanthropy and family wealth consulting. He has not only established a widespread reputation for deep knowledge of his field but also has been a thought leader in advancing its development. He has worked with a national audience to broaden the concept of family wealth to embody dimensions of human, intellectual, and social capital in addition to financial assets.
As Harvard's senior philanthropic adviser, Collier used family systems theory to explore the challenges that families face in making decisions about their wealth and legacy. His approach has put Harvard at the forefront of providing alumni with a new resource. His book, "Wealth in Families," has had as much influence as any other publication in encouraging family "breakthrough conversations" about inheritance and charitable giving.
The fruits of Collier's labor are visible everywhere on campus. He has been instrumental in crafting many of the largest gifts the University has received in the past 25 years, including one unusual donation in 1992 when Harvard received the Aspen Highlands Ski Resort. While doing this, he shared his knowledge of planned giving with donors and colleagues. In one of his letters of support, it was noted: "His persuasive abilities are legendary. He can make anyone feel good about giving twice what they thought they could give."
Collier has published articles in Trusts & Estates, the ACTEC Journal, Family Business Review, the Journal of Gift Planning, Advancing Philanthropy, and Gift Planning Today. He has been quoted in the Boston Globe, New York Times, Wall Street Journal, Financial Times, and Forbes.
Collier is a graduate of Phillips Academy, Andover, and he holds a B.A. in religion from Dartmouth College and an M.T.S. from Harvard Divinity School.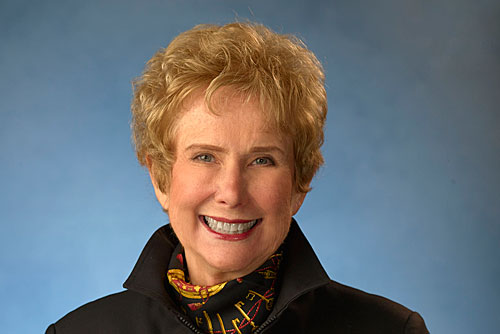 Ellen R. Gordon, G.S.A. '69, and Melvin J. Gordon '41, M.B.A. '43, care deeply about Harvard and have served the University together in various capacities. Ellen served as the chair of a previous Harvard Medical School (HMS) campaign, and her high-profile fundraising savvy and clear endorsement provided HMS with what it needed to succeed. She is currently an honorary co-chair of the new HMS campaign. She has shared her wisdom about organizational management and good business practice with HMS deans for more than 20 years and has been a member of the HMS Board of Fellows since 1991. She is also a founding member of the HMS Systems Biology Council and a former member of the visiting committees for the Medical and Dental Schools and the Committee to Visit the Food Service.
Throughout the 1970s, Melvin served on the Board of Overseers' Committee to Visit the Russian Research Center. He is a stalwart volunteer for his College class and has served on his Harvard Business School Reunion Fund Committee. An avid sports fan, he has missed only a handful of home football games since World War II and is a member of the Harvard Varsity Club. Varsity athletes have benefited from the Ellen and Melvin Gordon Conditioning Center, located at the Malkin Athletic Center, and in 2006 Melvin received the Harvard Club of Boston's "Harvard Club President's Special Award," presented each year at the Harvard football team's annual dinner, in recognition of his contributions to Harvard athletics.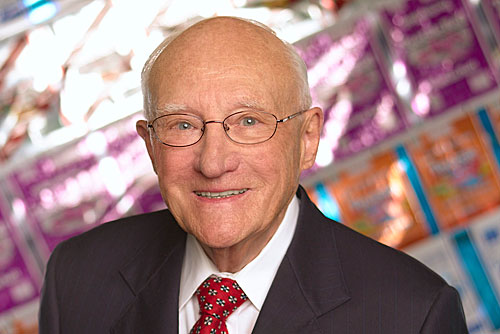 Together, the Gordons made a monumental commitment to Harvard Medical School. In 2000, HMS's Building A was renamed the Ellen R. and Melvin J. Gordon Hall of Medicine. The naming was in recognition of their generosity, which established a professorship, funded the creation of the Department of Systems Biology, renewed the building's skylights, which were blacked out during WWII, and funded basic research "at the discretion of the dean" for many years.
Ellen and Melvin have four daughters: Virginia L. Gordon; Karen Gordon Mills '75, M.B.A. '77; Wendy Gordon '79, M.D. '88; and Lisa Gordon '93.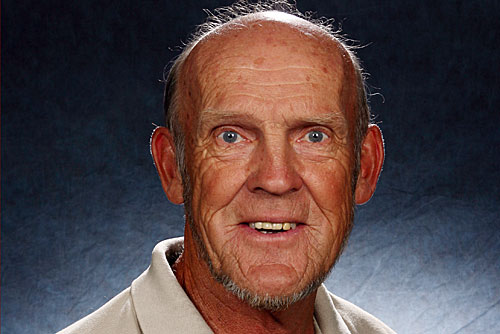 Harry L. Parker, the Thomas Bolles Head Coach for Harvard Men's Crew, is widely regarded as the premier rowing coach in the United States. In his 50 years as head coach, he has led his crews to 21 undefeated regular seasons, 24 EARC Sprints varsity titles, 21 JV Sprints crowns, eight official and eight unofficial national championships, including three IRA championships since 2003, and a 42–7 record over Yale in the Harvard-Yale Boat Race. He worked with every U.S. Olympic Rowing Team from 1964 until 1992 and also served as the coach of the first U.S. women's national eight, which won a silver medal at the 1975 World Rowing Championships. He coached the women's crew again in 1976 when they won a bronze medal at the Olympic Games in Montreal.
Parker's Harvard crews have also enjoyed great success in international competition, with impressive victories throughout the world, particularly at the Henley Royal Regatta in England. During Parker's tenure, Harvard crews have won more than 20 Cups at Henley in seven different events, including the Grand Challenge Cup, the premier event of the regatta. Harvard is widely regarded as having the strongest university rowing program in the world.
Parker is renowned for his innovations in training and technique as well as for his dedication to his oarsmen. According to Bill Manning, associate head coach of men's heavyweight rowing, Parker is "concerned for the well-being of every student in the program, trying to ensure that each and every oarsman has a successful and satisfying rowing experience while at Harvard." He is widely acclaimed by his former rowers, Olympians and fourth-boaters alike, for instilling in them traits that led to success not only on the water but also throughout their lives.
This past December, Parker received the USRowing Medal of Honor, the most coveted award in rowing.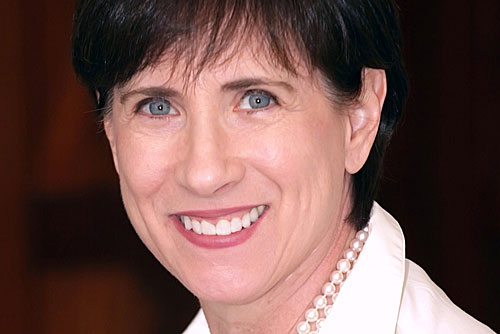 Susan S. Wallach '68, J.D. '71, has demonstrated a strong commitment both to Harvard and Radcliffe. Devoted to interdisciplinary collaboration and advancing women in the University, she has served as a Harvard Overseer, a Radcliffe College Trustee, a member of the Committee on the Status of Women Undergraduates, and a member of the advisory committees to both the Schlesinger Library on the History of Women in America and the Harvard Children's Initiative.
She played a central role in the negotiations between Radcliffe College and Harvard, leading to the creation of the Radcliffe Institute for Advanced Study. She has been a member of the Radcliffe Institute's Dean's Advisory Council since its inception, and currently serves as its chair. She has been an active and energetic volunteer and has chaired or co-chaired numerous reunion gift committees. Her invaluable counsel to the Radcliffe Institute was recognized with the Radcliffe Distinguished Service Award in 2003.
As an Overseer, she demonstrated a commitment to University-wide citizenship. She has maintained close ties to Harvard Law School, of which she is a graduate, serving as a member of its visiting committee since 2003 and chairing or co-chairing many reunion gift committees. She is a director of the Harvard Law School Association of New York City. She serves on the visiting committee to the Harvard Graduate School of Education, where she has been involved in supporting the new doctor of education leadership degree (Ed.L.D.) program. She chaired the Overseers' Standing Committee on Humanities and Arts in the Faculty of Arts and Sciences and serves on the visiting committee to Harvard College and to departments within the FAS.