Inscribed on Harvard Yard's Science Center Gate is an 1836 journal entry by poet and essayist Ralph Waldo Emerson, Class of 1821, that expresses the special spirit of Harvard's annual Commencement, which even then was steeped in time-honored traditions:
I went to the College Jubillee on the 8th instant. A noble & well thought of anniversary. The pathos of the occasion was extreme & not much noted by the speakers. Cambridge at any time is full of ghosts; but on that day the anointed eye saw the crowd of spirits that mingled with the procession in the vacant spaces, year by year, as the classes proceeded; and then the far longer train of ghosts that followed the Company, of the men that wore before us the college honors & the laurels of the state, the long winding train reaching back into eternity.
These photographs offer a tribute to the women and men of the Class of 2011, who become the most recent link in the "long winding train" of Harvard graduates.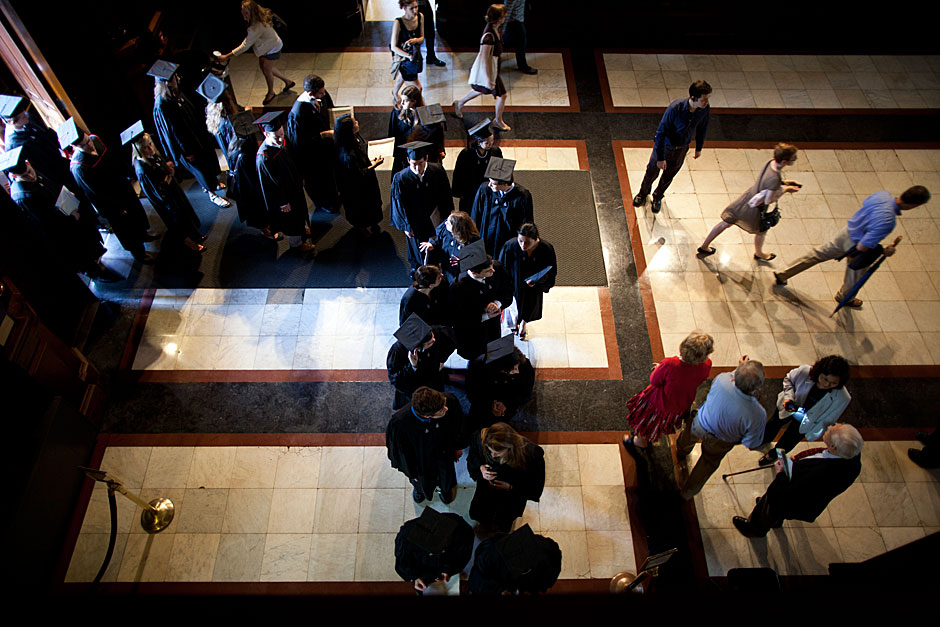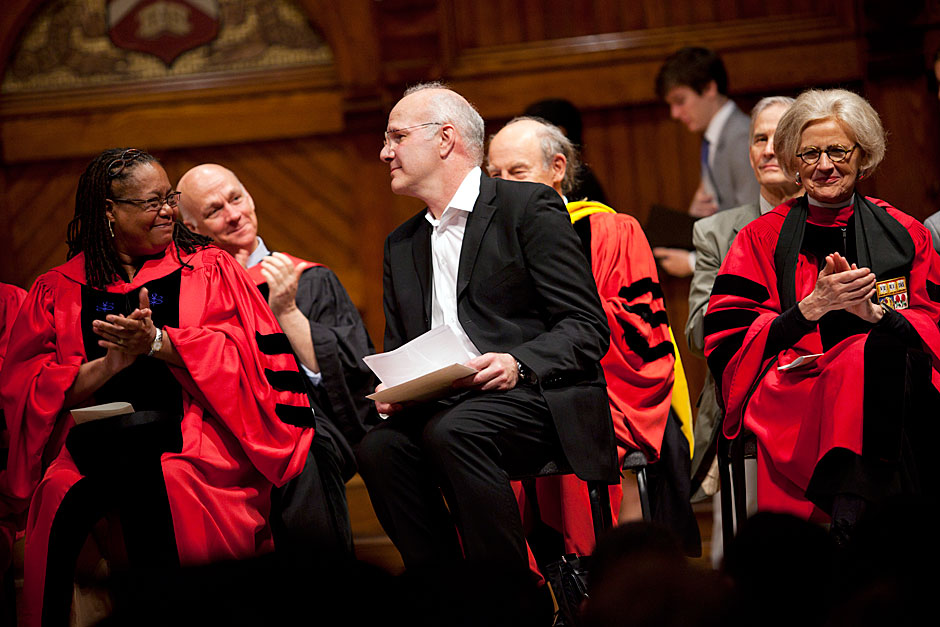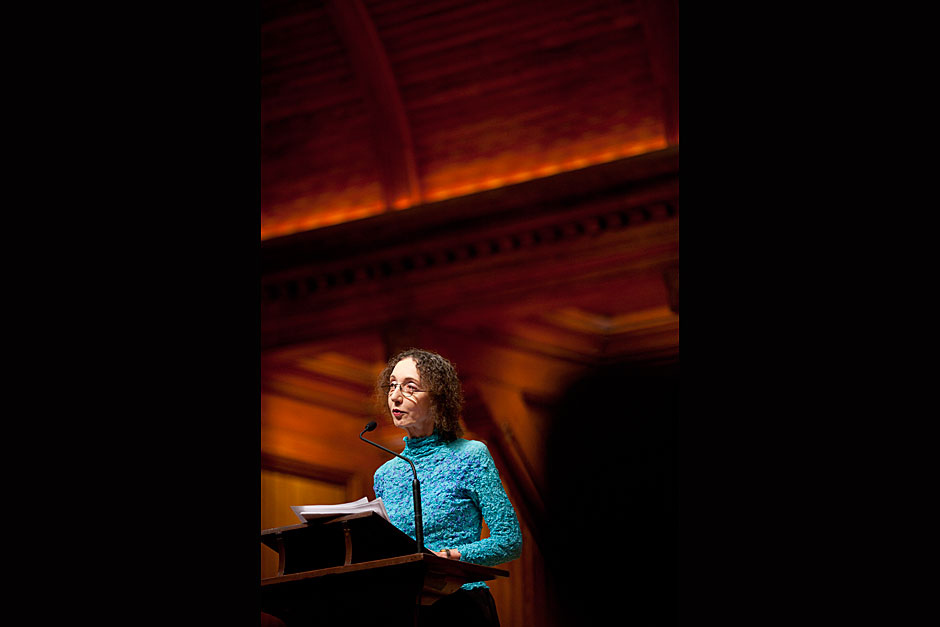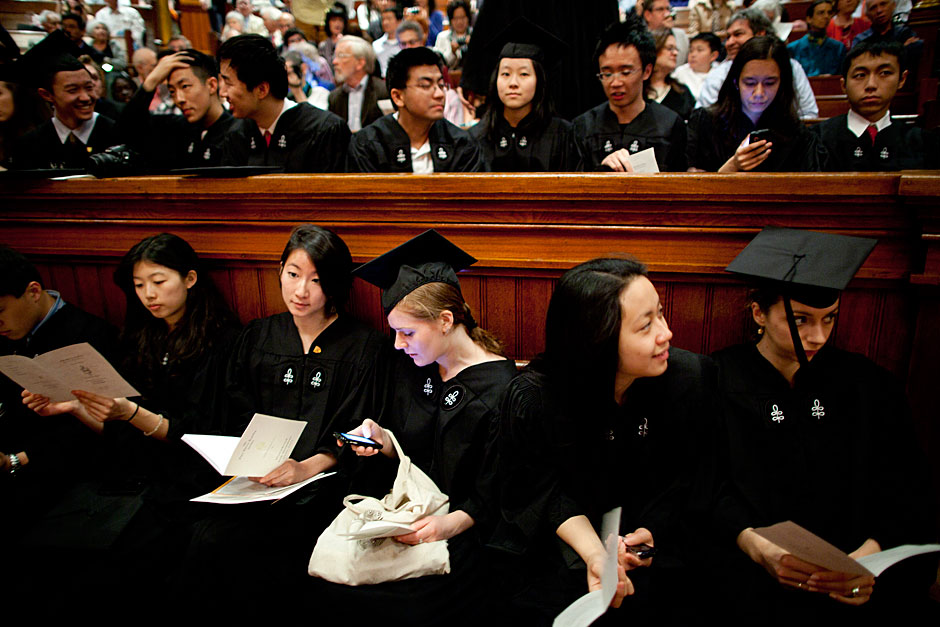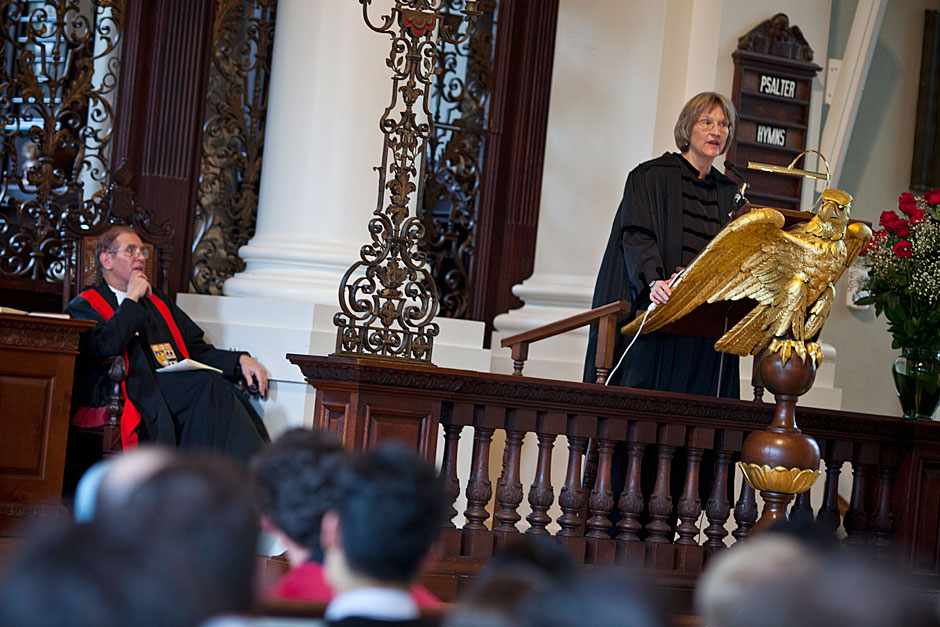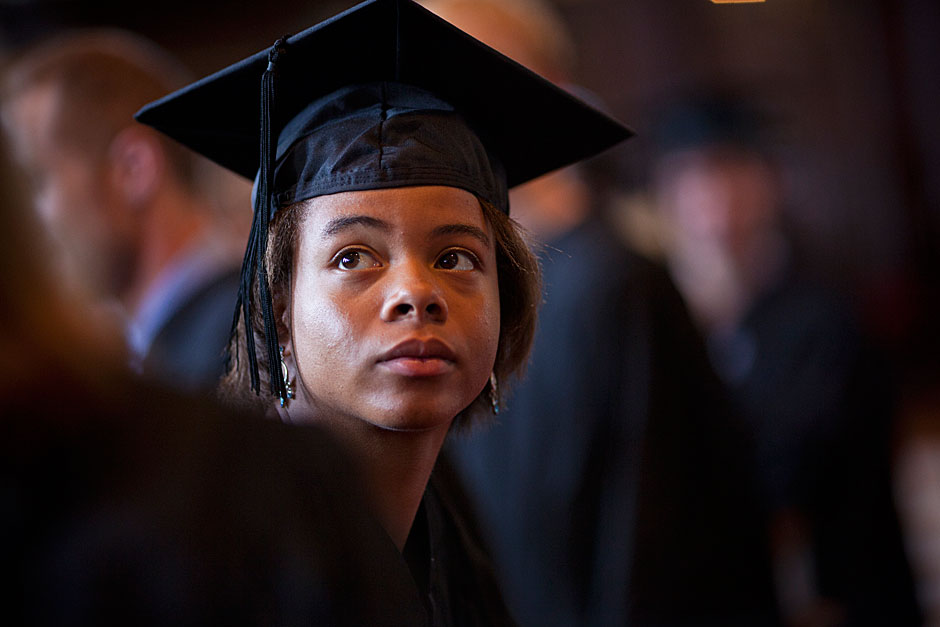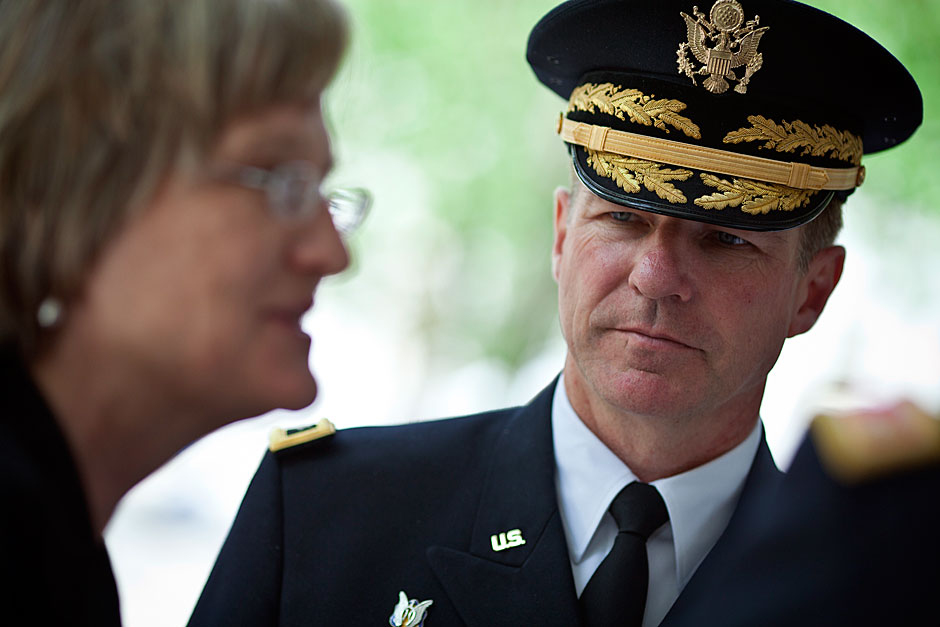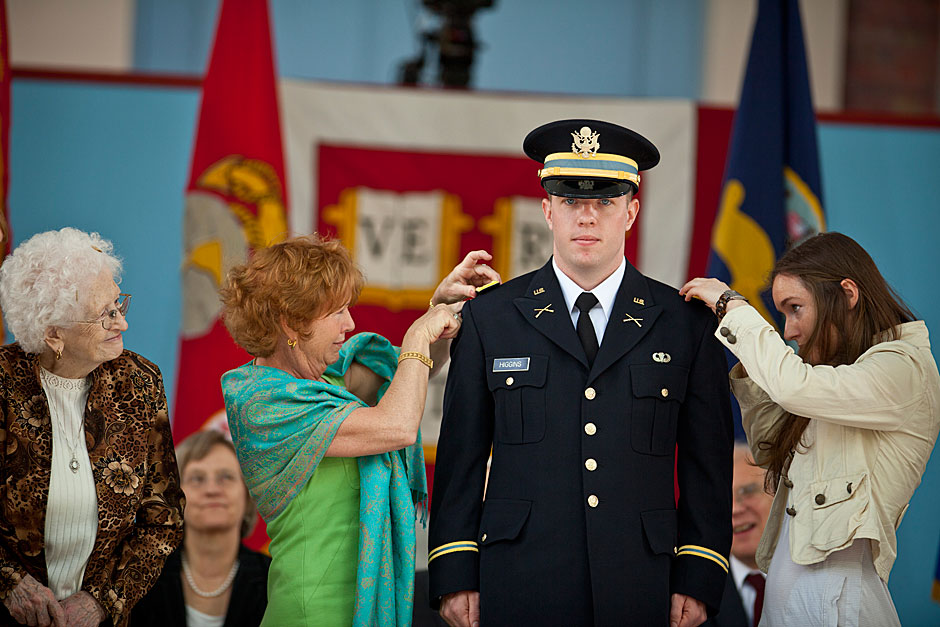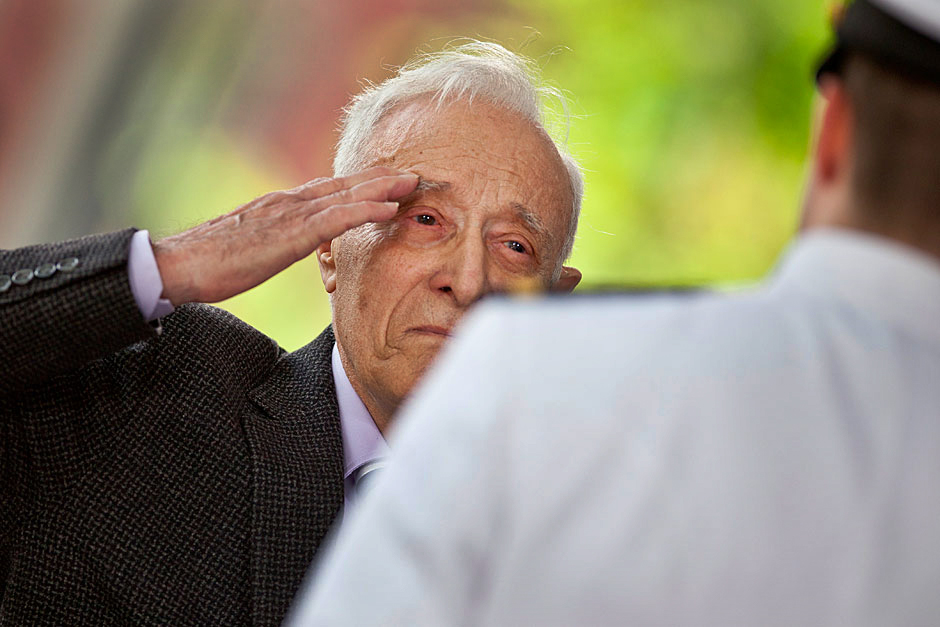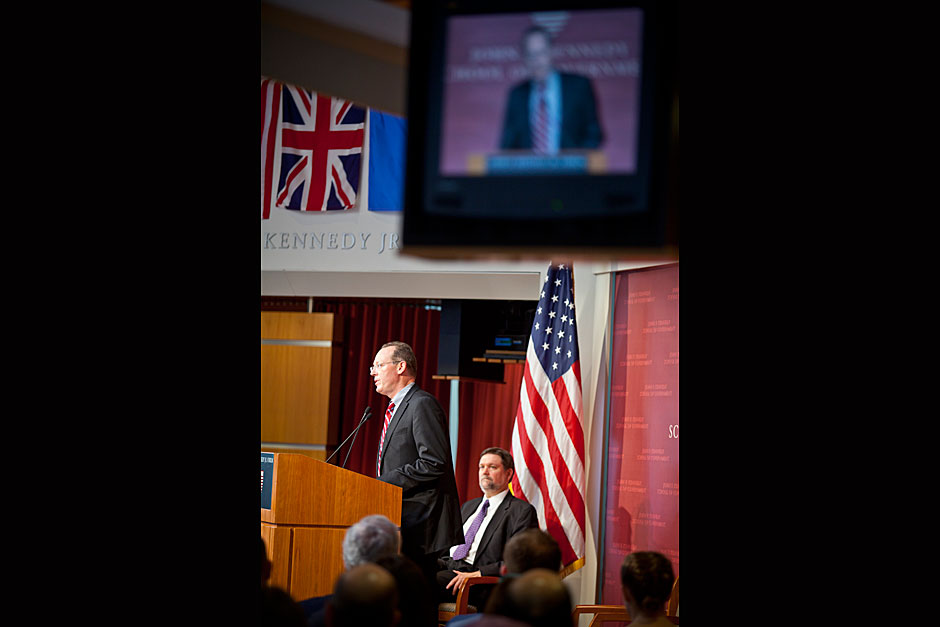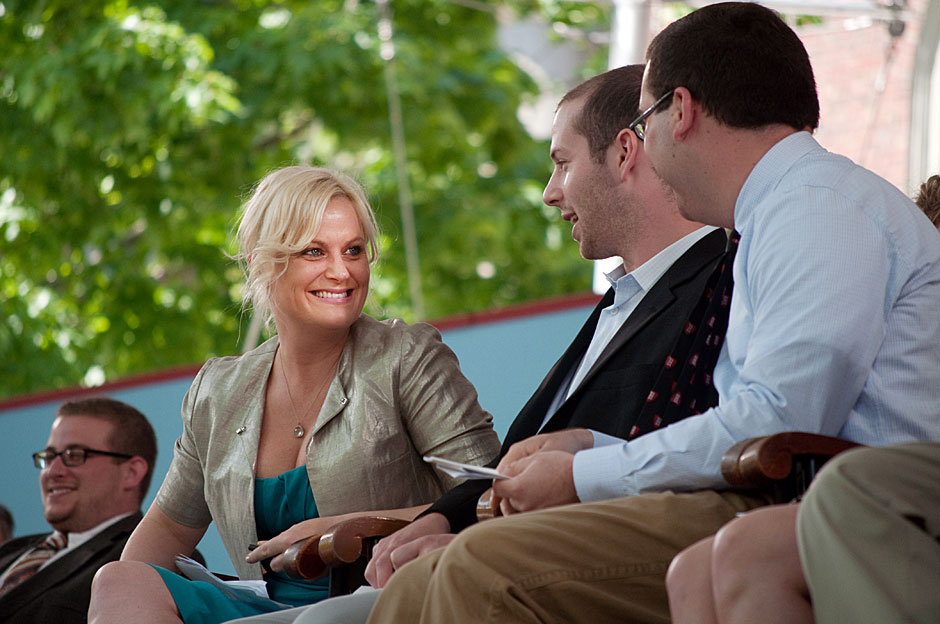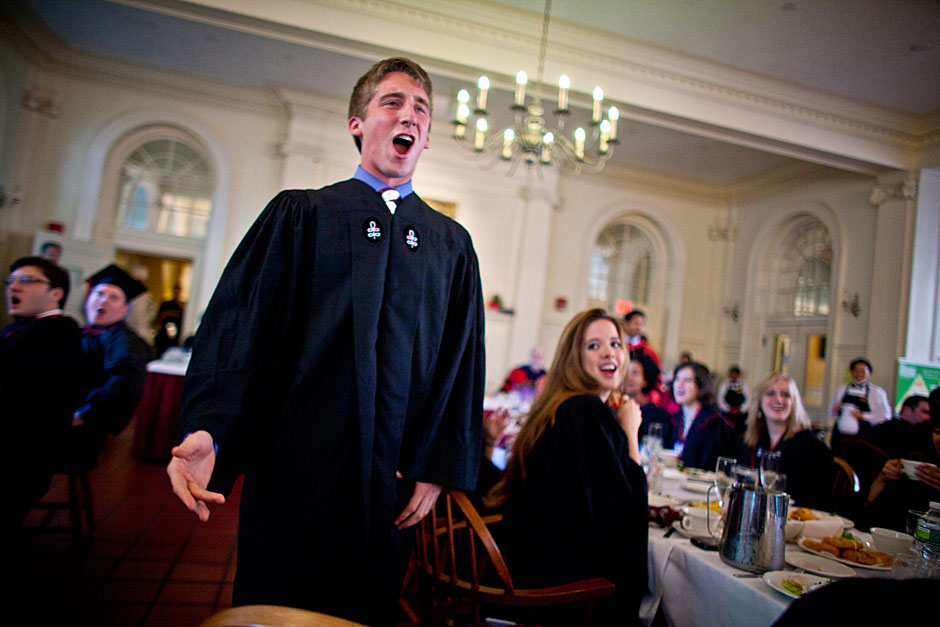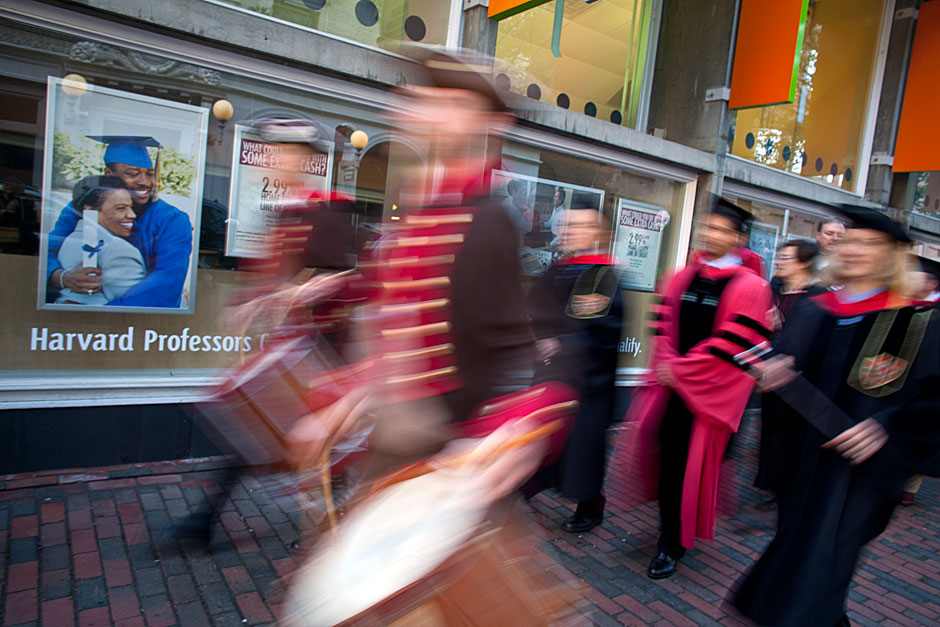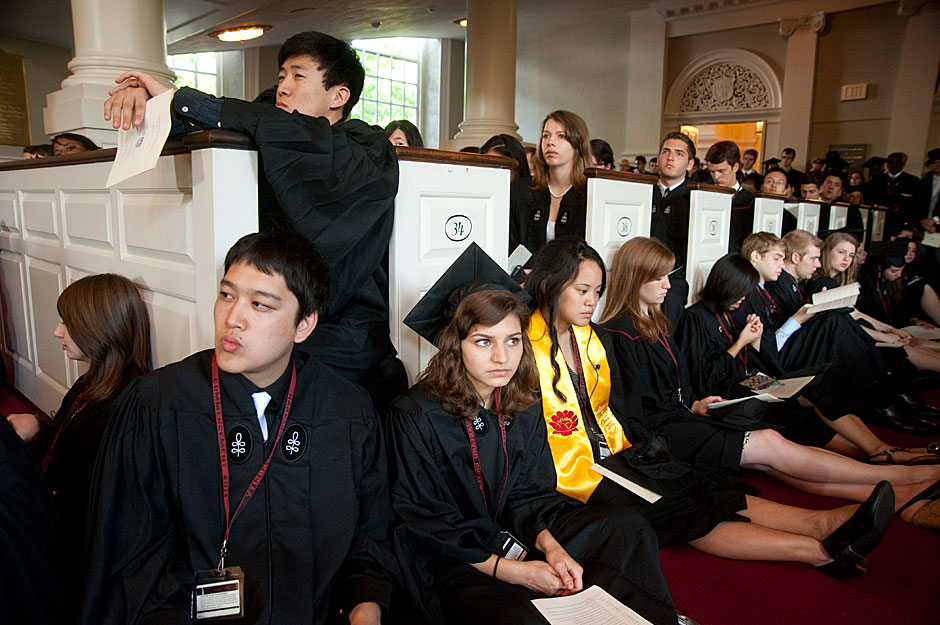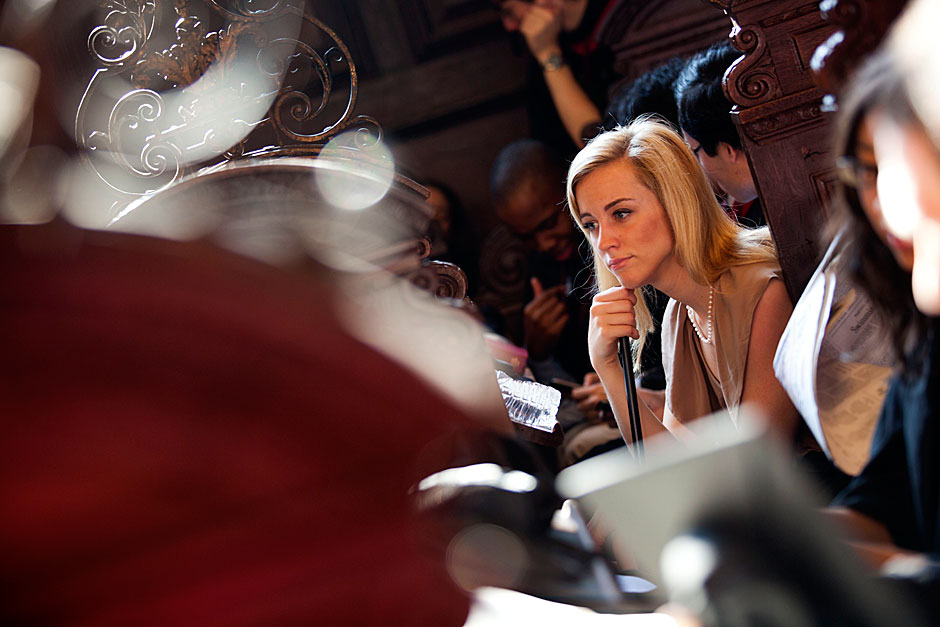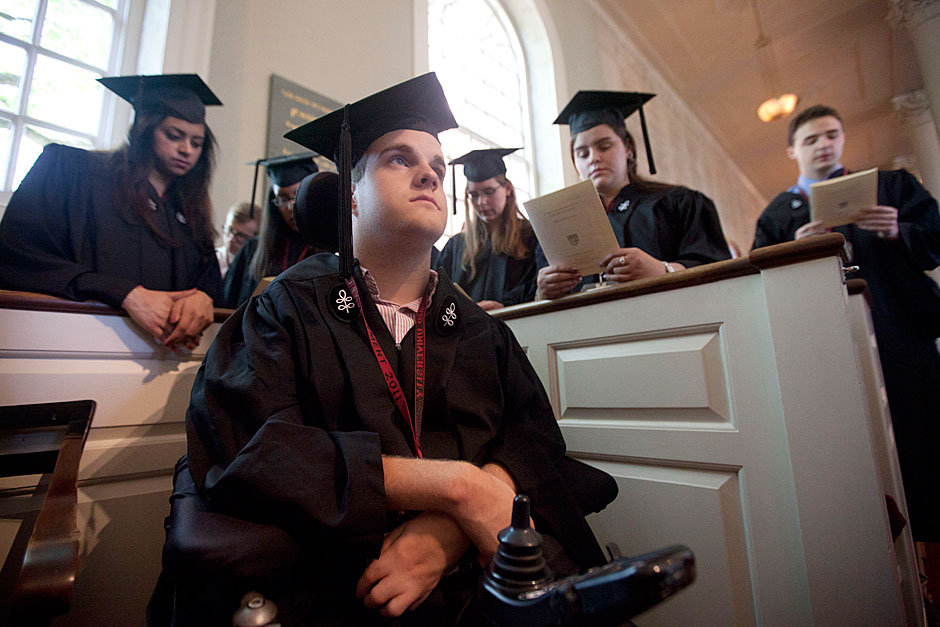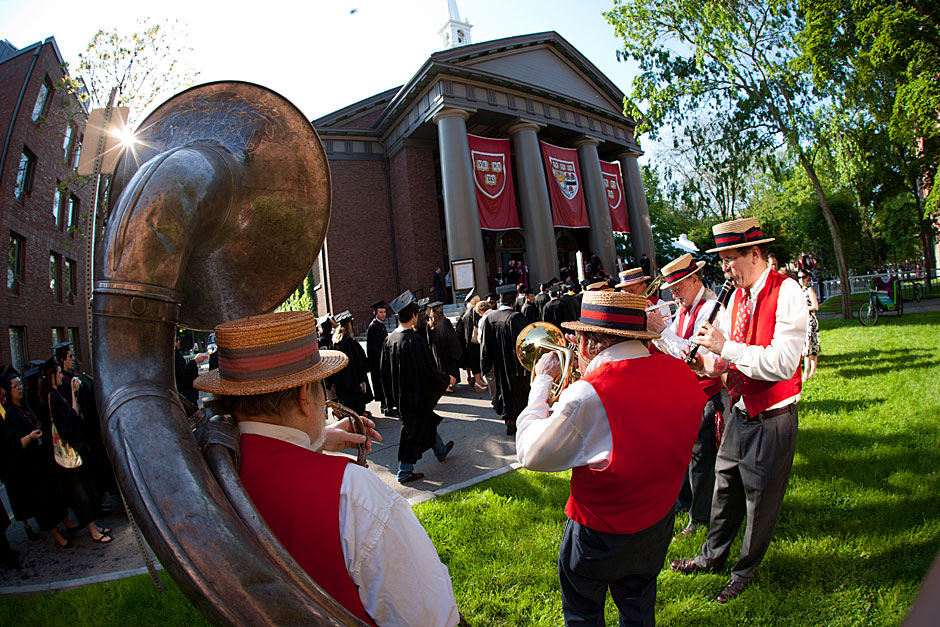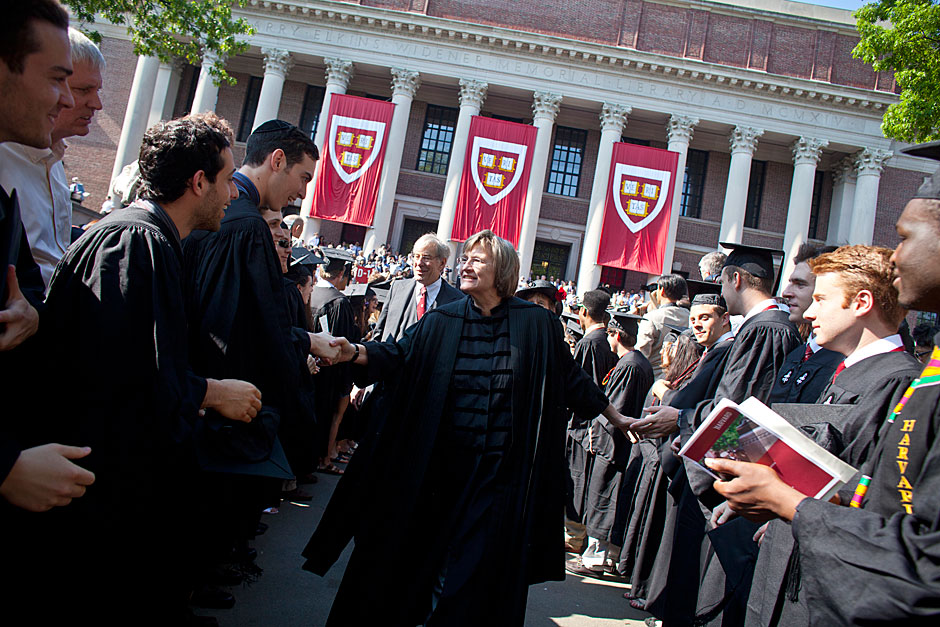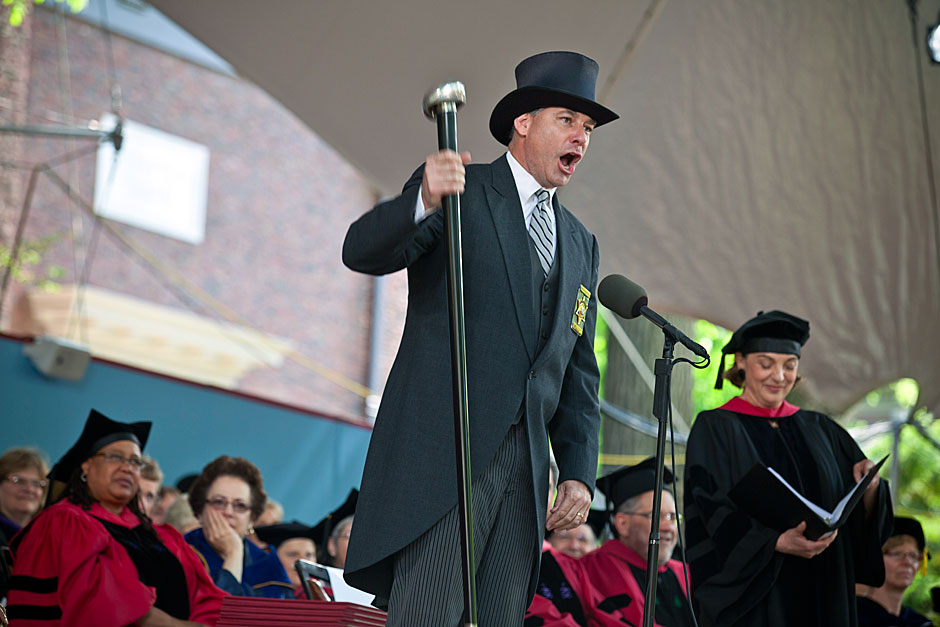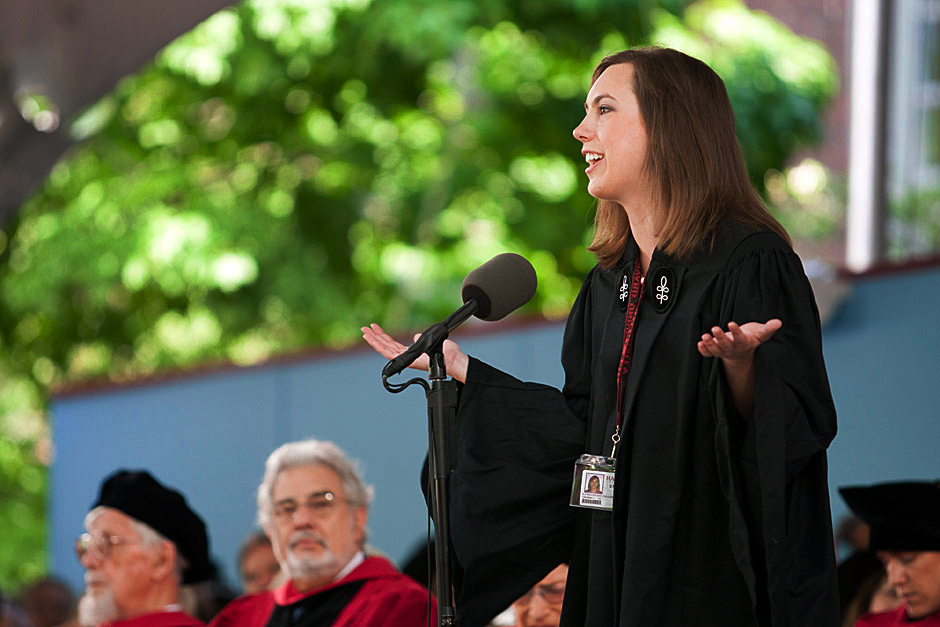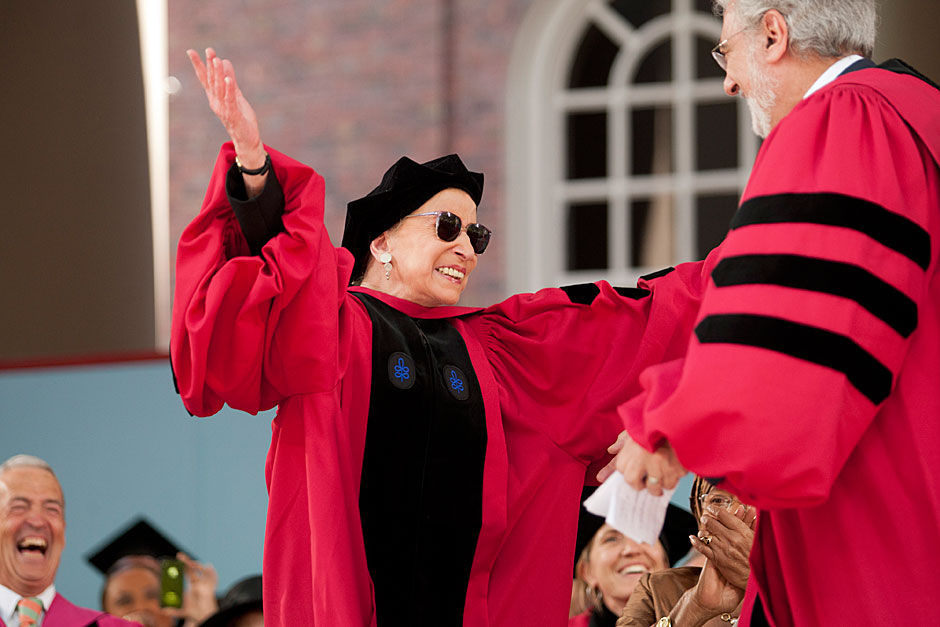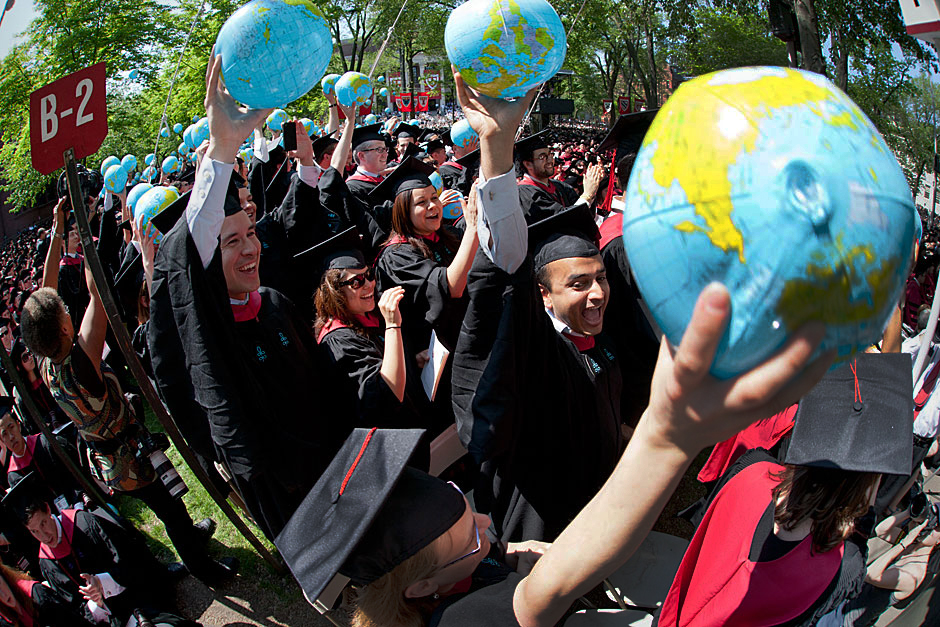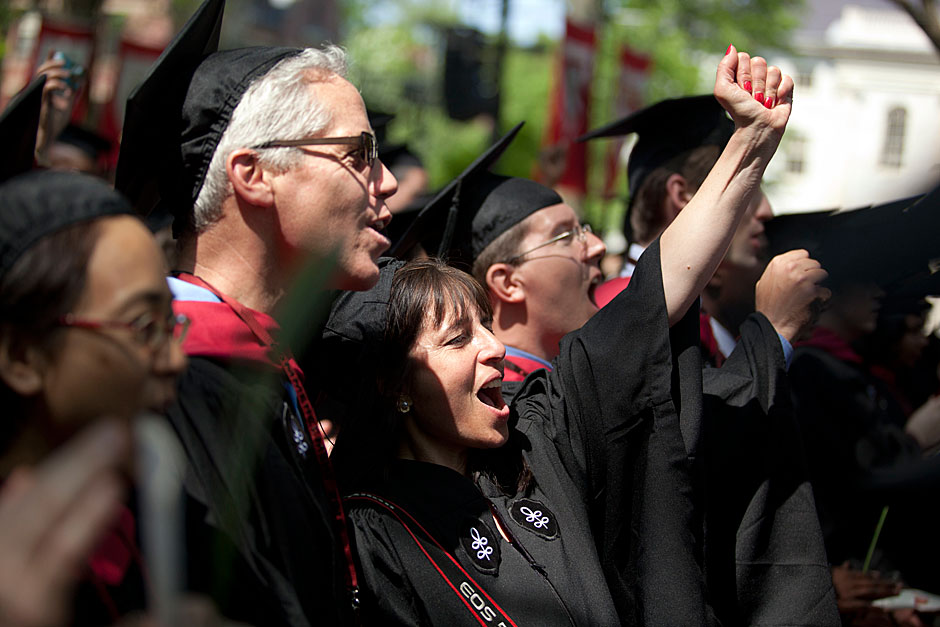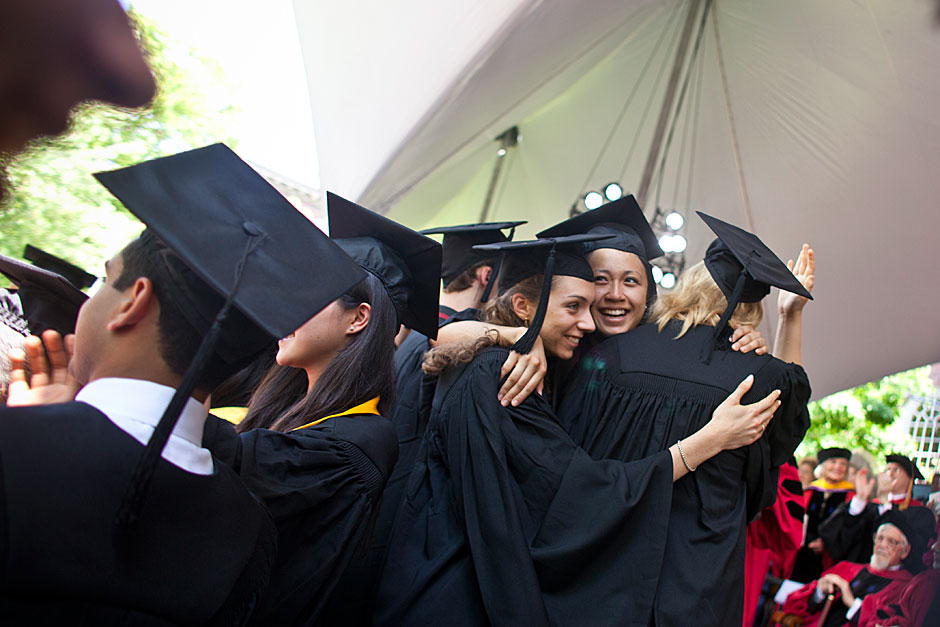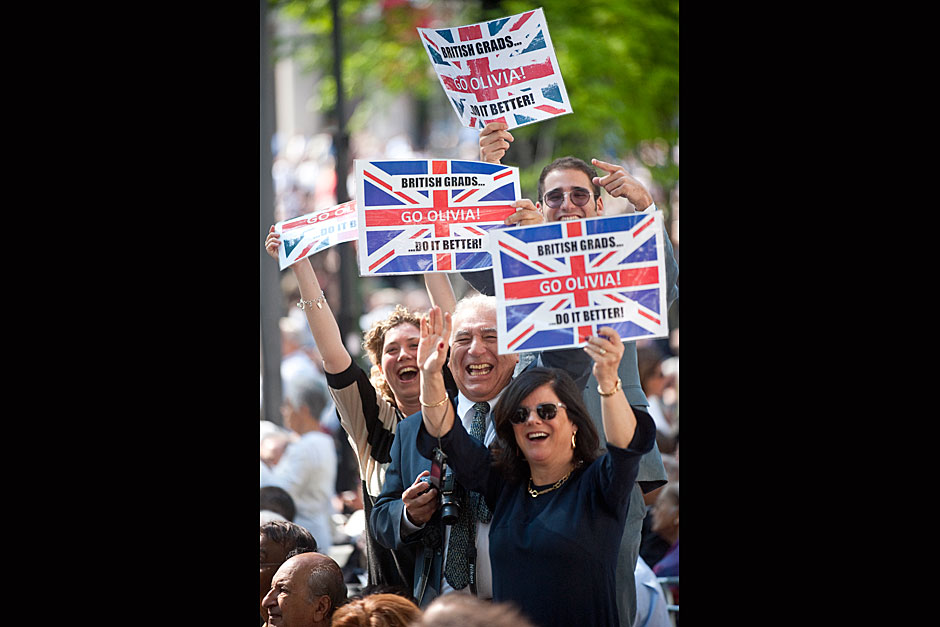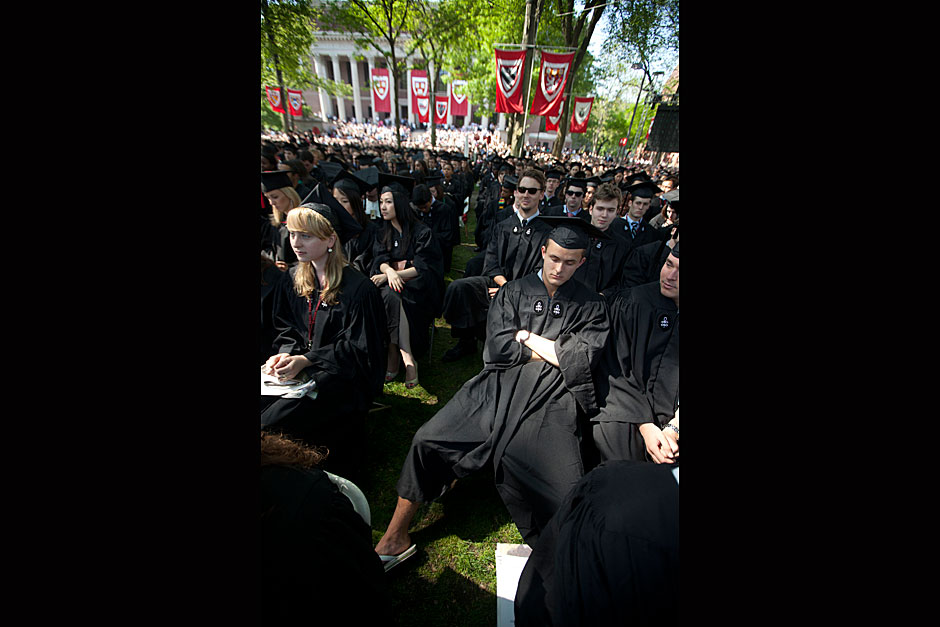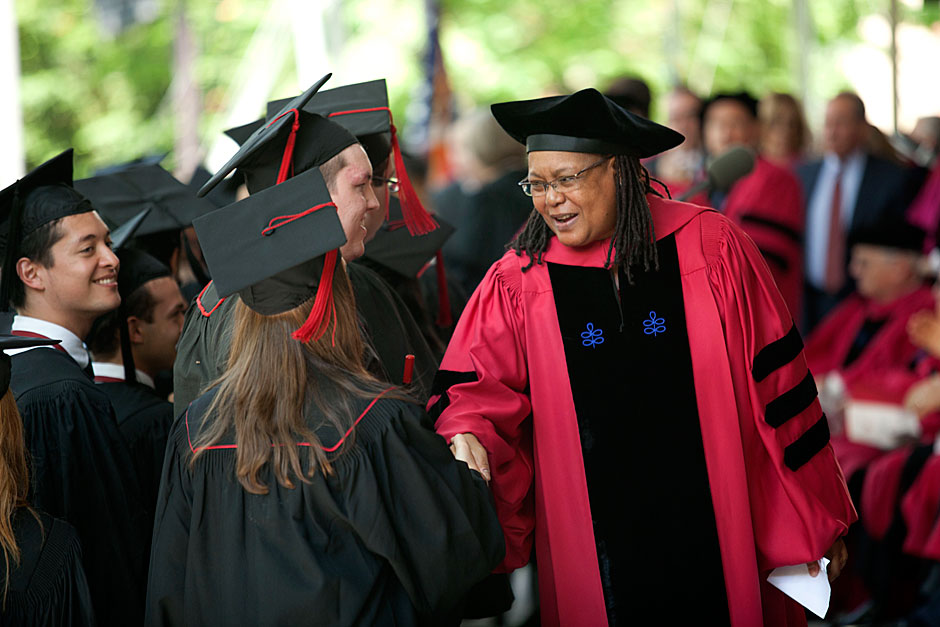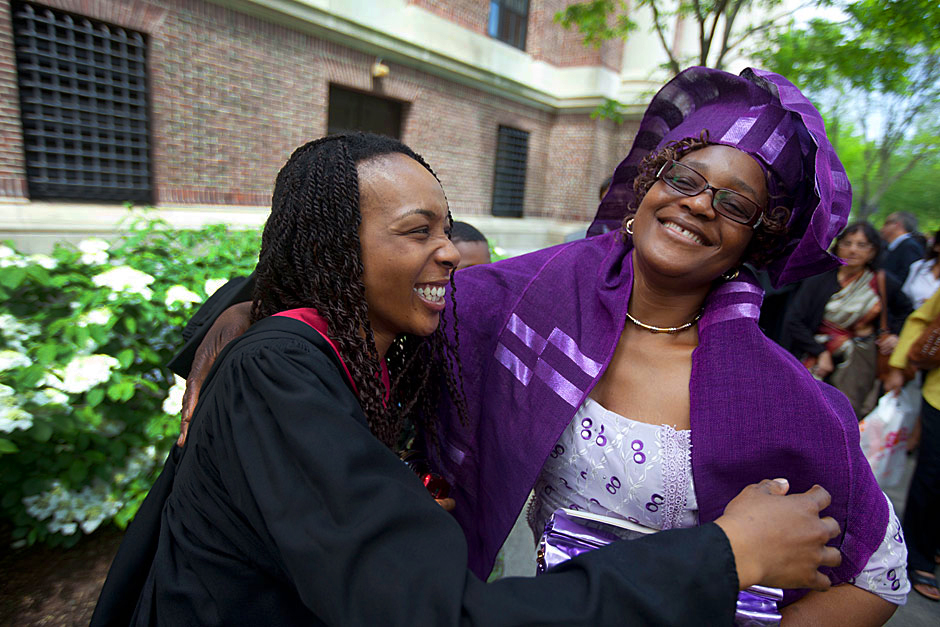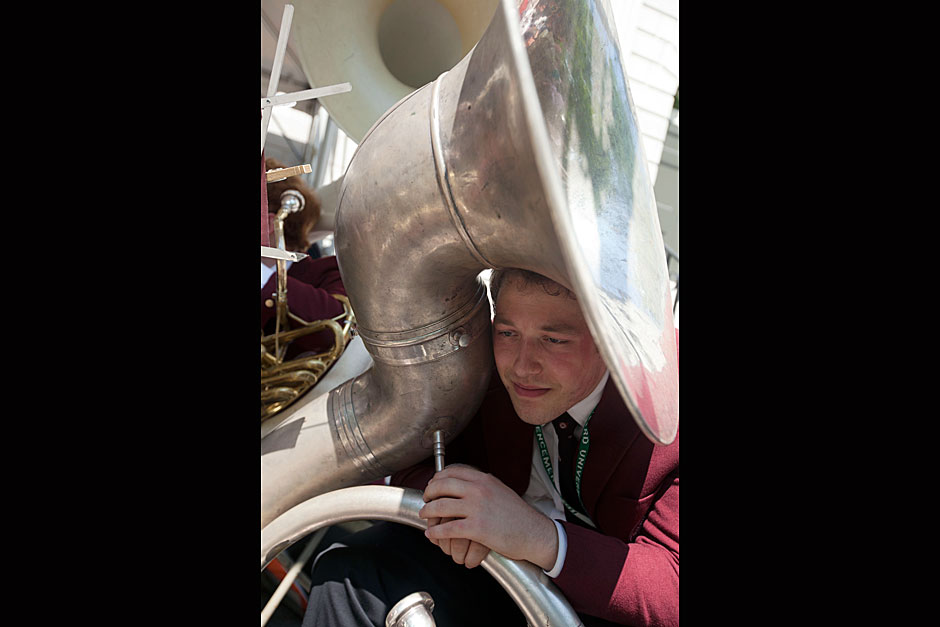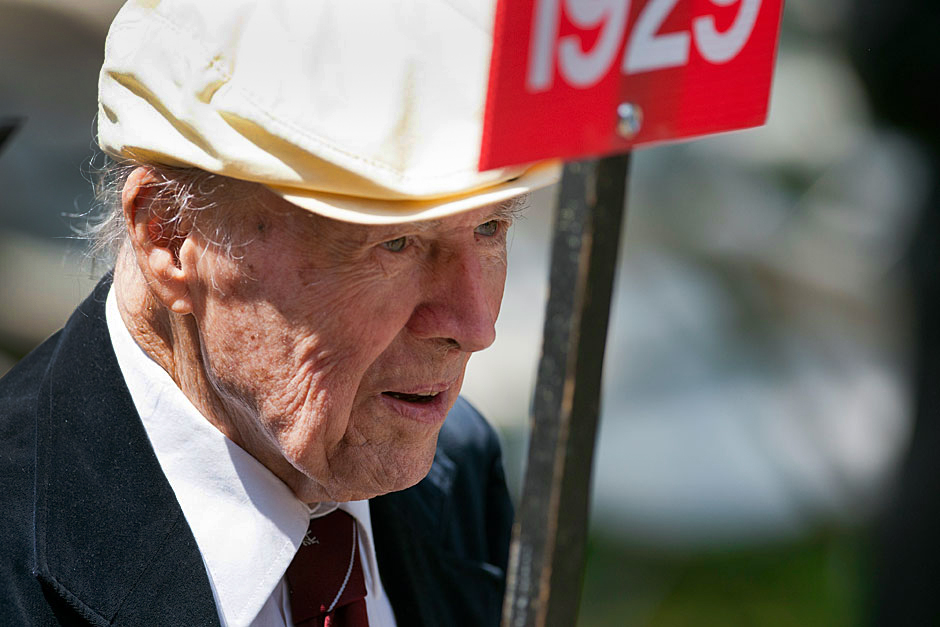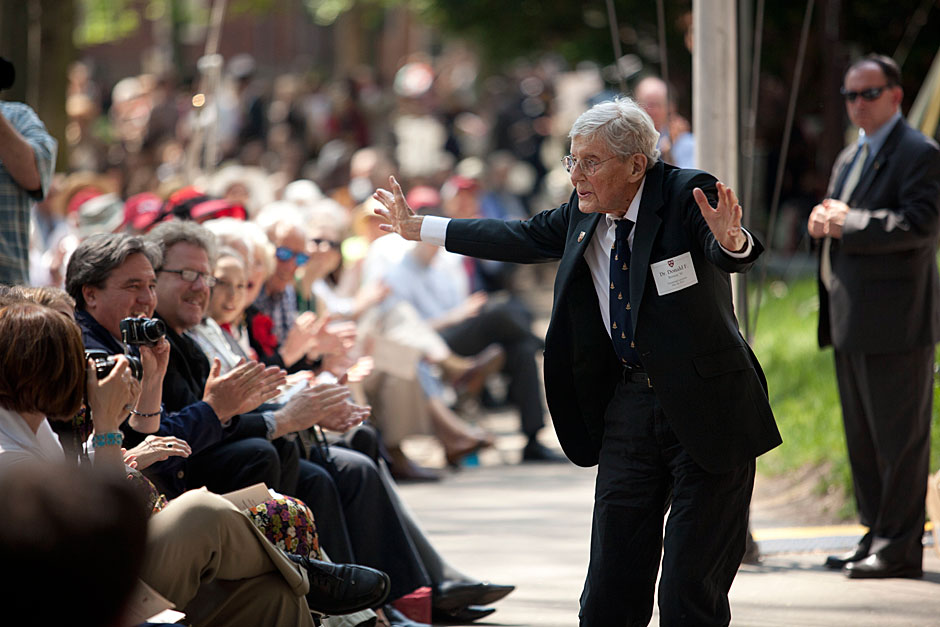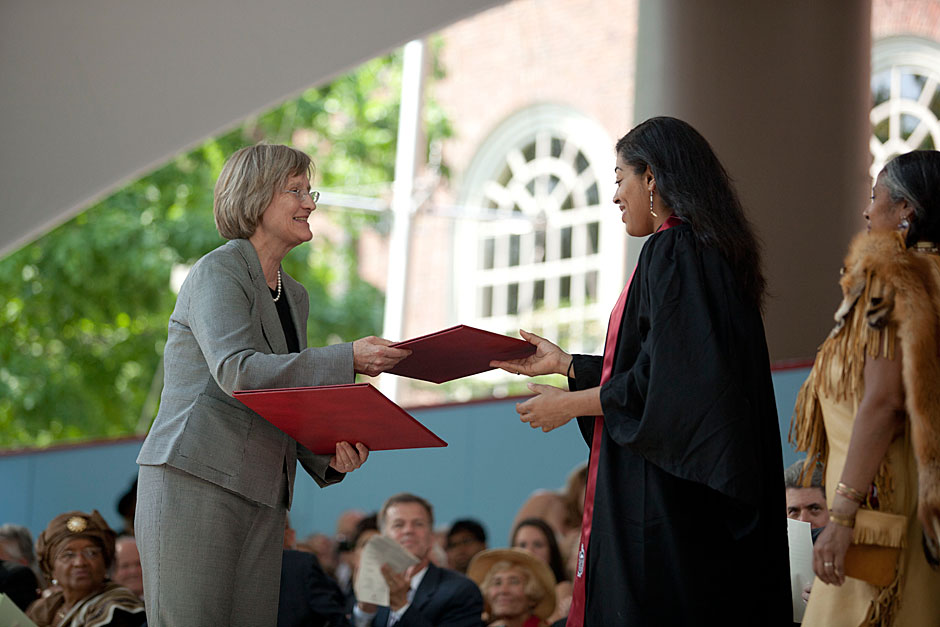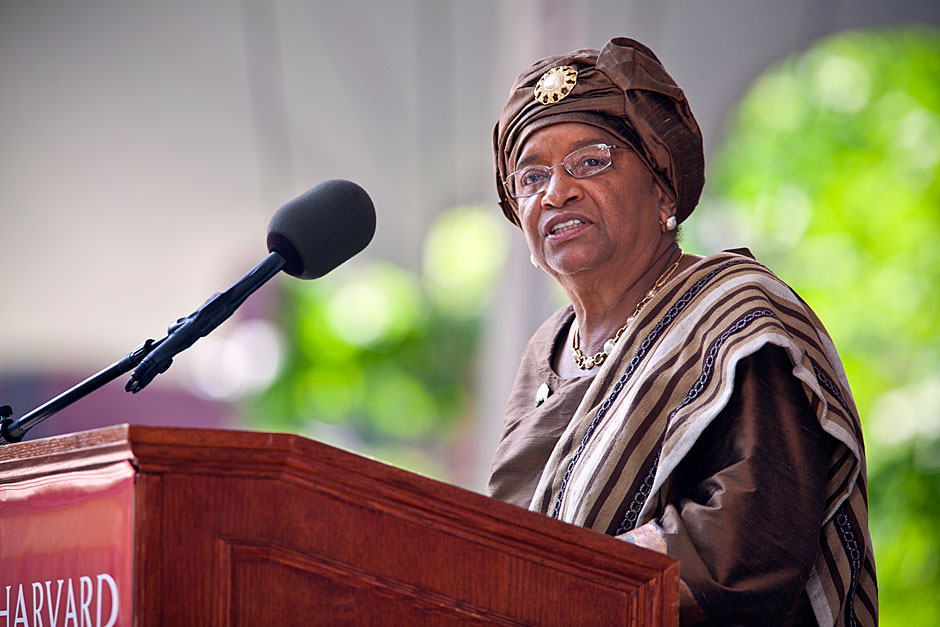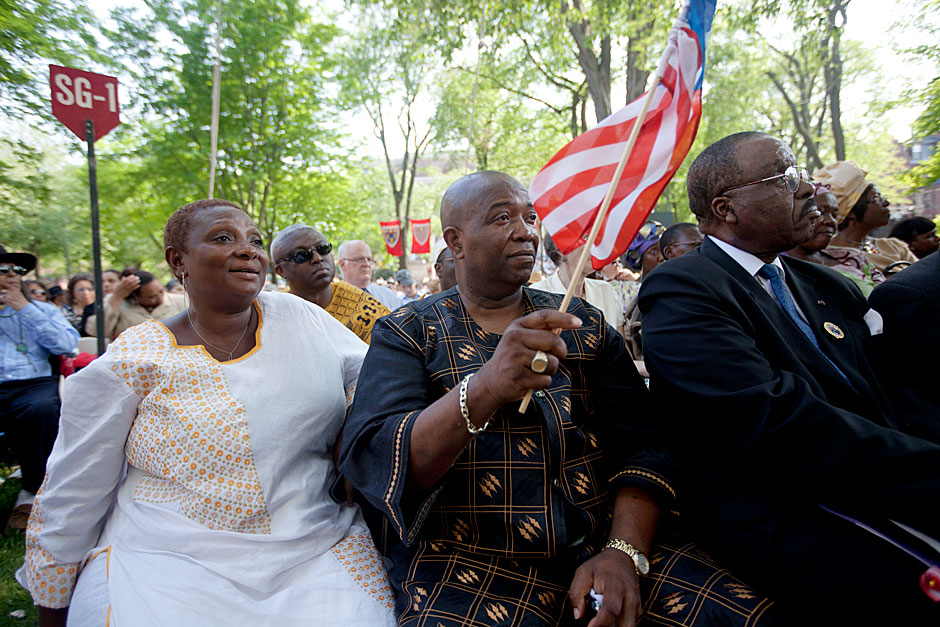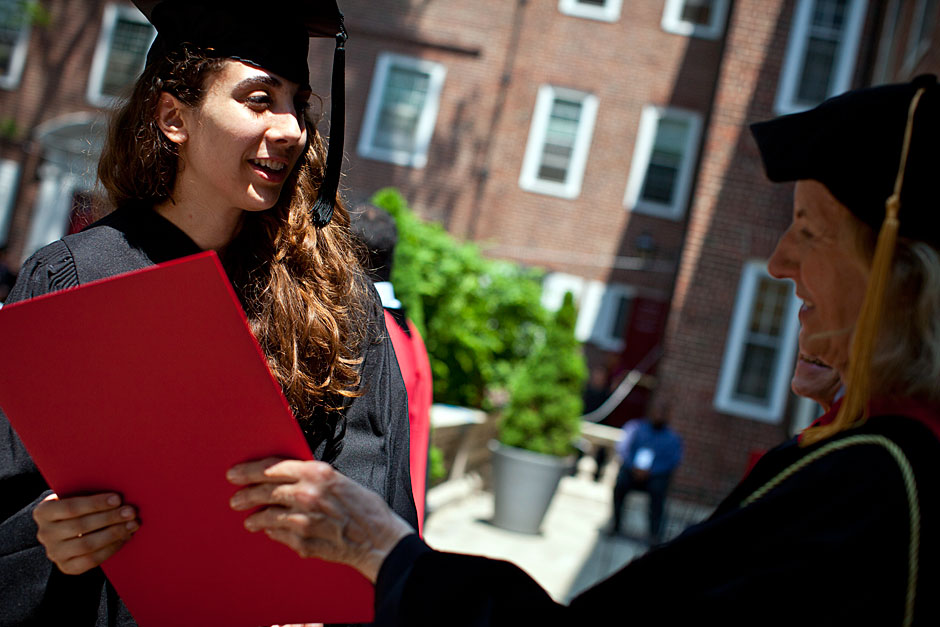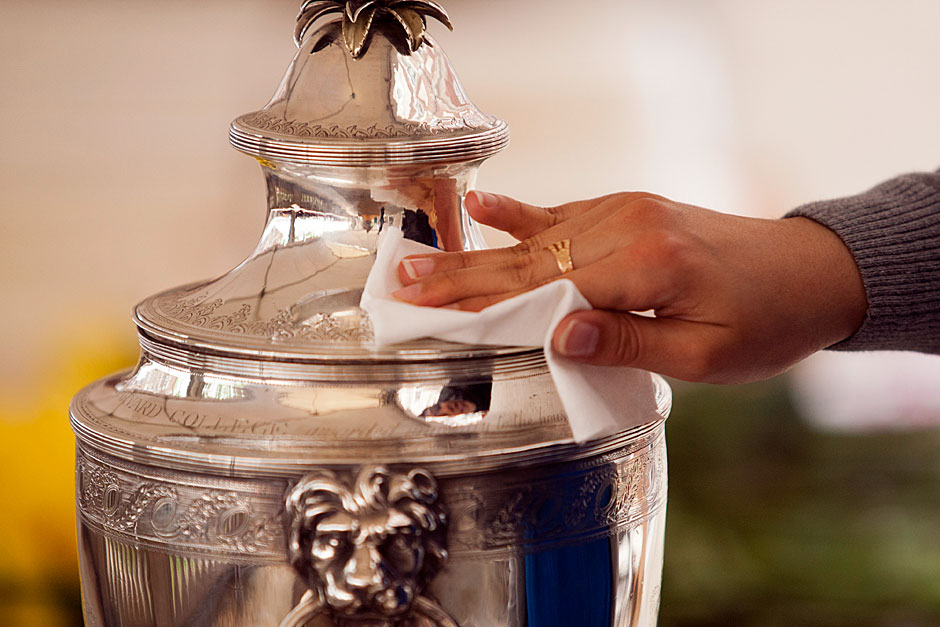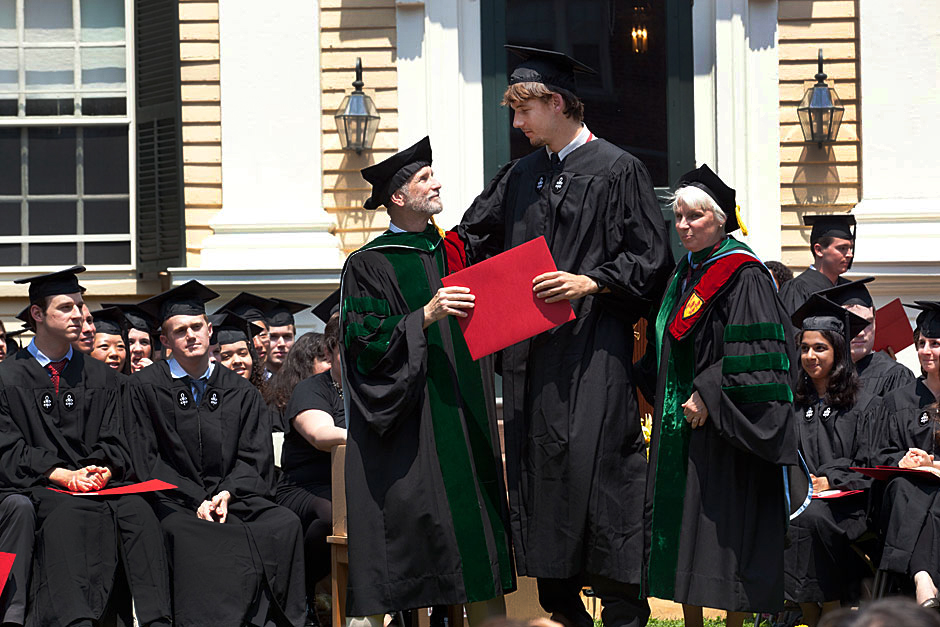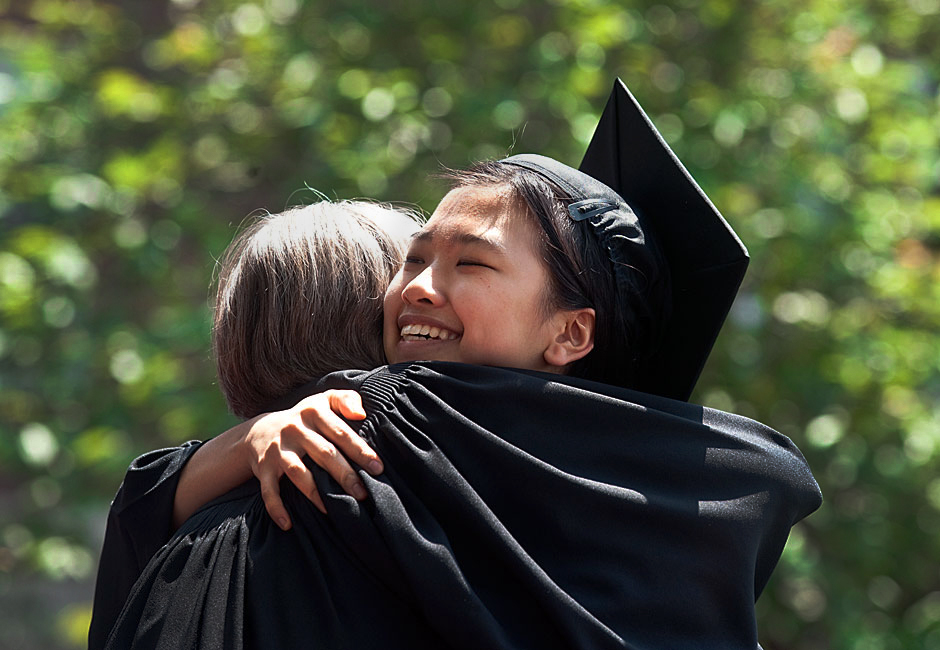 — Kris Snibbe