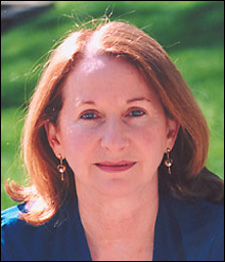 Harvard's Kennedy School of Government has announced the establishment of the James MacGregor Burns Lectureship in Public Leadership to honor the Pulitzer Prize-winning historian and political scientist. Barbara Kellerman, former executive director and former research director at the Kennedy School's Center for Public Leadership, will be the first to hold the chair.
'It is a great honor to be named the James MacGregor Burns Lecturer in Public Leadership. There is no one in contemporary leadership studies who has contributed more to the field than has Professor Burns. And there are few in higher education more generally who have left so indelible a mark on so many areas of intellectual inquiry – and on so many students and scholars who followed in his wake, said Kellerman.
Burns is considered one of the nation's eminent presidential historians and a pioneer in the field of leadership studies. He is Woodrow Wilson Professor of Political Science Emeritus at Williams College, and was the inspiration for the founding of the James MacGregor Burns Academy of Leadership at the University of Maryland, College Park. His book 'Leadership (1978) is considered the seminal volume in contemporary leadership studies. He received a Pulitzer Prize and a National Book Award for his biographies 'Roosevelt: The Lion and the Fox (1956) and 'Roosevelt: Soldier of Freedom 1940-1945 (1970).
'I have known Barbara Kellerman for more than 20 years and have worked closely with her on the study of leadership. She, in turn, has helped me enormously to broaden my own study of leadership – from biographies of leaders such as FDR and JFK to the central role of leadership in transforming change, said Burns. 'She is an outstanding choice as the inaugural Burns Lecturer.
Kellerman has won three Fulbright Fellowships and has held professorships at Fordham, Tufts, Fairleigh Dickinson, George Washington, and Uppsala universities. She also served as dean of graduate studies and research at Fairleigh Dickinson, and as director of the Center for the Advanced Study of Leadership at the Academy of Leadership, University of Maryland.
Kellerman is author and editor of many books on leadership, including 'Bad Leadership: What It Is, How It Happens, Why It Matters (2004), 'Reinventing Leadership: Making the Connection Between Politics and Business (1999), 'The Political Presidency: Practice of Leadership (1984), and 'Leadership: Multidisciplinary Perspectives (1983). Her next book, a co-edited volume on women and leadership, will be published by Jossey-Bass in 2007. In 2008, Harvard Business School Press will publish her newest book, titled 'Followership.