In a win-win for Harvard students, student groups, and a gem of 1960s architecture, a former library left largely empty after its collections were consolidated has been reincarnated as a hub for Harvard student organizations.
With a grand opening today (Oct. 19), Harvard College will rededicate the former Hilles Library as the Student Organization Center at Hilles (SOCH). Redesigned by Kennedy & Violich Architecture of Boston, the 40,000-square-foot facility will provide Harvard's student organizations with unprecedented space.
"We have high hopes for the reinvigorated Hilles," says Paul J. McLoughlin II, assistant dean of Harvard College, who spearheaded the project and continues working closely with newly hired SOCH manager David Friedrich. "We hope it will provide our students with the space and resources to create sustainable organizations; help integrate students' curricular and co-curricular lives; strengthen collaborations and relationships among student groups; and create a social space for students to build community."
Since last month, SOCH has housed 110 student groups, with related organizations clustered together as never before. For instance, seven Latino groups share space, as do organizations dedicated to the sciences, student publications, Christian groups, and groups interested in international affairs. Space allocations will be reassessed annually, based on groups' membership, budget, and the frequency with which offices are used.
In addition to office space, SOCH provides all 367 recognized student groups with photocopiers, fax machines, projectors, and office supplies in two "collaborative zones." The Penthouse Coffee Bar on the top floor serves local foods, fruit smoothies, pizza, and beverages.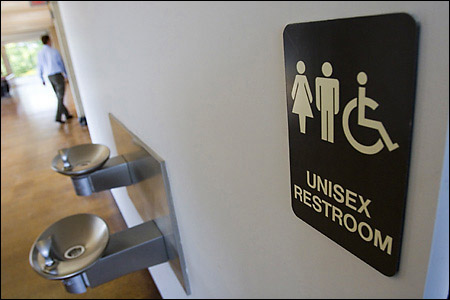 "I'm glad to see that the coffee shop on the top of Hilles, which alumni from my generation enjoyed, is reopening as a social space for students working in the Quad Library and the new student organization center," says Benedict H. Gross, Leverett Professor of Mathematics and dean of Harvard College.
The building also houses nine conference rooms, a music practice room and recording studio, storage lockers, and three multipurpose rooms, including a performance venue that seats 135. Infrastructure improvements include new lighting, sprinklers, substantially more power outlets and data jacks, and wireless Internet access.
In a nod to Hilles' origins, modernist furniture by noted mid-century designer Florence Knoll has been refurbished and retained in the building's lounges, augmented by newer furnishings. Knoll fabrics also line corridors on all three floors.
Completed in 1965, Hilles' distinctive architectural elements include coffered ceilings, expansive glass walls, an airy suspended teak staircase and other teak accents, and an open floor plan. The redesign's use of a translucent material called polygal, instead of traditional walls, compliments and preserves the building's lively, spacious feel. Along with the original structure's molded concrete ceilings and museum-quality concrete floors, the polygal partitioning creates a postmodern industrial feel.
Hilles was designed by the New York firm of Harrison & Abramovitz, whose other major commissions included the United Nations Headquarters in New York (with Le Corbusier), the 1974 Tour Gan at the Place de la Défense complex outside Paris, and the massive Empire State Plaza governmental complex in Albany, N.Y., completed in 1978.
Hilles Library was closed in May 2005 and reopened last October as the Quad Library, a comfortable study space with reference and general collections occupying one of the building's five floors. Reconfiguration of other areas for student groups has occurred over the past year.
The consolidation of student organizations at Hilles, located on the Radcliffe Quadrangle northwest of Harvard Yard, has sparked broader benefits on campus. The departure of student groups from some 11,000 square feet in Thayer, Canaday, and Holworthy Halls has opened up space in those Harvard Yard dormitories for common areas, as well as a new Harvard College Women's Center, a resource center for the Harvard Bisexual, Gay, Lesbian, Transgender, and Supporters Alliance, and two prayer rooms for Hindu and Islamic students.
SOCH is open daily, with Harvard ID access, from 7 a.m. to 4 a.m. The Penthouse Coffee Bar is staffed from 8 p.m. to 2 a.m. Sunday through Thursday, and offers self-serve coffee and snacks at other times.