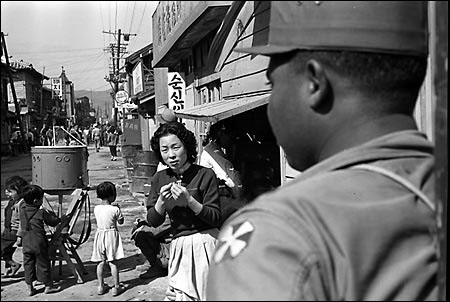 In 1952, Roger Marshutz was a young Army recruit from Los Angeles assigned to the Pusan Military Post in Korea. Before being drafted, he had studied air-conditioning engineering at California Polytechnic State University expecting to enter the family business, but in his last semester before entering the military he decided to switch to photography. Fortunately, the Army gave him a chance to continue in that field.
Marshutz became a photographer with the Army's office of information, assigned to document reconstruction and relief efforts under the direction of Brig. Gen. Richard S. Whitcomb. But in his spare time, Marshutz wandered the streets of Pusan, photographing whatever caught his eye.
Pusan, on the southern tip of the Korean peninsula, was a city very much in transition. In 1950, after the Communists had captured Seoul, it became South Korea's temporary capital. Its population doubled when hundreds of thousands of refugees fled there from the north, crowding in with relatives or setting up improvised shanty towns. It also became a temporary home to thousands of American military personnel, as well as a variety of relief organizations.
Many of these changes are visible in Marshutz's photographs, showing refugees living in cardboard shacks, merchants selling surplus Army gear and American products, sick and injured Koreans being treated at the Maryknoll Sisters' clinic, mixed-race toddlers warehoused in the city's overburdened orphanages, and other moving scenes from a society in upheaval, coping as best it can with the stress of sudden, overwhelming change.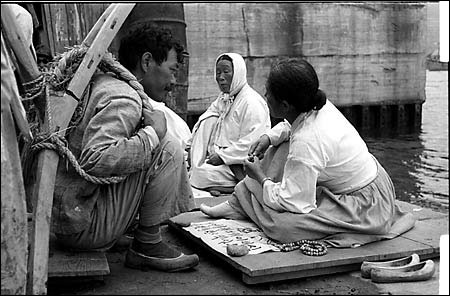 After he was discharged, Marshutz went back to Los Angeles and set up as a professional photographer, an occupation in which he is active to this day. He has done photography for advertising, catalogs, and annual reports; shot pictures of celebrities (some of his photos of Elvis Presley and Marilyn Monroe have become iconic images); and created photo essays of L.A. gang members and the homeless.
Nearly 50 years after his stint in Korea, Marshutz decided to find a permanent home for his photographs. His search led him to Harvard's Peabody Museum of Archaeology and Ethnology, which accepted the collection of about 3,000 black-and-white negatives and 120 color slides in 2003. A selection of the photos ("Reconfiguring Korea: Roger Marshutz's Photographs of Pusan, 1952-1954") is now on display and will be up through September.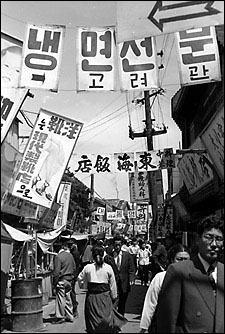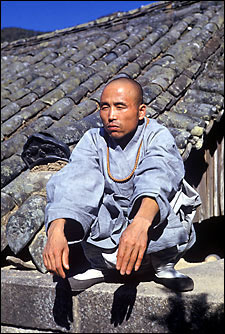 'Reconfiguring Korea: Roger Marshutz's Photographs of Pusan, 1952-1954,' co-curated by Chong Bum Kim and Ilisa Barbash, is on view at the Peabody Museum through September. Call (617) 496-1027 or visit http://www.peabody.harvard.edu for more information.