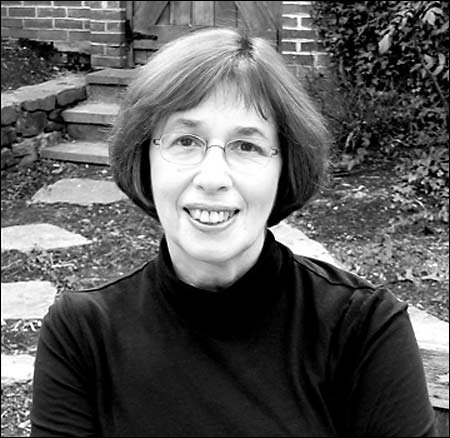 Linda Greenhouse, longtime Supreme Court correspondent for The New York Times and graduate of Radcliffe and Harvard College, will receive the 2006 Radcliffe Institute Medal.
The awards ceremony will take place on Friday (June 9) at 12:45 p.m. at the Radcliffe Institute's annual Radcliffe Day luncheon. Greenhouse will provide the keynote address.
The Radcliffe Institute for Advanced Study awards its medal to an individual whose life and work has had a significant impact on society. The 2005 recipient was Denise Scott Brown, a visionary architect and urban planner. Other past honorees include Madeleine Korbel Albright, Margaret Atwood, Elizabeth Dole, Billie Jean King, and Janet Reno.
"Coming back to Radcliffe, as I do regularly, always feels like coming home. Receiving the Radcliffe Medal feels like being honored by my own family, by those who know me best, and there is no greater pleasure than that," said Greenhouse.
Greenhouse joined The New York Times in 1968 as assistant to then Executive Editor James Reston. She covered local news from 1969 to 1973 and then moved to the New York City political beat in 1974. She served as chief of the legislative bureau in Albany, N.Y., from 1976 to 1977, before she assumed her current role as U.S. Supreme Court correspondent in 1978. For her coverage of the court, she received a 1998 Pulitzer Prize for beat reporting. Her other honors include the Henry J. Friendly Medal for contributions to the law from the American Law Institute; the Goldsmith Career Award for Excellence in Journalism from Harvard's Kennedy School of Government; and the John Chancellor Award for Communication from the University of Pennsylvania.
Greenhouse is a fellow and a member of the American Academy of Arts and Sciences, a member of the American Philosophical Society and an honorary member of the American Law Institute. Her book "Becoming Justice Blackmun: Harry Blackmun's Supreme Court Journey" was named a notable book of 2005 by The New York Times Book Review. She is a 1968 graduate of Radcliffe and Harvard College, and she currently serves on the advisory committee to the Schlesinger Library on the History of Women in America. She earned a master of studies in law from Yale Law School.