Dancers leaping into the air, potters spinning their wheels, musicians playing religious to rock, and many other performance and visual artists representing the Harvard arts scene will soon take over various venues in and around campus, marking the arrival of Arts First, Harvard's 14th annual arts festival.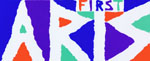 Arts First information and schedules
Initiated by award-winning actor John Lithgow '67, and sponsored by the Board of Overseers, this year's Arts First, taking place May 4-7, will showcase the best of student talent, with undergraduate and graduate students presenting more than 200 dramatic, music, film, and literary and visual arts performances and exhibits to the campus and the community.
Most of the four-day festival's events are free and open to the public, such as the Performance Fair on Saturday (May 6), featuring more than 100 acts in 13 different venues over a four-hour period and attracting more than 1,700 people – the largest audience of the weekend.
The popular Dance Festival in Lowell Hall, which is part of the Performance Fair, is always filled to capacity for each of its eight performance blocks, beginning with ballroom dance and capped off by a CityStep performance, which partners Harvard students with Cambridge Public School students.
Other festival highlights include the first event of the weekend – the Art Walk, a guided tour of the residential houses and other campus spaces that have been turned into galleries of visual exhibitions; a production of "The Playboy of the Western World" on the Loeb Drama Center's main stage; children's art making; an outdoor stage and band fest at Holyoke Center; and a barbeque picnic with music by the Harvard Sunday Jazz Ensemble.
"This concurrent moveable feast is just a wonderful opportunity for people to get the experience of the depth and breadth of the arts here. … We have an extremely active arts scene…. in most cases, this is fueled by intense, very passionate interest in art making … and the students are very eager to share this with the community," says Thomas Lee, Learning From Performers program manager for the Office for the Arts (OFA).
The "celebrity moment" of the festivities is the Harvard Arts Medal ceremony, where an award is given to an alumnus or faculty member who has made significant and notable contributions to the arts. Christopher Durang '71, four-time Obie-winning playwright and co-chair of the Playwriting Program at Julliard, is this year's recipient.
The award will be presented at Agassiz Theatre by President Lawrence H. Summers, and Durang will have an onstage conversation about his career with Lithgow. There will be lots to talk about as the Harvard grads and actors are already acquainted – Lithgow was in one of Durang's earliest plays on Broadway, "Beyond Therapy," in 1982.
"I can guarantee that it's going to be very lively … and everyone is very much looking forward to this event," says Lee.
Over the years, the festival has stayed true to its artistic intentions, as it has grown from a one-day affair to a four-day celebration.
Each year, more families with children attend the Performance Fair. Productions by the Sunken Garden Children's Theater, which will be performing an adaptation of Charles Dickens' "A Tale of Two Cities" this year, are consistently a crowd pleaser, as well as the "Clay Creations at the Potter's Wheel" program on the Science Center lawn. The Harvard Magic Society is presenting a magic show and many other activities are geared toward children.
There is also an ever-changing, diverse artist pool. "I've been noticing in the past few years that there is a lot of participation of South Asian student music, dance, and cultural groups," says Ingrid Schorr, associate project manager for Arts First. This year's performances and groups include Harvard Sangeet, Harvard Bhangra (dance), South Asian Association, a tabla performance, and South Asian Dance Company.
It's not only established campus groups that perform. Musicians can create a group just for Arts First, such as Harvard Percussion Quartet, which has members that normally play in the Harvard-Radcliffe Orchestra, or another new group, Harvard Brass! ensemble, which is interesting since there hasn't been a brass group at the festival in a few years. "It just depends on what students are here and what they want to perform," says Schorr.
"I don't think there is any secret to the success of Arts First," Jack Megan, director of the OFA, enthuses. "It can be summed up in two words: our students. We have an extraordinary community of student artists at Harvard – people representing not only a broad range of artistic disciplines, but many forms of cultural expression from around the world. They approach their art making with real passion, joy, and discipline. Arts First is a way of celebrating their work in a highly organized and public way…. I think of Arts First as the culmination of a year's worth of art making – a final blowout celebration of creativity at Harvard."