Many – if not most – people believe that prayer will help you through a medical crisis such as heart bypass surgery. If a large group of people outside yourself, your family, and your friends add their prayers, that should be even more helpful, or so such reasoning goes.
Researchers have been trying to prove this and even to measure the effect of prayer. Since 1988, at least two studies have found that third-party prayers bestow benefits, but two others concluded that there are no benefits. These and other studies have been soundly criticized for flaws in both method and outcome. The fuzzy results goaded researchers to conduct the largest and most scientifically rigid investigation to date. It covered 1,802 people who underwent coronary bypass surgery at six different hospitals from Oklahoma City to Boston. The cost was $2.4 million, paid by the John Templeton Foundation and the Baptist Memorial Health Care Corporation of Memphis.
In a clear setback for those who believe in the power of prayer, their prayers were not answered. Prayers offered by strangers did not reduce the medical complications of major heart surgery. Not only that, but patients who knew that others were praying for them fared worse than those who did not receive such spiritual support, or who did but were not aware of receiving it.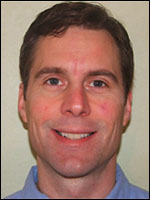 "We thought that the certainty of knowing about the prayers of outsiders would reduce complications that accompany bypass surgery," notes Jeffrey Dusek, an instructor in medicine at Harvard Medical School. "But the results were paradoxical."
Dusek and his colleagues are quick to say that the study results do not challenge the existence of God. Also, the investigators did not try to address such religious questions as the efficacy of one form of prayer over others, whether God answers intercessory prayers, or whether prayers from one religious group work better than prayers from another, according to the Rev. Dean Marek, a chaplain at the Mayo Clinic in Rochester, Minn.
Other participants in the study, who include researchers from Harvard Medical School and Harvard affiliates Beth Israel Deaconess Medical Center and the Mind/Body Medical Institute in Boston, agree. As do the teams from medical institutions in Oklahoma City, Washington, D.C., Memphis, Tenn., and Rochester, Minn.
Some skeptics believe that studying prayer wastes time and money because its reach goes beyond science. Dusek and Marek, scientist and clergyman, disagree. There's enough anecdotal evidence that prayer influences recovery after surgery and in other circumstance to take a scientific look at the results, they say. "Physicians and health-care providers want to understand if prayer can be used as part of medical treatment," Dusek points out. "In this example, could prayer be used in addition to drugs and other treatments to reduce the complications of coronary bypass surgery?"
The answer apparently is "no."
STEP up to pray
Known as STEP (Study of the Therapeutic Effects of Intercessory Prayer), it investigated patients undergoing coronary artery bypass surgery, wherein a vein is grafted into the heart to bypass clogged blood vessels. According to the STEP report, 350,000 people in the United States and 800,000 people worldwide have such grafts each year, making it one of the most common surgical procedures.
Researchers enrolled the first patients in STEP in 1998. Collection of data ended in 2001 and analyses of it were finished in 2005. People of any or no religious faith were eligible to participate. Those chosen included Catholics, Jews, Protestants, and people of no faith.
The 1,802 participants were divided into three groups of about 600 each, with a mean age of 64 years. One group received no prayers. A second group received prayers after being told that they may or may not be prayed for. Members of the third group were informed that others would pray for them for 14 days starting on the night before their surgery.
The prayers came from three Christian groups, two Catholic and one Protestant. The investigators report that, "We were unable to locate other Christian, Jewish, on non-Christian groups that could receive the daily prayer list required for the study." Such lists provided the first name and initial of the last name of the patients.
The intercessors could pray in any way they wished but with limitations. Prayers started at a standardized time, lasted a given duration, and included the message "for successful surgery with a quick, healthy recovery and no complications." This system provided a practical way to conduct the research, but limited its results to one type of prayer.
Many different kinds of complications can occur during, and for 30 days following the surgeries, such as abnormal heart rhythms. Among the group that knew outsiders were praying for them, researchers recorded 197 cardiac complications, compared with 187 and 158 in the other two groups. Eighteen percent of those who received outside prayer without their knowledge suffered major complications like heart attack or stroke, compared with only 13 percent of the group that went without such support.
In total, complications occurred in 59 percent of those who were prayed for, compared with 51 percent of those who received no prayers, a significant difference.
Deaths during the 30 days after surgery were similar across groups, 13 and 16 in the prayed-for group, 14 in the no-prayer group.
The big mystery is why there was an excess of complications in patients who knew all those people were praying for them. The researchers admit they have "no clear explanation."
One theory is that those who knew so many outsiders were praying for them felt a stressful anxiety to do well. "It might have made them uncertain, wondering, Am I so sick they had to call in their prayer team?" says Charles Bethea, a cardiologist at Integris Baptist Medical Center, who was part of the research group in Oklahoma City.
"We found increased amounts of adrenalin, a sign of stress, in the blood of patients who knew strangers were praying for them," notes Dusek, who is also associate research director of the Mind/Body Medical Institute. "It's possible that we inadvertently raised the stress levels of these people."
The full STEP report was published in the April 4 issue of the American Heart Journal. Herbert Benson, director of the Mind/Body Medical Institute and lead author of that report, notes it is not the last word on the effects of intercessory prayer. Questions raised by the study, he says, "will require additional answers."