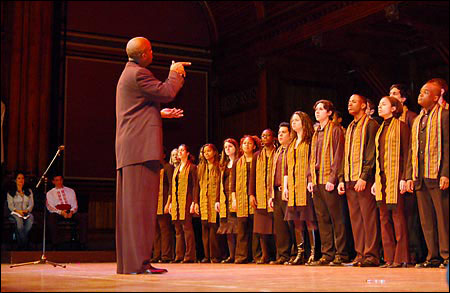 Actor, producer, and international beauty Salma Hayek has been named "Artist of the Year" by the Harvard Foundation for Intercultural and Race Relation. Hayek received the honor at the 21st annual Cultural Rhythms concert on Feb. 25.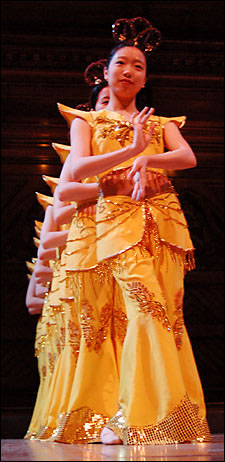 The star and producer of "Frida" (2002), who is of Lebanese-Mexican descent, was recognized for her philanthropic activities as well as her artistic achievements, both of which cross cultural divides. Hayek won an Emmy for her directorial debut "The Maldono Miracle," which aired on Showtime. She is the spokesperson for the Avon Foundation program "Speak Out Against Domestic Violence."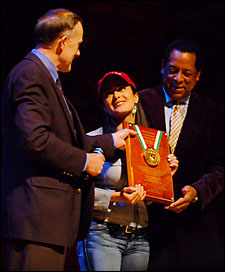 The Cultural Rhythms event included a spectacularly colorful range of performances from individuals and groups representing cultures from around the globe. Performers included Gumboots, the Chunsa Korean Fandance Company, the Hellenic Society, and the Klezmer Band.
– Alexander Paul