Associate Vice President for Sponsored Programs Elizabeth Mora has agreed to serve as acting vice president for finance while the search for a permanent successor to outgoing Vice President for Finance Ann Berman proceeds. Mora will assume her new role on April 1.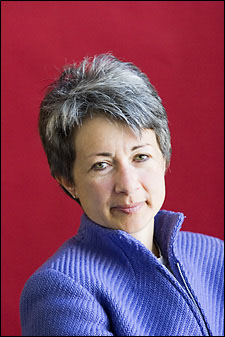 Mora has been at Harvard since 1997, serving first as the director of Cost Analysis and Compliance, then as director of the Office for Sponsored Programs, and most recently as associate vice president for Sponsored Programs. In this capacity, Mora worked closely with faculty members and administrators across the University, as she was responsible for overseeing the regulations accompanying funds for research from the government, foundations, and industry.
"I am very pleased to be able to assist the University in this way," said Mora. "With the assistance and support of the highly talented senior team in Financial Administration, I am confident that the University's finances will be well-managed during this period."
Mora assisted both the vice president for finance and the provost with projects such as the establishment of the Broad Institute and numerous other research-related initiatives. During her years at Harvard, she has established close working relationships with all of the University's academic units, the service units, and many parts of the Central Administration.
Before coming to Harvard, Mora worked for nearly 10 years in public accounting at Coopers & Lybrand (now PricewaterhouseCoopers) as a manager in the National Regulatory Consulting Practice. Her special areas of expertise included federal regulatory research matters such as indirect cost rate development and negotiation, OMB Circular A-133 audits, and pre- and post-award administration. She is a C.P.A. in the commonwealth of Massachusetts, and has an M.B.A. from the Simmons School of Management. She has a B.A. from the University of California, Berkeley.
Upon conclusion of the search for a vice president for finance, Mora plans to return to the Office for Sponsored Programs. "Beth's extensive experience with all parts of the University and her ability to handle complex and sensitive issues will serve Harvard well in the coming months," said President Lawrence H. Summers. "We are fortunate that she has agreed to take on these responsibilities."