Former co-master of Dudley House, Charlotte I. Loeb, died at her home in Cambridge, Mass., on Feb. 8. She was 84.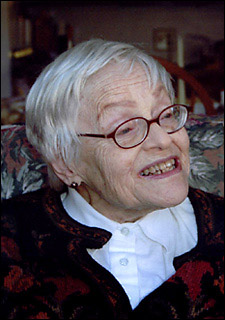 Charlotte "Lotje" Loeb, nee Aarts, was born in Indonesia in 1921. In 1940, as World War II was breaking out, she began her legal studies.
While working in the legal department of an Amsterdam department store, she met Arthur Loeb.
In 1956, Lotje and Arthur married in Cambridge. Arthur taught at Harvard for many years, and Lotje was very much a part of the academic and artistic world of Cambridge and Boston. She worked in various capacities at the Massachusetts Institute of Technology and at Harvard, most notably as a teacher of Dutch, a translator, and, from 1982 to 1988, as co-master (with Arthur) of Dudley House.
Loeb is survived by Aryeh and Nomi Louv (Loeb) and their son and grandchildren in Israel.
A memorial service is being planned for the spring. Donations in Loeb's name may be made to the Harvard Square Homeless Shelter, the Boston Early Music Festival, and Cambridge Hospice.