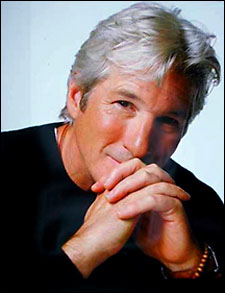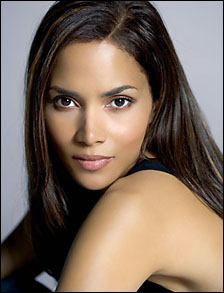 Berry, Gere, Hasty's Woman, Man of Year
The Hasty Pudding Theatricals, the nation's oldest dramatic organization, has named its recipients for the 2006 Woman of the Year and Man of the Year awards – Halle Berry and Richard Gere.
Berry will lead the traditional and colorful parade through the streets of Harvard Square at 2:30 p.m. on Feb. 16 and will receive the coveted Pudding Pot at 3:15 p.m. in the Agassiz Theatre. Following the presentation festivities and roast, the Hasty Pudding Theatrical's 158th production, "Some Like It Yacht," will be previewed at 3:40 p.m. and a press conference will be held at 4:10 p.m.
The Man of the Year presentation will take place at 8:10 p.m. Feb. 24 at the Zero Arrow Street Theatre prior to the start of the opening-night performance of "Some Like It Yacht." Immediately after the roast, at 8:30 p.m., a press conference will be held.
The "Man and Woman of the Year" awards are presented annually to performers who have made a "lasting and impressive contribution to the world of entertainment." Established in 1951, the "Woman of the Year" award has been granted to many notable and talented entertainers including Meryl Streep, Katharine Hepburn, Julia Roberts, Jodie Foster, Meg Ryan, and most recently, Catherine Zeta-Jones. The "Man of the Year" award was established in 1963. Its past recipients include Clint Eastwood, Tom Cruise, Robert De Niro, Steven Spielberg, Harrison Ford, Anthony Hopkins, Bruce Willis, and last year, Tim Robbins.
Halle Berry first gained international recognition in the Spike Lee film "Jungle Fever." Since then, she has captivated audiences with her acting and producing skills in a number of Hollywood hits. She won an Oscar, a SAG Award, and the Berlin Silver Bear Award, and was named Best Actress by the National Board of Review for her performance in "Monster's Ball." Berry earned the Emmy, Golden Globe, SAG, and NAACP Image Award for her critically acclaimed performance in HBO's telefilm "Introducing Dorothy Dandridge," which she also produced. Other film credits include "Catwoman," "Gothika," "Die Another Day," "Swordfish," "Bulworth," "Executive Decision," and "Boomerang." Most recently, Berry received Emmy and Golden Globe nominations for her acting work in the Oprah Winfrey-produced movie "Their Eyes Were Watching God" and for her work as executive producer for the HBO telefilm "Lackawanna Blues." Berry is currently in production on Revolution Studios' "Perfect Stranger" with Bruce Willis. She will next be seen reprising her role as "Storm" in the third installment of "XMen," due May 26.
Richard Gere is a gifted actor and dedicated humanitarian who has been involved in countless Hollywood projects. Gere received box office acclaim for his portrayal of a corrupt cop in "Internal Affairs" and starred opposite Julia Roberts in the top-grossing picture of 1990, "Pretty Woman." Gere sang and danced his way onto the big screen in the Academy Award-winning film adaptation of "Chicago," for which he won his first Golden Globe Award as Best Actor in a Musical or Comedy. Gere has appeared in many major motion pictures, including "Unfaithful," "Mothman Prophecies," "Shall We Dance," "An Officer and a Gentleman," "Days of Heaven," "American Gigolo," "Runaway Bride," and in the riveting courtroom drama "Primal Fear." He will soon appear in director Lasse Hallström's film "The Hoax." He is also the founder of the Gere Foundation, which contributes to health education and human rights projects and is dedicated to promoting awareness of Tibet's endangered culture.