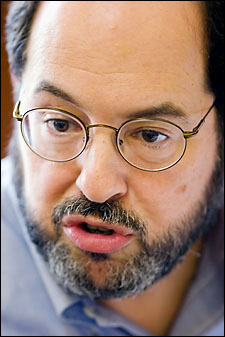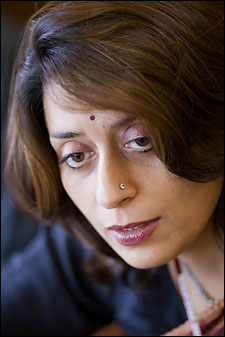 Dozens of government officials, business people, firefighters, forest workers, and others gathered at the John F. Kennedy School of Government last week for a weeklong program in crisis management that seeks to learn from past disasters to prepare for future ones.
The four-year-old program, "Crisis Management: Preparation, Performance, Leadership," was created in the wake of the 9/11 terrorist attacks in New York and Washington, D.C., and helps educate officials from a variety of sectors about ways to manage disasters.
Faculty co-chair of the program Arnold Howitt, executive director of the Taubman Center for State and Local Government, said the program focuses on events beyond the scope of routine emergencies such as urban fires and auto accidents.
The crises examined during the program are more complex, presenting unexpected developments or dimensions and requiring quick analysis and innovative thinking, Howitt said. The course covers many different kinds of events that have a physical element to them, such as terrorism, public health crises, and natural disasters.
"What distinguishes crises are substantial elements of novelty that have to be dealt with in real time with great urgency," Howitt said.
The course draws people with a variety of backgrounds, including police, fire, military, administrative, business, and other areas. This fall's participants include Chinese and Australian forest workers, local police officials, business professionals involved in crisis communications, and U.S. agricultural workers who had to dispose of millions of livestock and chicken bodies after Hurricane Katrina.
Howitt said professionals from the United States make up perhaps 80 percent of the participants, but that the number of international participants has risen.
Sumita Misra, a program participant who serves as the joint secretary of power and director of power reforms and renewable energy for India's Haryana state, said with last year's tsunami, preparedness is becoming more important in the government's eyes.
"Crisis preparedness, disaster preparedness has gone up on the priority list," Misra said. "The odds [of disaster striking] have gone up, so it's a good investment."
The program, which took place Sept. 25-30, is co-chaired by Howitt and by Herman B. "Dutch" Leonard, the George F. Baker Jr. Professor of Public Management. Howitt said the program focuses on three things that have to happen during a crisis: decision making under stress, communication both among responders and to the public, and coordination of operations, which often involves many different organizations.
"They're operating under the enormous pressure of events," Howitt said.
Howitt said the program seeks to attract diverse and experienced participants, whose input enriches class discussion. Several of this year's participants said that they learned as much from fellow participants as from instructors.
"The class discussions were, at times, as valuable as the lessons themselves," said Frank Straub, commissioner of public safety for White Plains, N.Y.
The teaching focuses on specific cases, examining them from different angles and exploring what went wrong, what went right, and what can be learned. Cases this year include the Hong Kong bird flu outbreak, the riots during the World Trade Organization meeting in Seattle, the Democratic National Convention in Boston, the SARS outbreak in Toronto, and the impact of 1999's Hurricane Floyd.
Damien Coory, a Hong Kong-based consultant who specializes in corporate crisis management, said he came to the Kennedy School program to broaden his experience. He said he specifically chose a program that was not geared toward business crises in order to learn from people who are experienced in and respond to physical crises.
Ignatius Liberto, a program participant who is a CENTCOM desk officer for the U.S. Joint Forces Command, said he was most impressed by the diversity of the participants, who came from different places, had different backgrounds, and different experiences.
Liberto has extensive military experience, having served for 10 years in the Marine Corps on active duty. Before being demobilized in June, Liberto, a lieutenant colonel, served as deputy director of operations for a task force in Iraq charged with searching for the leaders of international terrorist organizations.
Though he is well versed in the military's way of handling crises, Liberto said he came to Harvard to better understand how other organizations do the same.
"I know how to do things the military way, I want to know about other ways to do things and apply them to a military setting," Liberto said. "This has been a great experience. I'm awed by my peers."