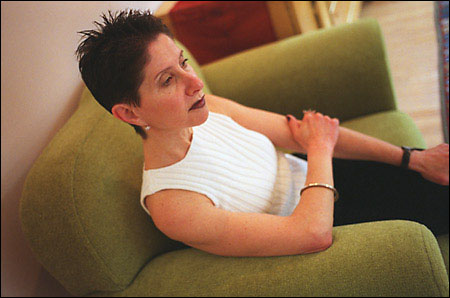 As the academic year comes to its traditional triumphant conclusion, many graduates, students, and faculty are already getting their summer plans under way – if not in fact, certainly in their imaginations. Following are some of the summer plans of faculty members of the University, and also an intimate, if brief, glimpse into their summers past, when the distinguished professors were themselves just humble college students.
Ofer Bar-Yosef, Maccurdy Professor of Prehistoric Archaeology, is the director of the Peabody Museum's Stone Age Laboratory and Curator of Paleolithic Archaeology at the museum.
As a kid in elementary school I became interested in archaeology. For someone growing up in Jerusalem it was a natural choice. My first field experience came when I gathered a few friends and excavated a Byzantine water system near my parents' house in a relatively remote area of town. When I was in eighth grade we discovered a few underground tombs from the time of King Herod – which were already opened and had been plundered in antiquity – on the hill where the main campus of the Hebrew University was later built.
My future was determined! Since coming to Harvard in 1988, I have been involved in digs with students and colleagues in Israel, Czech Republic, the Republic of Georgia, and Turkey tracing the routes of modern-human migration. Last November we conducted the first joint excavations in Yuchanyan Cave in Hunan Province. There is no end to the interesting questions in archaeology that can be resolved only with fresh data from fieldwork. Like geologists and paleontologists, we must go back to the sites every year with new queries. And field archaeology is no longer the work of a single Indiana Jones, but the achievement of a group of scholars and students working together.
Essayist and critic Louis Menand is a professor of English and American literature and language and author of "The Metaphysical Club," which won the 2002 Pulitzer Prize for history.
I don't have many exciting summer experiences from when I was a kid. My parents had a house in New Hampshire. It was kind of remote, and we'd go up there as soon as school was out and spend the entire summer. There was nothing to do but read, so I'd get stacks of books from the library and spend the summer reading them.
At around 18 I started working summers. I worked as a short-order cook in a restaurant, and one summer I worked in the post office, sorting mail and emptying mail trucks from 2 a.m. till 11 a.m. That was a horrible job, but I became incredibly powerful and muscular. Mesomorphic. It was grueling, but addictive. It's funny with those things. At first you hate it, and then when you have a night off, you sort of get up and want to go to the post office.
Now during my summers I write magazine stories. I'm always writing something for the New Yorker, where I'm a staff writer. One of my sons will be coming to Harvard for college in the fall, so I'm looking forward to that.
Ruth R. Wisse is a professor of comparative literature and the Martin Peretz Professor of Yiddish Literature. She has edited several anthologies of Yiddish prose and poetry in translation, and is the author of "A Little Love in Big Manhattan" and, most recently, "If I Am Not for Myself."
In summer camp between the ages of 5 and 19 – first involuntarily, later as a counselor – I dreamed of being able to spend the days reading without interruption. Reason enough to have become a teacher of literature; nowadays when I am discovered with a book, I am assumed to be working. As soon as classes ended, I read "A Strange Death" by my friend Hillel Halkin, who began writing this book 35 years ago when he moved to an Israeli town called Zichron Ya'akov, where a famous spy ring had been active during World War I. An amalgam of autobiography, whodunit, and history, his fictional nonfiction unpacks some of the mysteries of modern Israel. Each time I offer my Core course on Modern Jewish Literature, I try to choose a recent book or new translation with which to end it. Other contenders for next year's course currently include Amoz Oz's "A Tale of Love and Darkness" and "Foigelman" by Aharon Megged. But since I still have some time before submitting my final syllabus for the spring term, I can continue reading – I mean, working on this – for the next couple of months.
Doris Sommer is Ira Jewell Williams Jr. Professor of Romance Languages and Literatures and director of the Cultural Agents Initiative. She teaches Bilingual Arts and is the author of dozens of articles and eight books.
My favorite pastime during a New York childhood that began after our small refugee family arrived from the displaced persons camp in Germany was to try out different languages and foreign accents in English, playing at "passing" for a range of Americans. The country that hailed me was a cluster of accents, not a single soundscape. In Brooklyn, where I grew up, only children spoke English with an American accent, so the occasional adult who spoke that way (say, a teacher) seemed to lack the historico-cultural density that made our Italian, Hispanic, Chinese, Jewish parents so admirably adult – and so embarrassingly out of place.
Mistakes and feeling misplaced are common among bilinguals. But those very difficulties can be advantages – cognitive, aesthetic, philosophical, and political. Now that mass migrations take home languages to host settings, the sound of alternative languages interrupts the single standard, even in countries where that existed. Today, the risk and thrill of speaking or writing anything can sting, every time language fails us. But knowing how language can fail makes communication a small miracle. Over the years, I've become a risk-taker and a believer in miracles.
Civil liberties, criminal law, and Jewish law have been overarching themes in the work of Alan M. Dershowitz, a noted author and commentator and the Felix Frankfurter Professor of Law.
I was poor, now I'm not. So I go to Martha's Vineyard. Which I've been doing for 35 years, but I do it with a little more luxury these days. I have a house with a beautiful office that overlooks the ocean, and I write probably 30 percent of my yearly output in that office. I work four or five hours a day, and spend maybe a half-hour on phone calls in the evening, and then that's it. The rest is beaches, walks, swimming, socializing.
I started working in the Catskills when I was 14, as a busboy, a waiter, a camp counselor. Always worked as a kid – through high school, college, and law school. But I grew up in the best of times, right after the Second World War, when opportunities were expanding. I lived in an incredible neighborhood in Brooklyn called Borough Park, where I went to a terrible school but had an amazing peer group – eight friends I've known from kindergarten on, and we still meet four times a year; in fact, they come to the Vineyard during the summer. Three are psychologists, one's a businessman, one does computers, one's an engineer. So we have nothing in common except everything in common.
Jonathan Zittrain is co-founder of HLS's Berkman Center for Internet & Society and Jack N. and Lillian R. Berkman Assistant Professor of Entrepreneurial Legal Studies. He has researched digital property, privacy, and speech, and has an interest in using technology unobtrusively in the classroom.
"My cyberlaw class hosted the founder of the Wikipedia, which is an astonishingly useful online encyclopedia that anyone can edit at any time, while a research team finished studies of Internet filtering in a range of countries, including Saudi Arabia and China. I'll spend this summer writing a book on the subject of the future of the Internet and how to stop it. Difference between summers now and when I was a student? I have since learned to expect spring no sooner than early June, and there's no Wursthaus available for a lovely Sunday brunch set to German marching music."
Philip B. Heymann has explored many issues during his career, but terrorism, public management, and the development of legal institutions abroad remain his chief areas of focus. Heymann, the James Barr Ames Professor of Law, has served as deputy U.S. attorney general, assistant attorney general, and associate prosecutor and consultant to the Watergate Special Force.
My wife's 70th birthday is July 26, so we're celebrating with a month in South India. We've been to so many places in the world – South Africa, Tanzania, Botswana, Australia, Indonesia, China, Russia, Japan, Central and South America – that it just seemed next on the list.
I did a little travel when I was younger, but never overseas. So I got the travel bug from my wife, and we have left it to our children. It's been very important in our marriage, and we've generally included our two children and now our four grandchildren in our travels. Now our children in turn are traveling all the time with their children.
I worked in the State Department for four years in the late 1960s, and there was a wonderful, brilliant guy there who died young named Dick Moorstein. I remember his saying, "Vacations are what life's all about." In addition to being a way to connect with different cultures and customs and get away from a middle-class Western world, vacations are for me a way to connect with family. Has my love for travel been infectious? Wildly infectious – not only to our children but to our grandchildren. Though they're too young to travel on their own, they consider it sort of natural. They expect to go many places, and so will their children.