The Harvard Gay & Lesbian Caucus (HGLC) announced earlier this spring that Alphonse Fletcher Jr. A.B. '87 and Massachusetts Rep. Alice K. Wolf M.P.A. '78, IOP '94 will receive the HGLC Civil Rights Award and Ally for Justice Award, respectively. The two will be presented with the awards at the caucus' annual Commencement Day dinner on June 9 in Lowell House. In the evening's keynote speech, activist and author Keith Boykin J.D. '92 will address the nexus between the African American Civil Rights Movement and the gay civil rights movement.
"Justice and civil rights are elemental issues for the lesbian, gay, bisexual, and transgender community," said Tom Parry A.B. '74, president of the caucus. "We are honoring Buddy Fletcher for his astute and dedicated philanthropy, especially embodied in his recent $50 million initiative, announced on the 50th anniversary of Brown v. Board of Education, in support of individuals and institutions working to further the broad goals of that decision. He pays tribute to us all while furthering the cause of equality and civil rights," Parry said, adding, "Alice Wolf has been an ardent advocate and ally of our community from her earliest days on the Cambridge City Council to her fight for marriage equality as a state representative. We could ask for no better friend."
Alphonse Fletcher Jr., known as "Buddy," is chairman and chief executive officer of Fletcher Asset Management Inc., which he founded in March 1991. He implements investment strategies aimed at capitalizing on market inefficiencies to yield attractive, risk-adjusted returns from public companies managed with a goal toward environmental and social sustainability. In 1996, he endowed the Alphonse Fletcher University Professorship at Harvard. An African American and one of three brothers who attended Harvard, Fletcher was raised in Waterford, Conn.
Alice K. Wolf is the state representative from the 25th Middlesex District in Cambridge, Mass. She was elected to the Massachusetts House of Representatives in 1996 after serving the people of Cambridge as mayor, vice mayor, city councilor, and school committee member. She is known on Beacon Hill as an advocate for vulnerable families in need and has often led in the fight for civil and human rights, initiating both the Cambridge Human Rights and Domestic Partnership ordinances. In 2004, she was leader among elected officials in protecting the equal rights of same-sex couples to marry when the Massachusetts Legislature considered an amendment banning gay marriage. Born in Austria, Wolf came to America at the age of 5 with her family, fleeing the Nazi regime. She and her husband, Robert Wolf, have two sons, Eric and Adam, who were her inspiration to get involved in Cambridge schools and government.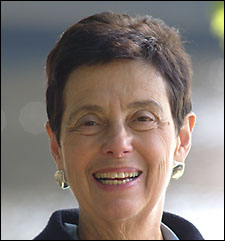 Keynote speaker Boykin is author of the current bestseller "Beyond the Down Low: Sex, Lies, and Denial in Black America." He is considered one of the nation's leading commentators on race, sexuality, and politics. A former White House aide to President Clinton, Boykin is also a reality television star, lawyer, and educator. While at Harvard Law School, he was a leader in the campus diversity movement and general editor of the Harvard Civil Rights-Civil Liberties Law Review.
HGLC also sponsors reunion events for gay, lesbian, bisexual, and transgender (GLBT) alumni/ae, including this year's seminar on the newly constituted Committee on Degrees in Studies of Women, Gender, and Sexuality. The seminar will feature professors Afsaneh Najmabadi and Bradley Epps, and student concentrators. It will be held in the Lowell House Junior Common Room from 4:30 to 5:30 p.m. on Commencement Day.
The June 9 event will kick off with a social hour at 5 p.m., followed by dinner at 7 p.m., and the awards ceremony and program at 8 p.m. No reservations are required for the social hour or the program; however, dinner reservations and payment ($50 for members and guests; free for graduating seniors and other final degree recipients; and $25 for full-time students or family of '05 graduates) are required and can be made online at http://hglc.org/newsltr/dinner.shtml. Members and friends of the Harvard GLBT community are welcome. The deadline for reservations is Friday (June 3).
Formed in 1983 with the aim of defending the interests of the Harvard GLBT community, The HGLC is composed of more than 3,750 Harvard and Radcliffe alumni/ae, faculty, staff, and students.