The principal objective of the awarding of the Harvard Medal is to recognize extraordinary service to Harvard University. Extraordinary service can be in as many different areas of University life as can be imagined, including teaching, fundraising, administration, management, generosity, leadership, innovation, or "labors in the vineyards."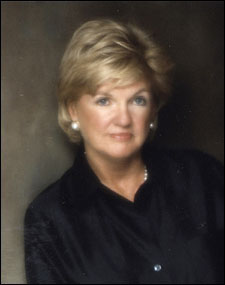 In recognition of their exceptional service to the University, the Alumni Awards Committee of the Harvard Alumni Association (HAA) and Harvard's Board of Overseers unanimously selected three individuals to receive the 2005 Harvard Medal at Commencement on June 9.
Suzanne Young Murray '62 has been an involved and committed alumna of Radcliffe. She currently serves on the Dean's Advisory Council and was co-chair of the Campaign for Radcliffe from 1996 to 2000. She served as a trustee of Radcliffe (1993 – 99) and was a strong supporter of the merger with Harvard. She is past president of both the Radcliffe Club and the Harvard-Radcliffe Club of Rhode Island. From 1998 to 1999 she served on the visiting committee for the role of women university graduates. Her additional involvement in Radcliffe includes a major gifts committee member, 1996-2000; a member of the Campaign Cabinet, 1996-2000; Class Reunion Gift Committee, 1996-97; the Leadership Gifts Committee chair, 1993-95; a Campaign Steering Committee member, 1993-95; and a Leadership Council member, 1992-93.
In 2002, she received the Radcliffe Distinguished Service Award, which honors Radcliffe alumnae who have made outstanding contributions to the institute. She most recently served as chair of the Committee to Nominate Overseers and Elected Directors in 2004-05. She is married to Terrence "Terry" Murray '62.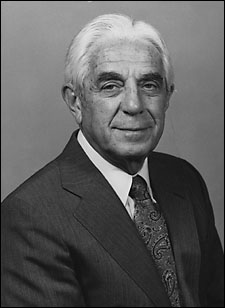 Walter C. Guralnick D.MD. '41, emeritus professor of oral and maxillofacial surgery, has had an enormous influence on graduates of the Harvard School of Dental Medicine and the Harvard Medical School. Beginning in 1967, when he chaired the Maxillofacial Surgery Department and was chief of the service at Massachusetts General Hospital, his distinguished career grew to include being the only dentist ever elected to head the General Executive Committee of the hospital. He initiated the Oral and Maxillofacial Surgery-M.D.-General Surgery Program, on which 50 such programs have been modeled. He was instrumental in developing and implementing Delta Dental Insurance and served as President of Delta Dental of Massachusetts for 10 years.
Under the auspices of Project Hope, Guralnick visited the People's Republic of China, where he developed teaching missions and exchange programs previously thought impossible in a closely controlled country like mainland China. In 1986, he was elected to the Institute of Medicine of the National Academy of Sciences. He was vice chairman of the faculty council of Harvard Medical School from 1978 to 1980 and was a director of the Associated Harvard Alumni from 1975 to 1977. He has been a longtime member of the Harvard Medical and School of Dental Medicine admissions committee and continues to advise and mentor students, faculty, and staff. In 2001, he received the A. Clifford Barger Excellence in Mentoring Award at the Harvard Medical School. Through his demonstrated commitment to excellence, diversity, and the ideals and goals of Harvard, the scope and place of dentistry in the teaching hospitals has dramatically changed.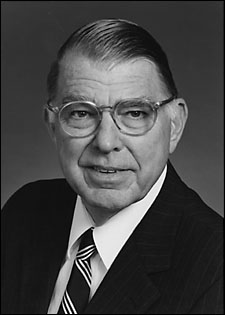 C. Dixon Spangler Jr. M.B.A. '56 has devoted much of his life to education, including 11 years as president of the University of North Carolina, his alma mater. He oversaw the education of more than a million students as chair of the state's Board of Education from 1982 to 1986. After graduating from Harvard Business School (HBS) and a two-year stint in the U.S. Army, Spangler became a successful entrepreneur in several industries, including construction, a chain of motels, and banking. He was president of the C.D. Spangler Construction Co. from 1958 to 1986 and president of Golden Eagle Industries from 1968 to 1986. During the 1980s, as chairman of the Bank of North Carolina, he was instrumental in the bank's merger with the North Carolina National Bank Corporation, now Bank of America.
He is currently the director of the family foundation C.D. Spangler Foundation Inc., which focuses on higher education, human services, museums, and the arts, and he is head of National Gypsum, a worldwide supplier of building and construction materials. He was elected to the Harvard Board of Overseers in 1998 and served as its president last year. He has worked for many years as a member of the Committee on University Resources Executive Committee.
At HBS Spangler has served as a member of the HBS Visiting Committee and as its chair from 2001 to 2003. He was co-chairman of his 30th HBS reunion gift committee, and he is chair of the HBS Capital Campaign. In 1988 he received Harvard Business School's highest honor, the Alumni Achievement Award.
The HAA Awards Committee considered a number of outstanding candidates for this special alumni honor. It is with a sense of respect and appreciation for their contributions to Harvard and conviction about their merits that the Awards Committee recommends these three candidates for the Harvard Medal. The committee believes that each recipient has made a significant difference at the University and represents the best of our broad community.