Boys & Girls Club to honor Capuano, McCluskey
The West End House Boys & Girls Club of Allston-Brighton will honor Congressman Michael E. Capuano and Harvard Director of Community Relations Kevin McCluskey at its annual Night to Honor fundraising event June 16 at the Spangler Center, Harvard Business School. The ceremony kicks off with a cocktail reception at 5:30 p.m. followed by dinner and the program at 6:30 p.m. Tickets are available for $125 with proceeds to benefit the West End House Boys & Girls Club.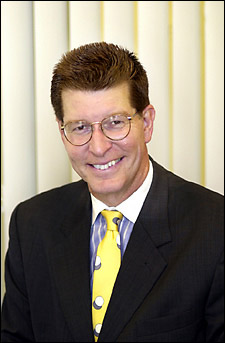 For sponsorship and other information, contact Maura Walsh at (617) 787-4004 (ext 27), or at mwalsh@wehbgc.org.
Grossman Library to close during Sever Hall renovations
The Harvard Extension School's Grossman Library will be closed beginning Saturday (May 28) while Sever Hall undergoes major renovations. The library will reopen Sept. 19 in time for fall classes.
Kummel Collection moves to Cabot Science Library
The Bernhard Kummel Library of the Geological Sciences will close its door permanently on May 27, and the space it occupies in the Natural History Museum building will be reconfigured for faculty use. Kummel collections are being moved to Cabot Science Library and will be unavailable to users from May 27 through June 19. The map collection will not be accessible until June 27.
Inquiries regarding Kummel Library collections and services should be directed to Cabot Science Library staff after May 27 at (617) 495-5355 (for circulation queries) or at (617) 495-5353 (for reference assistance).
– Compiled by Andrew Brooks