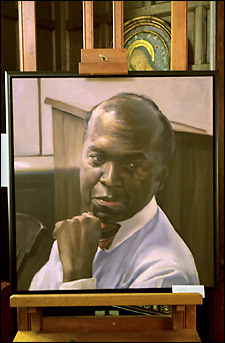 They were turning away people at the door as President Lawrence H. Summers and S. Allen Counter, director of the Harvard Foundation for Intercultural and Race Relations, unveiled six portraits as part of the Harvard Foundation Minority Portraiture Project, an initiative to recognize faculty members and administrators of color who have served Harvard with distinction for more than 25 years. More than 400 attended the unveiling ceremony, which was held in the Naumberg Room of the Fogg Museum on May 6. The portraits are of former Dean Archie C. Epps III; professors Rulan Pian, Stanley Tambiah, Eileen Southern; David L. Evans, senior admissions officer; and Kiyo Morimoto, Bureau of Study Counsel. At the ceremony, family members and friends of the portrait subjects mingled with honored guests, alumni, and current undergraduates.
In 2002, the Harvard Foundation received $100,000 from Summers to support the foundation's Minority Portraiture Project, an idea initiated by the students and faculty of the Harvard Foundation to increase the number of portraits of persons of color throughout the University. A committee of faculty and students, chaired by the Rev. Professor Peter J. Gomes, Pusey Minister in the Memorial Church and Plummer Professor of Christian Morals, was formed to oversee this project.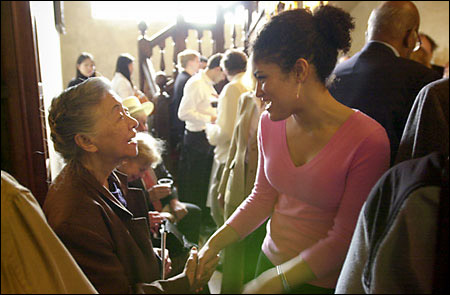 "The portraiture project is the dream of years of students and faculty who wish to see broader representation of the Harvard family in the portraiture exhibited around the University that our students view from day to day," said Counter. "To add faculty and administrators of color to the magnificent array of portraits at Harvard is to say that in this community of scholars all who serve with distinction are valued and remembered."
The portraits commissioned for this ongoing project include but are not exclusive to persons of African-American, Asian-American, Latino-American, and Native American backgrounds whom the committee believes worthy of special recognition. The portraits will be placed at sites of significance around the Harvard campus including the Faculty Room, the Harvard Houses, and libraries.
Other portraits recommended by the committee include John Monro, former Harvard College dean and the late Nathan Huggins and the late Ewart Guinier, both professors in the Afro-American Studies Department. The framed, oil on canvas portraits were painted by Stephen Coit '72.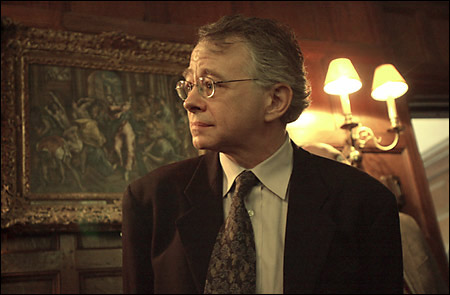 Counter serves as coordinator of the Harvard Foundation Portraiture Committee. Other committee members are Ali Asani, professor of the practice of Indo-Muslim languages and cultures; Sandra Grindlay, curator of the University Portrait Collection; Sandra Naddaff, professor of literature and Master of Mather House; Naomi Pierce, professor of biology; Marvin Hightower, archivist, Harvard News Office; John Fox, former secretary to the Faculty of Arts and Sciences; Stephanie Paiz '05 and Brian Clair '05.
Archie C. Epps III
Archie C. Epps III, former dean of students at Harvard College was born May 19, 1937, in Lake Charles, La. Epps attended Talladega College in Alabama, where he earned an A.B. in 1958. Epps next attended Harvard Divinity School, where he earned a bachelor's degree in theology and a certificate in educational management in 1961. During this period, he was active with the Harvard College Glee Club.
In 1964, Epps was named assistant dean of students at Harvard College. Six years later, he became the dean of students and remained in the position for more than 30 years. During the turbulent 1960s and 1970s, Epps was known for his helpful work with both students and administrators. During the 1980s and 1990s, Epps organized a series of conferences on economics, the result of which was a book, "Present at the Creation: The Fortieth Anniversary of the Marshall Plan." He was also a board member of the Boston Symphony Orchestra. Overcoming a series of health problems in 1995, Epps continued at the University before retiring in 2001. Archie Epps died on Aug. 21, 2003. He is survived by his wife, Valerie, and two sons, Josiah and Caleb.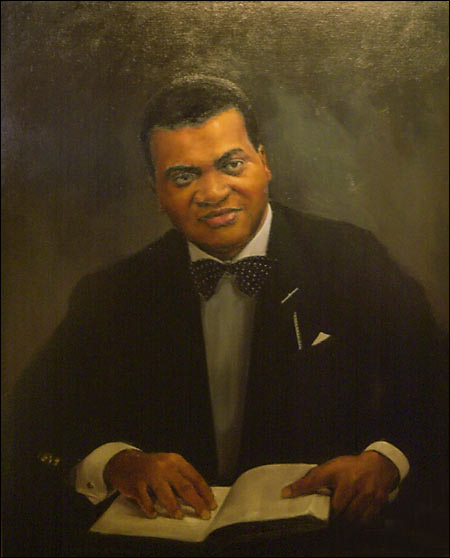 Stanley J. Tambiah
Stanley J. Tambiah is the Esther and Sidney Rabb Research Professor of Anthropology at Harvard. He received his doctoral degree from Cornell University in 1954. Having served as a UNESCO technical assistance expert in Thailand from 1960 to 1963, he joined the faculty at the University of Cambridge, where he taught for 10 years, and was a fellow of King's College. He went to the University of Chicago in 1973 as a tenured professor. He joined the faculty of the Harvard Anthropology Department as professor in 1976.
Tambiah retired from active teaching on June 30, 2001. He continues his research and writing on monastic complexes and temples in Bangkok; political violence in South Asia, especially the Bombay riots of 1991-92; and transnational movements of people and diaspora communities in an age of globalization. He also continues his comparative study of the charisma of saints and the cults of relics, amulets, and tomb shrines in some Christian, Buddhist, and Sufi traditions.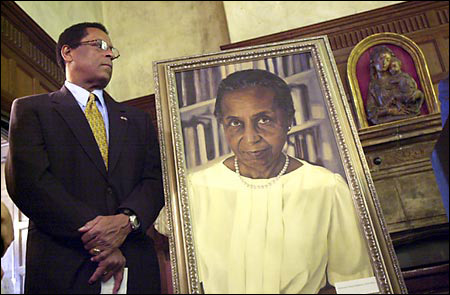 Eileen Jackson Southern
Eileen Jackson Southern, an authority on Renaissance and African-American music and the first black female professor to be given tenure at Harvard, was born in Minneapolis, Minn. Southern studied piano and played her first concert in Chicago at the age of 7. Her parents encouraged the musical aspirations of their three daughters and often provided accommodations to traveling black musicians. Louis Armstrong once spent the night at her father's house. Before she came to Harvard in 1974, Southern taught at Prairie View University in Texas, Southern University, Brooklyn College, and York College of the City University of New York. From 1975 to 1979 she chaired the Department of Afro-American Studies at Harvard. She retired in 1987.
Southern was a recipient of the 2000 Lifetime Achievement Award from the Society of American Music; she also received the Outstanding Contributor to Music Award from the National Association of Negro Musicians (1971), the Deems Taylor Award from ASCAP (1973), and the Distinguished Achievement Award from the National Black Music Caucus (1986). In 2001, she was named by President George W. Bush as a National Humanities Medalist. On Oct. 13, 2002, Eileen Southern died in Port Charlotte, Fla. She was 82.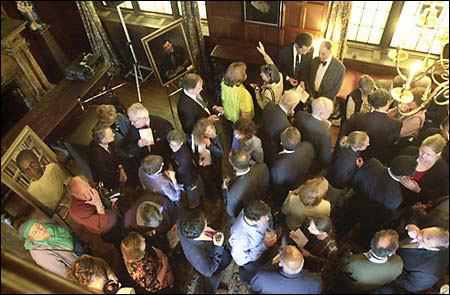 David L. Evans
David L. Evans is a native of Phillips County, Ark., and holds degrees in electrical engineering from Tennessee State University and Princeton. Before coming to Harvard he worked in Huntsville, Ala., on the Saturn/Apollo Project that landed a man on the moon in 1969. While in Huntsville he began a voluntary, one-man college recruiting and placement effort for African-American youth, who were admitted to many of the nation's top colleges. His work was covered by the news media, and he was offered jobs by the College Entrance Examination Board, Harvard College, and Massachusetts Institute of Technology. He was most impressed by Harvard College and its dean of admissions, Chase N. Peterson '52, and came to work in the Admissions Office in 1970 on a two-year leave-of-absence from engineering.
During his time in Cambridge, over 15 times more African American undergraduates have matriculated at Harvard than in the previous 334 years. He has been a proctor in Harvard Yard, an adviser to first-year students, an assistant dean of freshmen and, he likes to think, a friendly responder to anyone seeking help. He has also been an adviser to the Harvard Foundation since its inception in 1981, and in 2002 received the highest honor that Harvard's Faculty of Arts and Sciences confers on an administrator, the FAS Administrative Prize. At the Black Alumni Weekend in October 2003 some generous alumnae and alumni announced the establishment of the David L. Evans Scholarship Fund. The fund has raised over $600,000 as of May 2005.
Kiyo Morimoto
Kiyo Morimoto was born in rural Pocatello, Idaho, to parents who emigrated from Japan in 1917 and worked as tenant farmers. The day after the Japanese attacked Pearl Harbor, he enlisted in the U.S. Army. He was assigned to the all-Japanese-American 442nd Regimental Combat Team. The unit was one of the most highly decorated in American military history. For his service in France and Italy, Morimoto won the Silver Star and Purple Heart.
With a master's degree in sociology from Boston University, Morimoto took a job as counselor at Harvard's Bureau of Study Counsel in 1958. In that capacity, he supervised and trained counselors, ran sessions for graduate teaching assistants, instructed students in reading skills, and personally counseled more than a dozen students per week. Morimoto was also a member of the Faculty of Arts and Sciences and a lecturer on education. He taught courses in the School of Public Health, the Business School, and the Graduate School of Education. He was a member of the first faculty and administrative advisory committee of the Harvard Foundation. Morimoto, who helped thousands of students adjust to college life in his 27 years at the Bureau of Study Counsel, and who served for six years as the Bureau's director, died on Feb. 22, 2004, at the age of 86.
Rulan Pian
Professor Rulan Pian was educated at Radcliffe and studied Western music history and theory with Tillman Merritt. She received her Ph.D. from Harvard with a dissertation on the Song dynasty. In 1961, she joined the Harvard Music Department teaching Chinese music, and was appointed professor of East Asian languages and civilizations and professor of music in 1974. Pian was appointed fellow of the Academia Sinica in Taiwan in 1994. She has published widely on the Song dynasty, Peking opera, Peking drum songs, and other historical and contemporary genres. Since the late 1970s, she has traveled to China regularly, bringing the latest Western ideas there, and returning to the United States with a wealth of fieldwork data and audiovisual recordings, materials that preserve and illustrate Chinese music to American audiences. She served as Master of South House at Radcliffe College from 1975 to 1978.