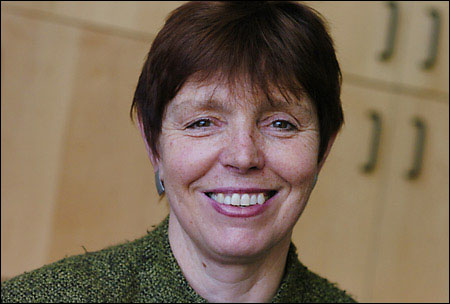 Linda Snyder has been appointed associate executive dean for physical resources and planning in the Faculty of Arts and Sciences (FAS). Reporting to FAS Executive Dean Nancy L. Maull, Snyder will assume her new role at Harvard in early May.
"Linda comes to us with a wealth of experience in planning, construction, renovation, and financial management," Maull said.
Snyder comes to FAS from the Massachusetts State College Building Authority (MSCBA), where she has served as executive director since 1997. MSCBA is the independent state authority established to design, build, finance, and oversee facilities at the commonwealth's nine state colleges.
"In my long acquaintance with Harvard as the parent of an alumna and as a Loeb Fellow at the Graduate School of Design, I've been captivated by the beauty and complexity of Harvard's physical and cultural environment," Snyder said. "My career has revolved around a central idea: that great environments encourage excellence in human activity, especially in education. I'm honored to join FAS and hope to contribute to its very strong building program for the benefit of Harvard's students, faculty, and staff."
Before Snyder joined the MSCBA, she was responsible for rebuilding the Chelsea Public Schools while that system was under Boston University's management. She has also served the Boston Children's Museum as project director during its planning for a waterfront expansion, and has served as a city planner and project manager for the city of Anchorage, Ala.
Snyder holds an undergraduate degree from Utah State University. She has studied at Harvard, as a John L. Loeb Fellow at the Design School in 1996 and 1997, and at the Massachusetts Institute of Technology.