Carolyn Abbate, a wide-ranging humanist who ranks among the world's foremost authorities on opera, has been appointed professor of music in Harvard University's Faculty of Arts and Sciences, effective Sept. 1, 2005.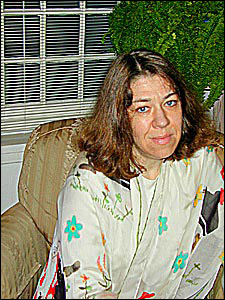 Abbate comes to Harvard from Princeton University, where she is currently professor of music and has taught interdisciplinary courses in the Department of German, the Program in European Cultural Studies, and the Program in Media and Modernity.
"Carolyn Abbate combines a wealth of knowledge, a remarkable level of creativity, and a spirit of exploration matched by few others in musical scholarship," says William C. Kirby, Edith and Benjamin Geisinger Professor of History and dean of the Faculty of Arts and Sciences at Harvard. "A brilliant student of opera, she is a charismatic and stimulating teacher whose arrival will greatly enhance Harvard's stature in the arts."
"Carolyn Abbate is a splendid teacher and scholar who will bring real strength to Harvard's studies in the arts," says Harvard President Lawrence H. Summers.
Abbate has also been named the first Radcliffe Alumnae Professor at Harvard's Radcliffe Institute for Advanced Study, a post that will allow her to spend four semesters at the Radcliffe Institute during her first five years at the University.
"We are delighted to honor Radcliffe alumnae with the appointment of this very distinguished scholar who embodies Radcliffe's traditions of excellence and creativity," said Radcliffe Institute Dean Drew Gilpin Faust.
Spanning operas from Monteverdi to Ravel as well as film music and sound technology, Abbate's work crosses disciplinary boundaries from music into literature and philosophy. Her elegant and persuasive writing has addressed the importance of the virtuoso voice in opera, the history of mechanical music, and the perception of opera by the listener. Her most recent writings have advanced the argument that analysis of musical works in the abstract, common in traditional scholarship, bypasses music in its ephemeral, phenomenal form as a performance. Her interest in philosophies of presence reflects her practical experience as a pianist and in live theater.
Abbate is author of "In Search of Opera" (2001) and "Unsung Voices" (1991), and co-author of the forthcoming "The Penguin History of Opera," a new comprehensive history of opera. She is also a skilled translator of French scholarly works, most recently rendering Vladimir Jankélévitch's "La Musique et L'Ineffable" (1960) as "Music and the Ineffable," published in 2003. Abbate's own writings have been translated into French, Italian, and Hebrew.
Earlier this year Abbate served as dramaturg for a new production of "Don Giovanni" at the Metropolitan Opera in New York; she also appears frequently as an intermission commentator on the Met's live radio broadcasts and as a lecturer there. She has written for The New York Times, The Times Literary Supplement, Stagebill, and Opera News, and in recent years has presented public lectures at Cornell University, Cambridge University, the University of Chicago, and Stanford University, among others.
Abbate, 49, received her undergraduate degree from Yale University in 1977 and, after attending the Ludwig-Maximilians-Universität Munich in 1979 and 1980, her Ph.D. from Princeton in 1984. She joined the Princeton faculty as an assistant professor in 1984 and has held visiting academic positions at Harvard, the University of California, Berkeley, the Freie Universität in Berlin, the Wissenschaftskolleg zu Berlin, and at King's College Cambridge. Abbate received a Guggenheim Fellowship in 1995 and National Endowment for the Humanities Fellowships for Independent Study and Research in 1986 and 1994, and was awarded the Dent Medal of the Royal Music Association in 1993.