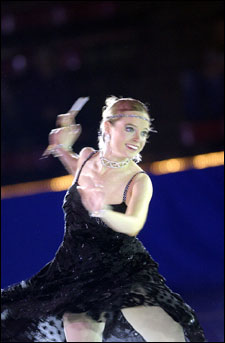 In 1970, John Misha Petkevich, a Harvard junior, was getting a routine checkup at Children's Memorial Hospital in Brookline. After meeting some children being treated for leukemia there, Petkevich (a future Olympian) returned to Eliot House and, with the help of other students, organized a benefit skating event called "An Evening With Champions."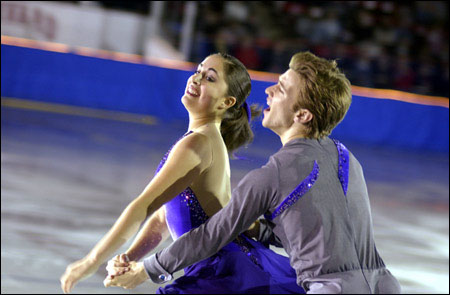 Last weekend (Oct. 8-9), the 35th anniversary shows of Evening With Champions with its roster of skating stars rocked the house as usual. Hosted by Paul Wylie, 1992 Olympic silver medalist, the event featured men and women champions, dancing, synchronized skating, and a specialty performance of aerial skating.
As always, the show benefited the Jimmy Fund, an organization dedicated to funding the treatment of children who suffer from cancer. The exhibition also promotes the research efforts by the Dana-Farber Cancer Institute toward a cure for cancer.