Paul A. Zizzo of Arlington, Mass., benefits manager for Harvard University, died on Aug. 15 of complications from back surgery. He was 58.
Zizzo was born and raised in Cambridge, Mass. After graduating from Bentley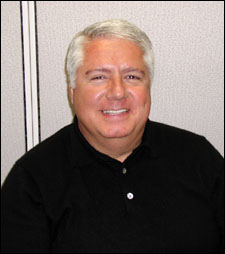 College, he went to work for the then Bank of Boston where he worked for the next 27 years. Recognized quickly as a person with a knack for making people comfortable, Zizzo flourished at the bank, eventually becoming a senior trust officer.
In 1992, he moved to Harvard as a senior benefits consultant, where his outgoing and affable manner soon gained him a reputation as "the man to ask" about the University's employee benefits. He was elected a board member of the Harvard University Credit Union in 2004.
Zizzo became a staple at Harvard's New Staff Orientation, introducing hundreds of new employees to their benefits. At the same time, employees nearing retirement became his specialty; many continued to visit him for years after they left Harvard. Soon he could not go anywhere in the University without being stopped by faculty or staff who thought of him as a close personal friend.
"For a lot of people inside Harvard, Paul was the face of the University's administration," says Polly Price, associate vice president for human resources. "He met regularly with some of Harvard's most prominent faculty and also counseled workers during their first weeks on the job. He treated everyone with the same courtesy and the same warmth."
Colleagues in the Office of Human Resources, where his unexpected loss is felt most acutely, remember Zizzo's way of treating them as members of his family, marking special occasions with gifts and celebrations, and bringing back presents and sending postcards from his many trips all over the world.
"He paid attention to what was most important – humanity," said his friend Paul Caulfield. "Even if you were new, he treated you as if he'd known you all along."
"He helped smooth the way for many who were adopting children from Asia," remembers colleague Linda Nolan, "And then assumed the role of resident grandfather to all the kids."
"Paul touched everyone's life," said Regina Perris, Harvard's director of benefits. "He always lived life to the fullest and urged us all to do the same: 'Don't wait! Do it now!'"
Zizzo is survived by his partner, Stephen Cairns, his mother, Deolinda (Rocha) Zizzo, both of Arlington; his sister Cynthia Zizzo of Waltham; and his aunt, Constance Matthews of Littleton.
A memorial service was held on Aug. 19 at the Memorial Church.