Seven Harvard-related students are among the 30 recipients of this year's Paul and Daisy Soros New American Fellowship. Recipients receive up to a $20,000 stipend plus half-tuition for as many as two years of graduate study at any institution of higher learning in the United States.
Now in its seventh year of operation, the Paul and Daisy Soros Fellowships have already become one of the most highly recognized and sought-after awards for graduate study in the United States. Almost 1,000 applicants, who are naturalized citizens, resident aliens, or the children of naturalized citizens, completed applications this year. They represented 141 countries of national origin and came from 360 colleges and universities.
"The Harvard candidates truly exemplify the kind of creative, multitalented, and extraordinarily accomplished new American that Paul and Daisy Soros want to honor and support through this program," notes Warren Ilchman, director of the program.
This year's Harvard-affiliated Soros Fellows are as follows:

George Farah, a 25-year-old naturalized citizen, is in his second year at Harvard Law School (HLS). Farah received his B.A. in public and international policy from Princeton in 2000. Before attending law school, Farah, who has been published in Extra! and the Philadelphia Inquirer, and is the author of a forthcoming book on the presidential debate process titled "No Debate," worked for Ralph Nader. Farah is the founder and executive director of Open Debates, a Washington-based nonprofit organization with liberal and conservative board members that is committed to reforming the presidential debates. Born in Beirut, Lebanon, Farah is the founder of Reform HLS, which aims to increase the visibility of private law firms committed to the pursuit of justice.
Lipika Goyal, 24, is a first-year student at Harvard Medical School

(HMS). She was a Rhodes Scholar at Oxford University and received an M.Phil. in development studies. In 2001 she graduated Phi Beta Kappa with a B.A. in the biological basis of development from the University of Pennsylvania, where she was a university scholar. Goyal has done research with the International Rescue Committee in Kenya; initiated a baseline study in Ghana for a drug trial for a proposed anti-malarial; and conducted malnutrition research in India. She is currently involved with Bridging the Gap, which pairs medical students with refugee families in Boston. Goyal, the daughter of two naturalized U.S. citizens from India, intends a career in public health serving underserved populations.
Sachin Jain, 23, is a second-year student at HMS, where he is president

of the Student Council. In 2002, Jain received his B.A. in government from Harvard College. As an undergraduate, Jain co-founded a homeless health-care clinic and was named a John Kenneth Galbraith Scholar. Last summer, Jain traveled to Rajasthan, India, where he worked to improve medication safety at a rural hospital. Jain, who was born in New York to naturalized parents from India, plans to pursue a career as a clinician, scholar, and activist dedicated to improving access to quality health care.
Anna Neimark, 23, is in the first year of a master of architecture

program at Harvard's Graduate School of Design. Last year she received her B.A. degree with high honors in architecture from Princeton University. At Princeton, Neimark received the Haarlow Prize for the best paper in humanistic studies, the Joseph Shanley Travel Prize for architectural design, and the Art and Archaeology Frederick Barnard White Prize for the best thesis in architectural theory. Her work has been displayed at a Princeton gallery and recently published in Sexymachinery, a London journal of architectural theory and design. Neimark was born in Russia and moved to the United States when she was 14.
Amy Chen, 23, is in her first year at Stanford Law School, where she is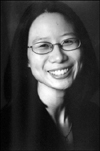 already a senior editor of the Stanford Law and Policy Review. She received her B.A. in chemistry as a John Harvard Scholar from Harvard University in 2001, graduating magna cum laude. Chen was president of the Harvard Model Congress, an organization that provides high school students with an opportunity to experience democracy firsthand through government simulation programs. She also served as a liaison for the Institute of Politics at the Kennedy School of Government and volunteered at a university homeless shelter. After graduating from Harvard, Chen worked at McKinsey & Company in New York as a management consultant. Chen was born in Chicago to parents of Taiwanese origin.
Allon Kedem, 24, is a second-year J.D. student at Yale Law School, where

he is an editor of the Law Journal and has been especially active in projects relating to constitutional law and human rights. He was an undergraduate at Harvard, from which he graduated, magna cum laude, in social studies in 2002. His Harvard honors included Phi Beta Kappa, four years of John Harvard Scholarships, and two Coolidge Debating Prizes. At Harvard, he served as president of the Harvard Speech and Parliamentary Debate Society and participated in a presidential debate broadcast on 90.9 WBUR. Kedem, who hopes to follow law school with a career in creating legal policy, was born in Rochester, N.Y., to parents who had emigrated from Israel.
Damian Williams, 23, is a Jamaican-American who was born to naturalized parents in New York and was raised in Atlanta. Williams majored in economics at Harvard and graduated cum laude in 2002. At Harvard, he was a four-year member and executive producer of CityStep, a community service performance company. Williams is the recipient of the Detur Book Award, and the Harris Prize, and was named the Lionel de Jersey Harvard Scholar for 2002. Under that award, he earned an M.Phil. in international relations at Cambridge University. After Cambridge, Williams joined the John Kerry for President campaign as a member of its national staff in Iowa. This fall, he will enter Yale Law School,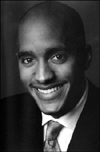 where he plans to prepare for a career as a civil rights attorney and political activist.
The Paul & Daisy Soros Fellowships for New Americans were established in 1997 as a charitable trust of $50 million to assist new Americans in furthering their careers through graduate education. The donors, both new Americans themselves, created the trust as a way to thank the United States for the life it has provided them. Since its inception, 140 fellowships have been given. There are currently 63 Soros Fellows at 23 universities studying 17 different subjects.